Like finding cheap plane tickets, there are tricks to finding the best hotels. If you travel as much as I do, and you have to pay for everything yourself, you tend to keep an eye on your budget. But I don't want to stay in shady hostels in dark streets either. Over the years I became an expert on finding the best places to stay.
Finding the best hotels
Long before I became a travel consultant, I already knew where I should be finding the best hotels and nice areas, all for a budget price. Even if I wanted to treat myself on a nicer and pricier hotel, I would make an effort to find that special hotel that would be a bit different. That would have a private rooftop terrace with jacuzzi or a slide to go to the hotel bar.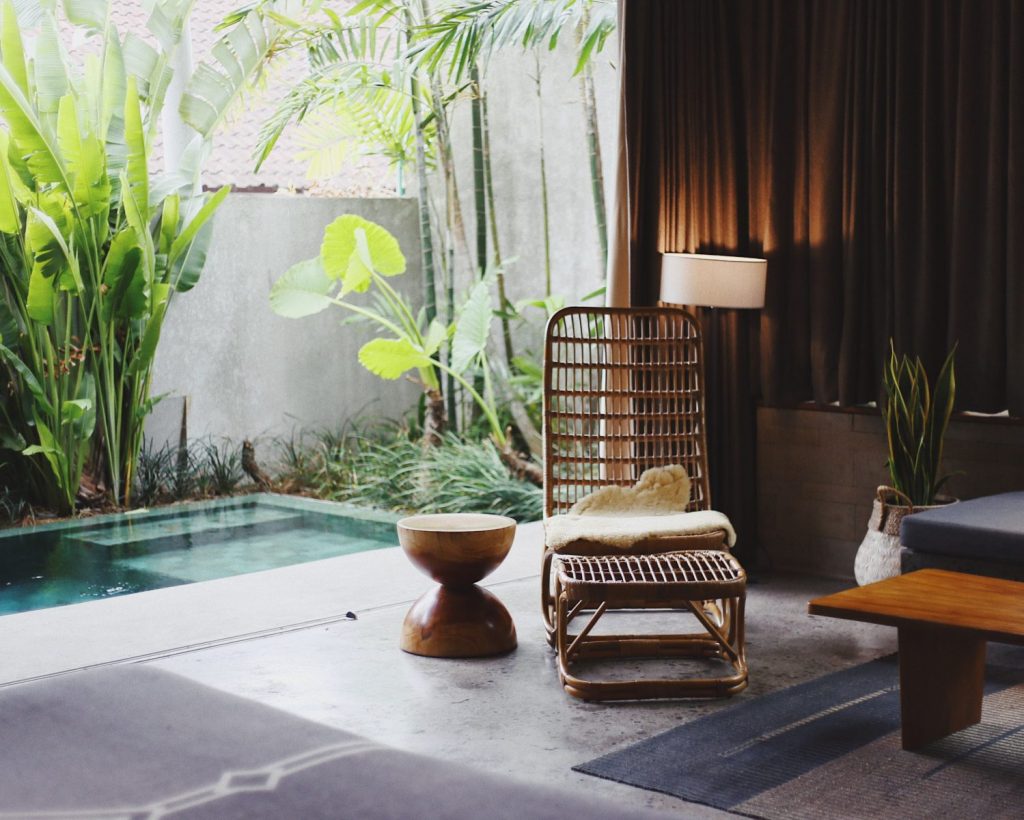 Booking.com: Use it as a search engine
My number one search engine for finding the best hotels is Booking.com. That's not because they're always the cheapest, but because of their search functions. Of the thousands of accommodations available you'll searching for a needle in a haystack. Time-consuming and very unsatisfying.
So I start entering the destination and travel dates and adding the filters. I always adjust the filters:
Review score
District
Availability
Adding filters to your search
The review score is set to 8+ because often the high review score indicates proper hygiene, comfort and location, like in the image below. Especially hygiene and location are my top indicators. When I notice a limited offer like in the offbeat destinations, I will set the filter to 7+.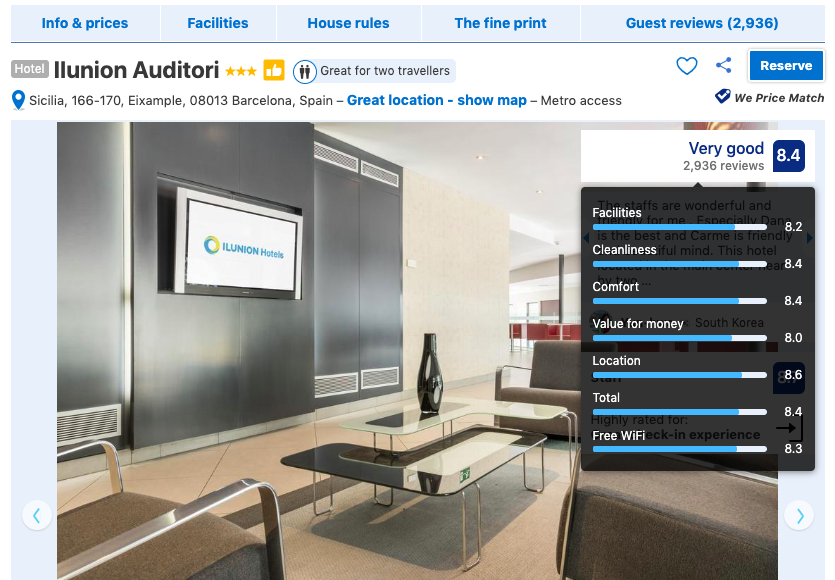 Like mentioned above, I think the location is very important. I like to be in the hustle and bustle of a city or appreciate beautiful surroundings in the offbeat places. Also, I think the location is very important when travelling alone. There are areas in cities that I wouldn't recommend.
In search of the right location, I use the map function. However, before I do, I want to eliminate the accommodations that are irrelevant. So I select a few districts I know are nice to stay and I always select Guests' favourite area and city centre. After that, I select Show available accommodations only and pull up the map (top right button map view). You can see the selected areas are lit up on the map below.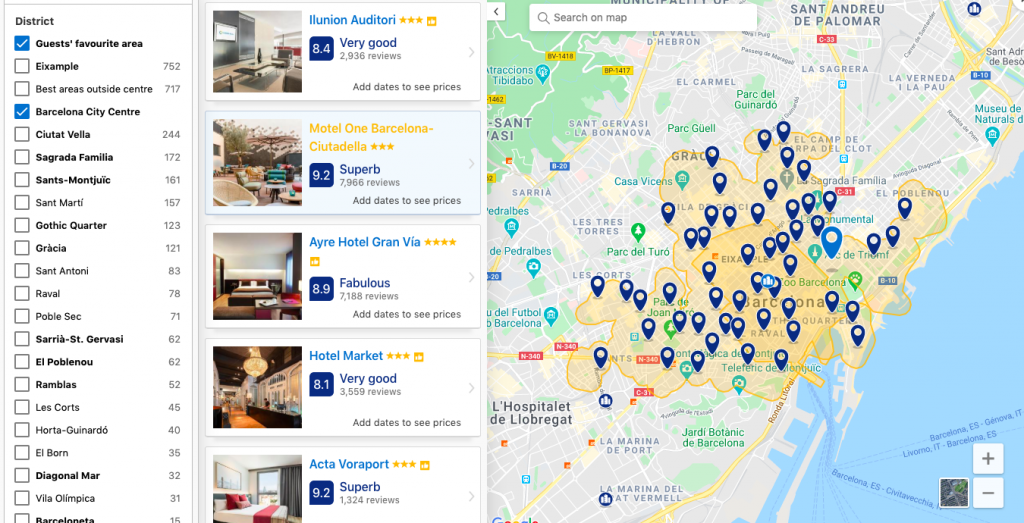 If I have specific needs for the trip, I'll add filters in:
Price
Facilities
Property type
Room facilities
When entering a maximum price, adding facilities like a swimming pool and room facilities you can narrow it down. I never use the 4 filters above too much. I might miss out on cool accommodations if I exclude everything. In this case, Barcelona has plenty to offer, so I would enter more filters. Price and property type are my most common ones.
Start selecting hotel options
Once I've set all the requirements, I start scrolling down the list and open accommodations in a new window based on first impression (photos), pricing and rating. If the hotel has a proper combination of these three, it will pass my selection.
From here I'll be making more cuts until I have a selection of three accommodations. Now it's time to check prices and find the best available hotels for the cheapest price. Keep reading to find out how!
Agoda: The Asian Booking.com
Basically Agoda is the Asian version of Booking.com. You'll see that some accommodations in Asia have more ratings on Agoda than on Booking.com. Also, some of the accommodations are only available on Agoda.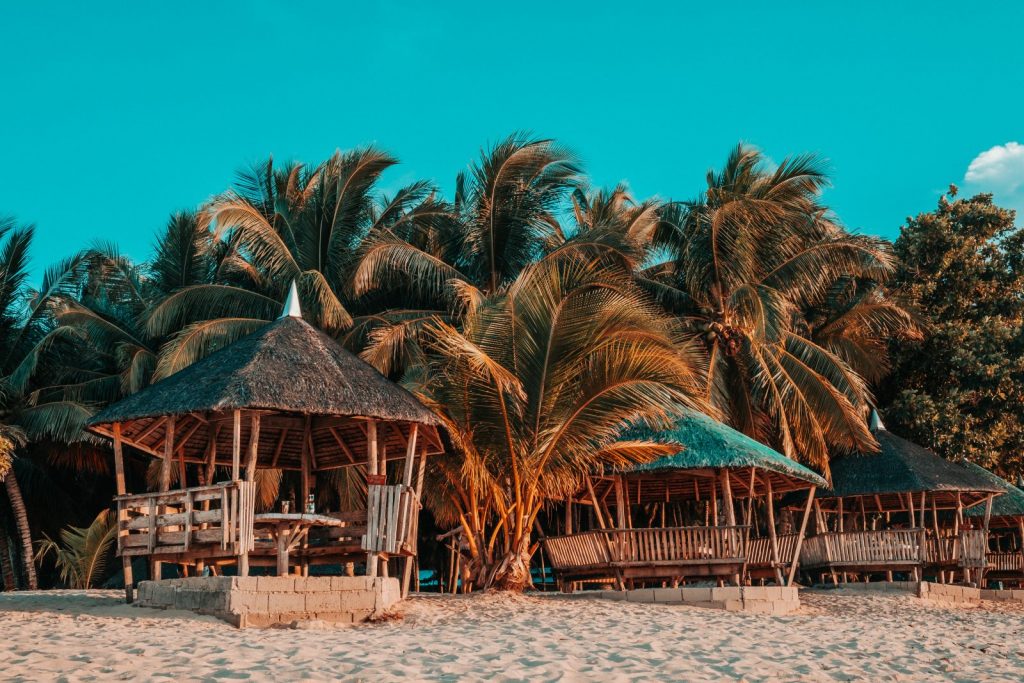 Agoda has similar search options, only not as extensive as Booking.com. This shouldn't be a reason not to use it, especially when in Asia. A lot of backpackers are a fan of this tool. That has to do with the advantage Agoda has over Booking.com. Where Booking.com gives out discount to Genius-level travellers (more on that later). Agoda gives an amount you can save on your Agoda-account. You can save up money with almost every booking and choose when to spend it. In the check out you'll be able to use your Agoda-money or not.
If you're looking to find the best hotels in Asia, consider comparing Agoda and Booking.com. Even though it's the same organisation, it might be cheaper on Agoda.
Airbnb
I turn to Airbnb when I'm searching for a place for a group of 4 people or more. Or when I specifically aim for an apartment. Sometimes an apartment gives more freedom and space in contrast to a hotel or hostel. In a hostel, you'll often have sharing facilities, even in a private room. And a hotel doesn't always offer family rooms and the option to cook a nice meal together.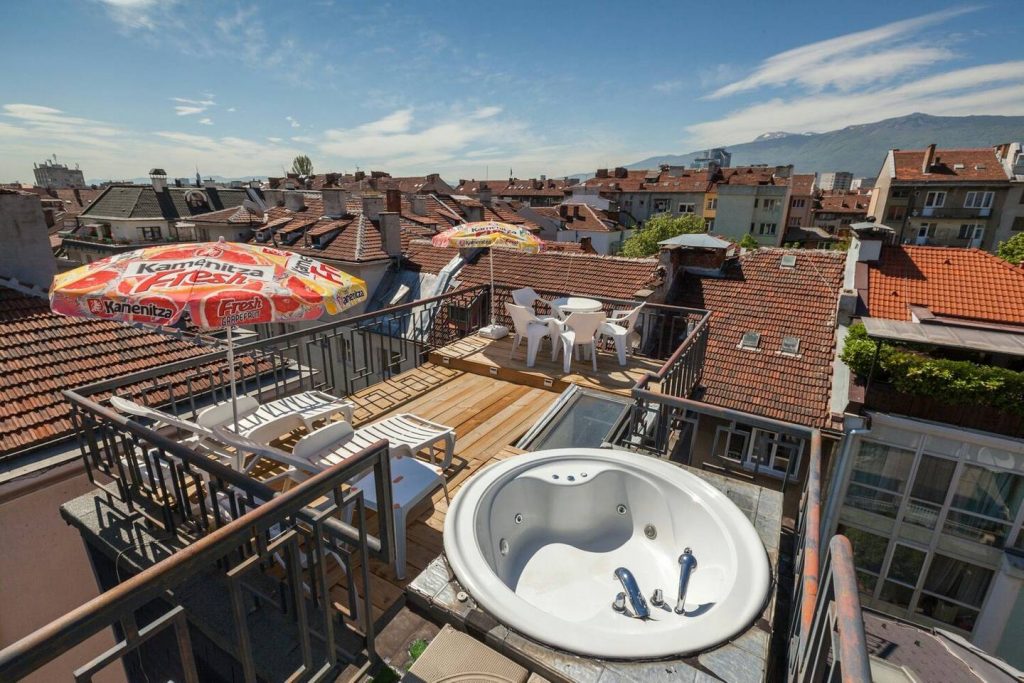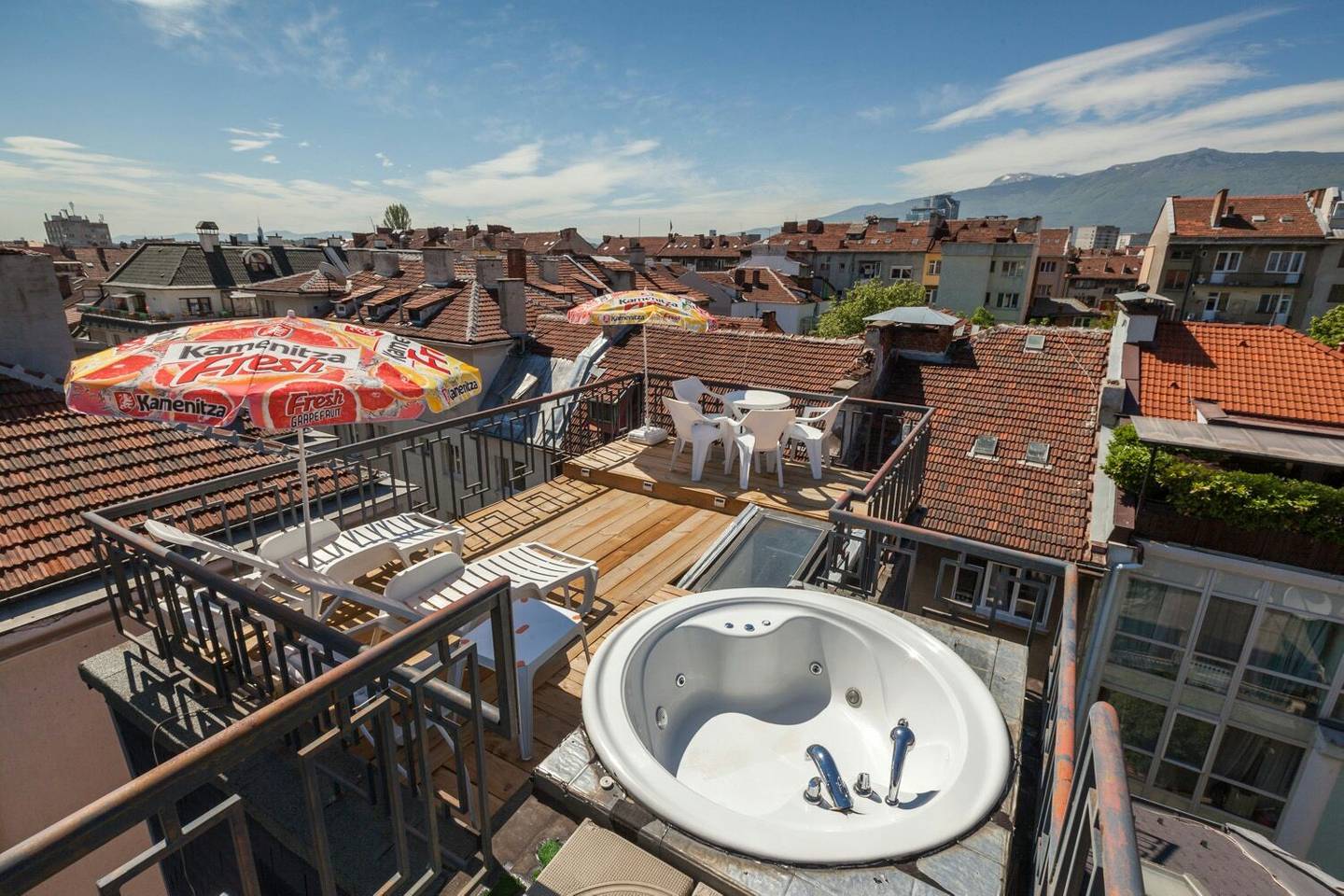 Via Airbnb, I found my awesome apartment in Sofia, Bulgaria with a rooftop terrace and jacuzzi! And when my friend asked me to find us a place in Valencia, I came up with a 6-persons apartment in my favourite area Ruzafa. We were just 3 in total, so we all got our own room. For less than 50 euro per night in total.
Secret Escapes
While Booking.com, Agoda and Airbnb are meant to be search engines, I love to check websites like Secret Escapes as well. I sometimes see hotels with super low prices that I used to work with as a travel consultant. Now offered on Secret Escapes with a huge discount. I once saw the hotel I stayed in when I was in New York, the Hudson Hotel, for half the price here. It's always worth it to check the offers on this website. The only thing you have to do is sign in.
Cheapest available prices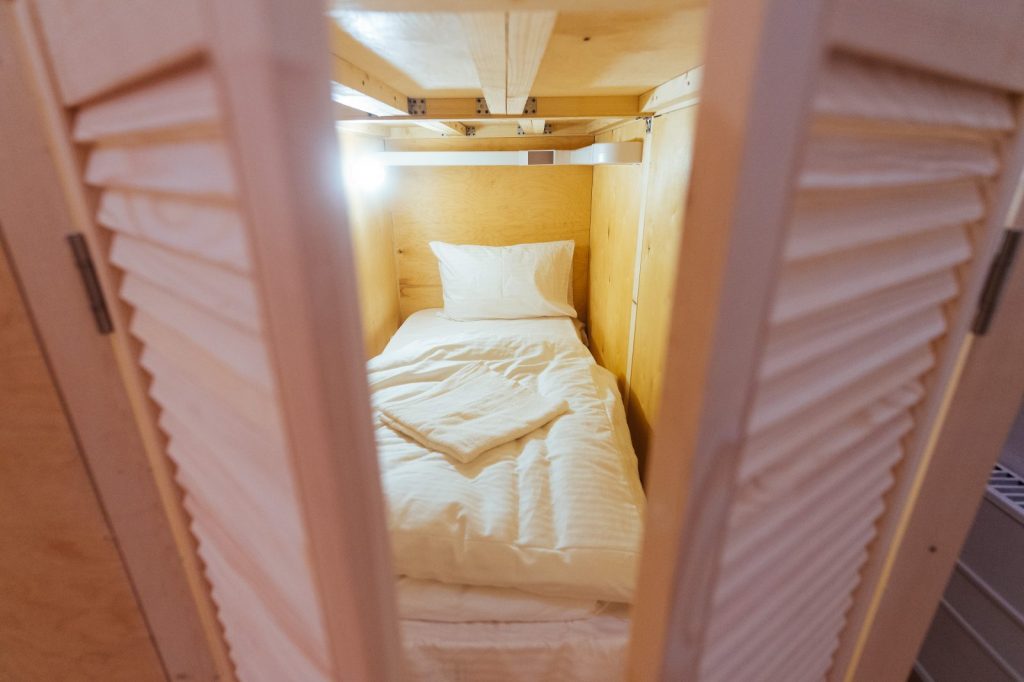 Hostelworld for shared accommodations
Another search engine that can be used is Hostelworld. This one is mostly used to find the best hostels, where you share your room and facilities with others. I actually love staying in a hostel when travelling alone. However, I don't often use Hostelworld. Although it is worth it if you are searching for the cheapest prices!
I've written a post for finding the best hostels and what to look for.
Consider booking directly with the hotel
Another comparison that often is forgotten, is to compare prices with the hotel itself. Sometimes they offer discounted rooms when you book directly on their own website. Seems logical since they have to pay a commission on the other websites.
Loyalty programs
Then again, if Booking.com and Agoda give you a discount price because you are a frequent booker, it might be cheaper than making a reservation directly with the hotel.
Booking.com has a loyalty program called Genius. This program offers discounts and perks like free breakfast options. It's super easy to sign up and it won't cost you a thing.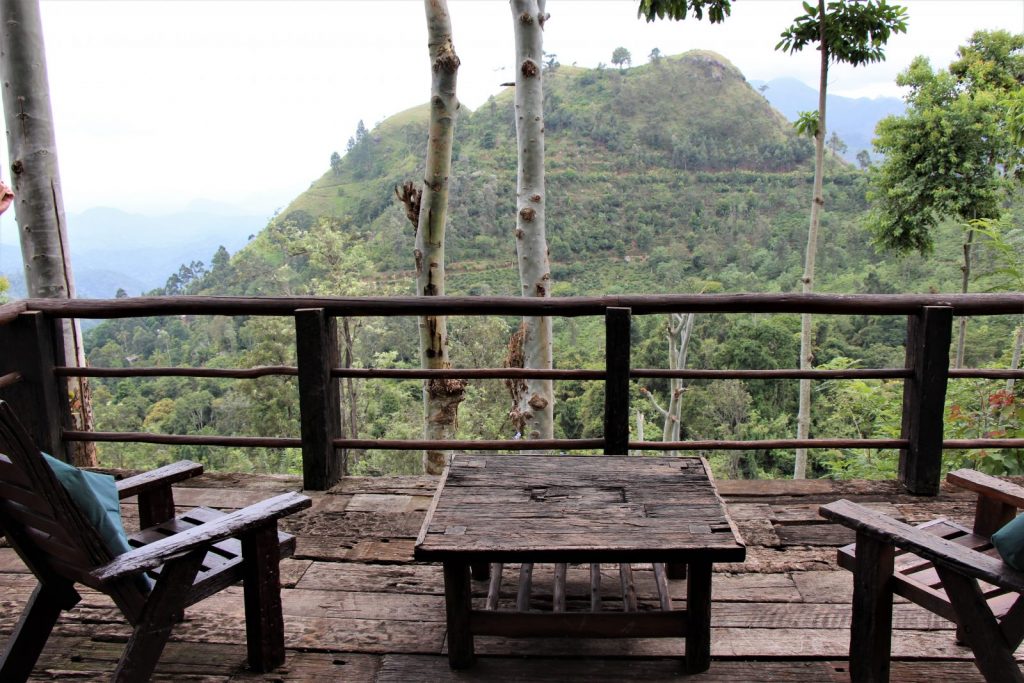 With all the discounts, loyalty programs and whatnot, it is up to you to figure out which platform will offer you the best price at that moment. This will differ from time to time. Recently I needed a 4-bed hostel dorm in Amsterdam, for me and my friends. While discussing whether or not we should book, Booking.com showed me the lowest price. And after a day, the room was even cheaper. I was the only one of my 4 friends, who could see this price. I never said finding the best hotel is easy ;)
Package deals
It's a rare occasion, but sometimes I check the deals some websites offer. In my other post on finding the best flights, I mentioned Fly4free. This is not only a great website for cheap flights, but they're also great in finding the best hotels around the world. For a sweet price!
To be honest, for some destinations it will be cheaper to buy a package deal where flights, accommodation and transfers are included. This will apply mostly for the more offbeat destinations. However, for destinations that have an extensive offer in hotels, it will be better to find your own. In my experience, I would be a bit disappointed, because I had different expectations of the package deal.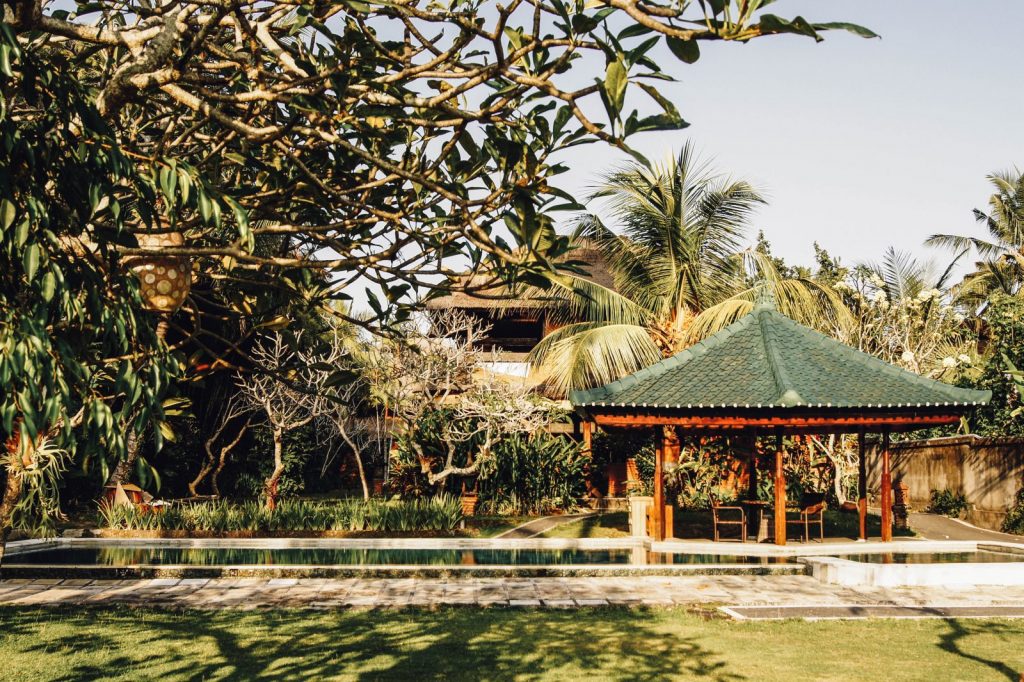 Finding the best hotels is a tricky thing to do, especially because the online offer is so extensive. Where to begin? I've mastered the search and nowadays I can do a quick search within minutes. If you ever need help, let me know. I'll be happy to help you find you a hotel. I'll be writing more articles with my favourites soon as well.
♥ – Dani
More travel & adventure inspiration:
facebook.com/cocodeewanderlust
pinterest.com/cocodeestyle
instagram.com/cocodeewanderlust
Follow my blog with Bloglovin