It doesn't matter how much I travel, I'll do stupid things and make plenty travel mistakes anyway. I consider myself an experienced traveller, but I can be an idiot. Or sometimes an idiot with bad karma. I don't know. However, it doesn't stop me from going anywhere I like. Although sometimes without my luggage.
1. Almost Miss My Flight (1) Madrid
Waking up in an empty apartment, still fully dressed and someone bashing your head against the wall. Well, that's how it felt at least. As I woke up, I realize everyone left and took their suitcases. As I hobble to the bathroom, I notice I am still wearing my high heels. Holy crap, what happened yesterday. I find my phone on the bathroom floor. Suddenly I am awake. I can't believe what time it is.
As quickly as I can, I change my shoes, brush my teeth and I hurl my clothes, which are spread out in the room, into my suitcase. I run downstairs, toss the keys over the desk, shout an apology and try to re-orientate as I go outside. The Sagrada is beautiful in its morning glory. I need to find a taxi.
Less than 45 minutes to get on my flight to Madrid. It's a long shot. I find a taxi and I try to explain to the woman that she has to get me as fast as she possibly can to the airport.
In the car, finally able to breathe again, I realize my swimsuit is still hanging on the bathroom door. Fuck it, I'll buy a new one. Then I call my roommates. They were at the university already. How in earth's name could they leave me there sleeping??
My taxi driver is a miracle working and I thank her fo a huge tip. I am more than grateful. Now I have no idea where to go. I find the first person who might know what to do. Another miracle worker. He helps me with a shortcut instead of the 20 minutes maze inside the airport.
As soon as I arrive at the right gate, I hear them calling my name. I made it. I feel the hangover kick in. Ready for take-off.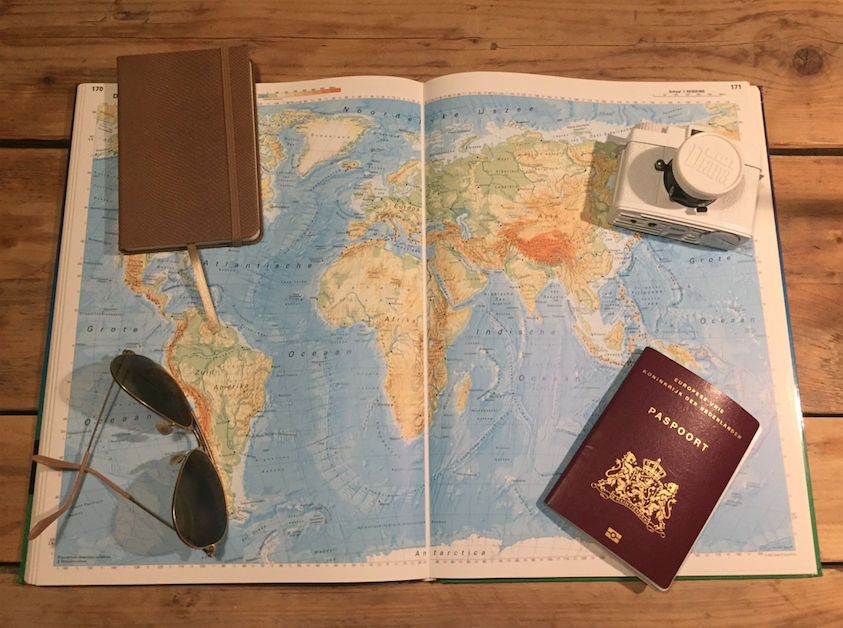 2. Almost Miss My Flight (2) Portugal
My alarm goes off at 5 in the morning. Instead of asking someone to take me to the airport that morning, I decided to take the public transport. I don't want to bother anyone. Major fail on my part, so turned out.
If I took the first train, I could take the bus after, which would take me to the airport. If all connections would go smoothly, I would be just in time for luggage drop-off. Did I already mention I am a risk taker?
This story needs a bit of background information: Trains in the Netherlands never depart on time or arrive on time for that matter. I repeat never. That got me into trouble plenty of times, like failing exams 'cause I wasn't able to go to school or not being able to show up for work. Thank you very much. Guess what? Only if you're on a tight schedule like mine here, the train departs too early. What is it with you people?
Taking the next train wasn't an option. That left me with no other than calling a taxi. A very expensive taxi. No way I was calling a friend that early in the morning. My heart was already racing from stress, so what the hell. 30 minutes later, I thanked the man for getting out of bed so early.
Nevertheless, a journey that began with a huge amount of stress and frustration, ended in a cold beer on the balcony of my new apartment overlooking the Portuguese beach.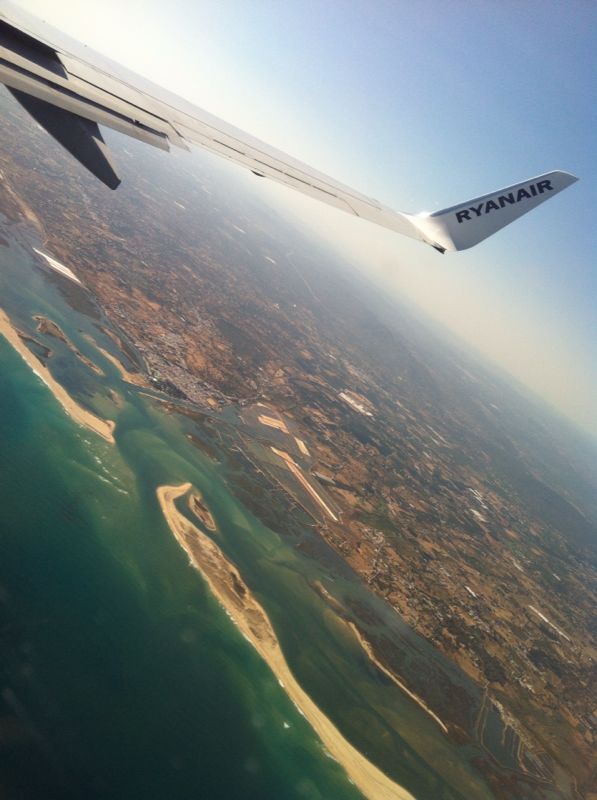 3. Not Having Travel Documents for Portugal
When I was hired to become a crew member on board of a cruise line, there are all sorts of things to be arranged. Like getting a visa for the US. For this, I needed to go to the US embassy in Amsterdam. Where I give them my passport and they return it after a few days.
Not thinking that I need that thing to travel to Portugal in two days. I am an idiot. I didn't have any other travel documents and I really needed my passport. A few calls later I managed to apply for an immediate ID, which I could use to travel. However, I needed to identify myself in order to get it. I couldn't. My passport was still at the embassy.
I don't know if everyone was just in a good mood or if it were my pretty eyes, but the ladies were making calls like crazy. And they managed to get me my travel document. I don't know how they got around the rules, realized but they did! Next day I was on my way to Portugal!
4. No Luggage in Capetown
Incredibly tired and confused I arrive in Capetown. I just flew from Harare to Capetown with a layover in Johannesburg. I supposed to spend at least a week in Capetown. But after a call from Mallorca, where I was hired to work, plans changed. I now had just one day in Capetown.
Like I already mentioned, I was exhausted. So exhausted that I didn't realize I had to pick up my luggage in Jo'burg and had to drop it off for Capetown. Result: No luggage in Capetown. Luckily I always travel prepared in case these things happen. So my one day in Capetown, I wouldn't smell.
Want to know more about my Travel Essentials? Read more here!
5. Forgetting Sun Protection When Going to the Maldives
Sometimes I think I'm maybe a bit naive or just too careless to think about these things. 'Cause going to a place like the Maldives without sun protection, let's just say, that's stupid. My friend and I thought we could buy that somewhere along the way. We never did. And then it was too late. We went to an ATM once, at the airport of Malé, before we got on the boat to our island. Not thinking our island was so small and didn't had another ATM and had just one store. Without sun protection. Despite the fact that I am half Indonesian and my skin is already a bit darker, I get sunburned! Not funny if you are in this beautiful place and you can't get out in the sun without being burned alive!
6. Trying to Get on a Plane to the US While Being Drunk
As I talk here about my friend, for the record, that is the same friend as the Maldives-sun-protection-incident. Just saying.  This time we were about to go to New York for the week. Our flight was Saturday early in the morning. Or Sunday, I can't remember. One of our friends would drive us to the airport after work. He was a bartender back then.
Excited as we were, we couldn't sleep and decided to bring our suitcases to our favorite bar and wait there for our friend to bring us. Finally at 5 am, it was time to go. Surprise surprise, we were drunk AF.
Apparently, when you fly from Amsterdam to the States, you are questioned like no tomorrow. Who had packed your suitcase? Who drove you to the airport? How long do you know hi for? How do you know him? And so on. And you know what? This is hilarious when you are drunk! So hilarious, that we almost were denied boarding. I couldn't help myself, I was almost peeing my pants from laughing.
7. Argue With My Best Friend in Sicily
Well, it was actually onboard the plane departing from Sicily. There is something about travelling in airplanes, other than screaming kids right next to me, that really makes me cranky. It is not a pretty sight. I often travel with only cabin luggage, for two reasons. First, I like to travel light. I don't need 5 jeans, 6 skirts, and 12 tops. I really don't. Second, I really don't like paying extra for all that extra weight. What I do bring is my camera, GoPro, and my MacBook.
Now, within Europe, I usually fly with low-budget airlines. For those few hours in the air, I really don't care. It's like a train ride. But what happens with these airlines, if you are halfway the queue for boarding, your so called cabin luggage has to be checked in anyway. That bugs me. There is a reason that I keep my expensive stuff close to me.
So, that particular flight, me and my friends were standing in that queue and I let my friends go first. Exactly me was the first one to hand over the suitcase. The airline didn't even give me the chance to get what I needed. I was furious. Call me paranoid, but it wouldn't be the first time that suitcases are opened by employees after drop-off. It doesn't matter if you locked the thing or not.
And so begins our argument. I was apparently overreacting and I was yelling to my friends who thought so. When everybody was seated, the captain had an announcement with a delay due to opened luggage from the flight before us. I exploded.
Really not my finest moment, and I was praying all my equipment was still there after arrival. Luckily it was, in contrary to some other suitcases, of which the content was spread out on the luggage belt.
8. Almost Miss My Train in Paris
I really like Paris, especially the cheese and wine parties at people's homes. One time I had to attend university in Paris and I was staying at a friend. The night before I would take the Thalys back to Amsterdam, we were invited to a 'cheese and wine' -party. Really, so much fun. Until I forgot to set my alarm for the next morning. Taking the metro would take me too long, so we drove. Never had the Parisian traffic stressed me out that much.
I don't know how I do it, but I never actually missed a flight or train. My failures only consist of almosts. It gives me enough stress to be more careful every time. However, it is just a matter of time, 'cause I'll be stubborn anyway. I'll let you know when it actually happens.
♥