So, Yeah, Sydney. Before I actually set foot on Australian land, I always wanted to go backpacking and work in Australia, like many. Travel along the coast, go work on a farm and backpack for at least 6 months. That didn't happen. Or not yet. Instead I went working onboard of a cruise ship and sailed along the coast of Australia. Not 6 months, but in 7 days. That was a whole different experience of my first visit to Australia than I always imagined.
From A Ship's Point of View
The ship was in Sydney for two days. Despite my working schedule I had plenty time to wander around this metropole by myself. As we sailed into the waters of Sydney, an amazing skyline arose from the horizon, with the Sydney Harbour Bridge and the Opera House in all its glory. The ship docked at White Bay and after breakfast I ran ashore to get to the city centre. From White Bay I could easily take the ferry to the terminal right next to the Opera House. Once I was there, I jumped ashore and began to wander the streets of Sydney.
You Can Take The Girl Out Of The City…
Now, I am a city girl, although I like nature, beaches and off beaten adventures, I am still a city girl. So you can imagine how I felt walking into this vibrant city. I didn't knew where to look at first. I was amazed and overwhelmed by the busy streets, uncountable shops, restaurants and bars. Without a map and with, hopefully, a good memory when I needed to return to the ferry, I dove into this city. I love to wander around in a city I don't know.
What Shall I Do Sydney?
There are so many things to do while you are here, like having a drink and admire the view from the Opera House, visit one of the local markets, climb up the Harbour Bridge or emerge yourself in the local cuisine.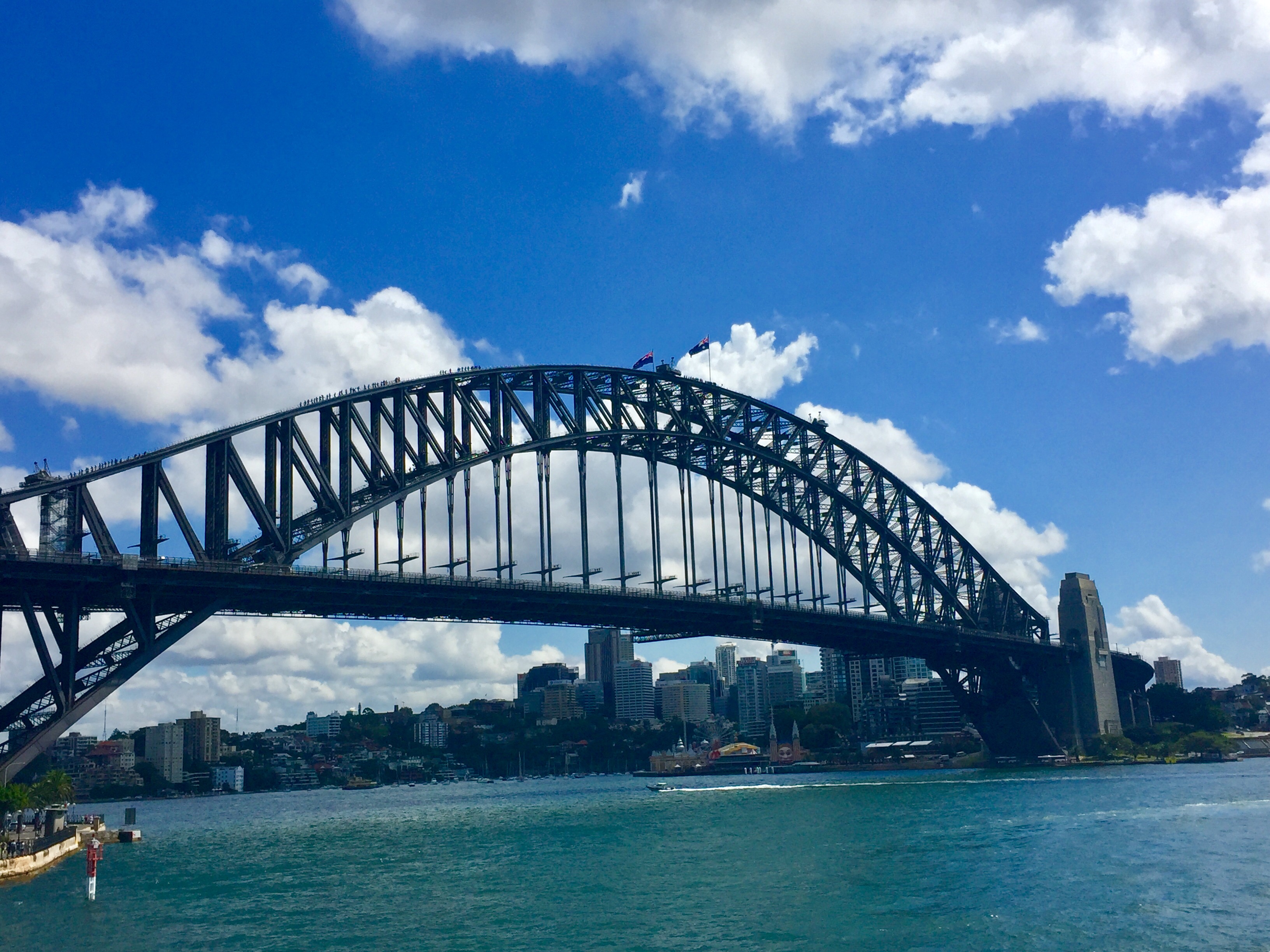 In the evening, after work of course, the entire crew went out for drinks, somehow ending up all at the same place, a four story building somewhere on Kings Cross.
The second evening is was time to sail out again. During the evening shift, the horizon painted the skyline of Sydney again. The sun was disappearing behind the Sydney skyline, giving us one of the most beautiful views I have ever seen!
 ♥