I always wanted to go to New York. Like I said in previous posts, I am a city girl. Always will be. So in 2011, me and my friend Maartje finally decided to book a ticket to New York. We found really cheap tickets end of November during Thanksgiving. I happen to like turkey, so why not! A second search for an accommodation led us to the Hudson Hotel near Columbus Circle. An amazing boutique hotel with comfortable rooms, a rooftop terrace and a beautiful entrance. But best of all, right next to Central Park! I don't know if you know it, but Central Park is beautiful in fall. The whole park is painted in fall colors.
Let's Find New York Art
Me and Maartje are really good in wandering around in cities. To see the most of it, we do a lot by foot. New York was no exception. Okay, sometimes we cheated and took the subway. We saw it all, from the Statue of Liberty to Ground Zero. It is all very impressive, but what we really liked is the Guggenheim. That fall Maurizio Cattelan had his work hanging in the Guggenheim. We took the elevator up and walked our way down admiring his work. Since then, I have been a huge fan of his work.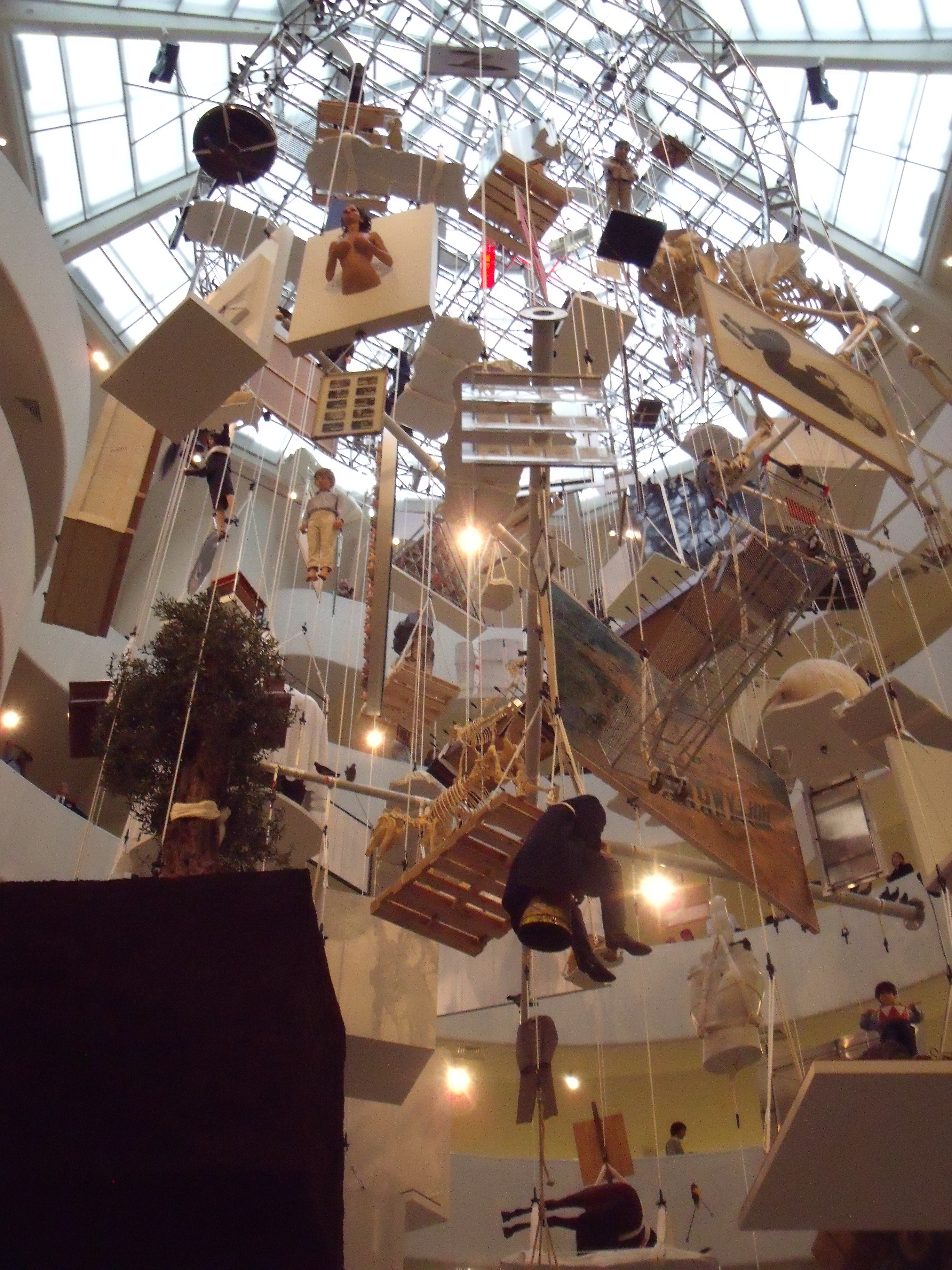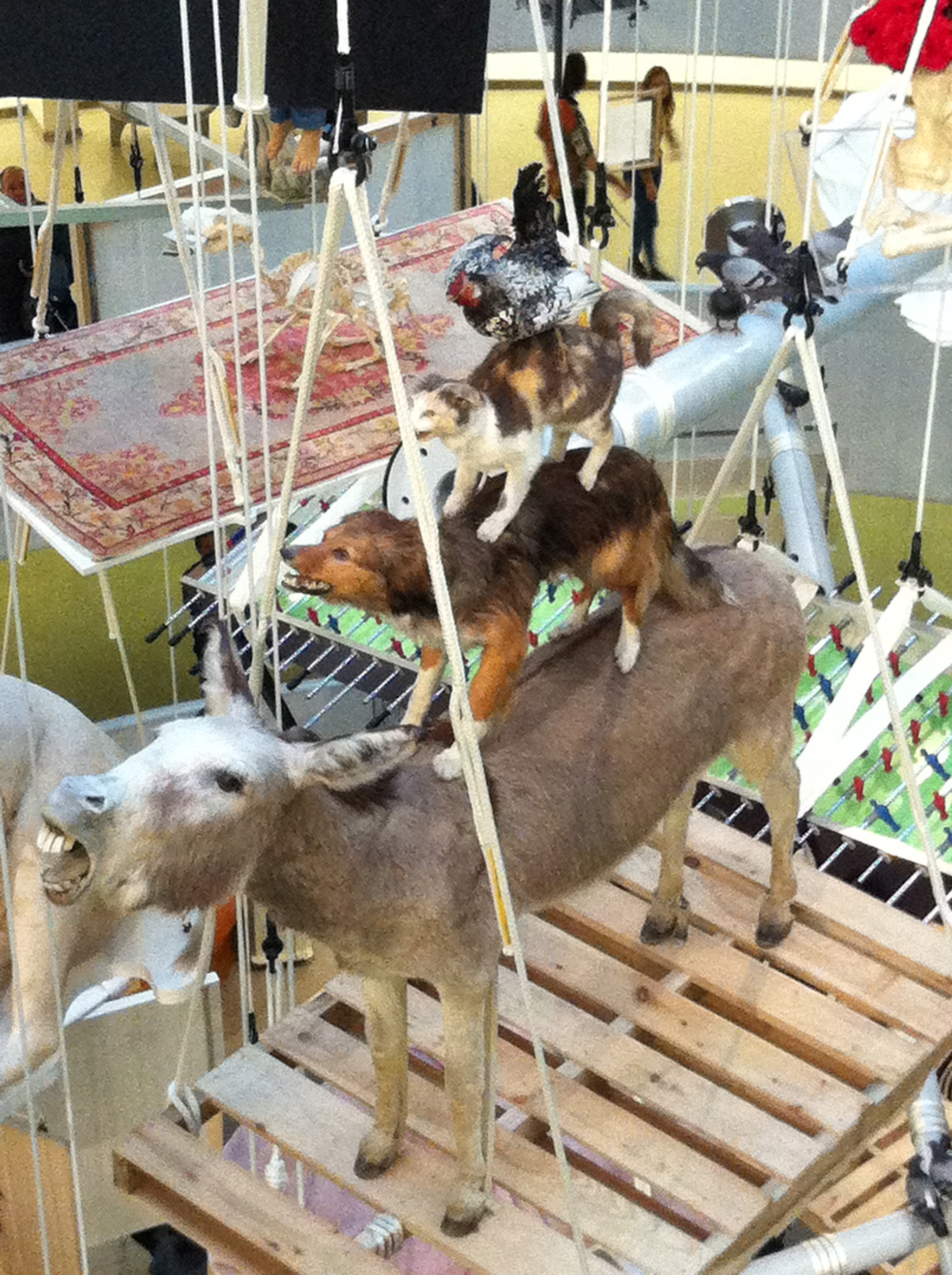 We Love To Eat
After seeing all the New York highlights, we were obviously hungry. Luckely, Maartje shares the same love for food as me, so we found some favourites. For lunch we are really fond of Balthazar's. Their steak tartare is to die for. The restaurant is always booked though, so try to make a reservation, otherwise you could be facing a disappointment. A second favourite for lunch is the Nom Wah Tea Parlor. Nom Wah is located in Chinatown and it looks a bit sketchy at first, but the dim sums are a-ma-zing! I am telling you! A-ma-zing! Loving cupcakes like we do? Sweet Revenge and Magnolia Bakery are the places to be. Sweet Revenge pairs their cupcakes with wine and Magnolia Bakery is the most populair one. My two favourites: pumkin spice and red velvet. And now I need to get away from these places before I need to get a subscription for the gym.
Excuse Me, Did You Say Thanksgiving?
So, we are here during Thanksgiving and we have no idea on what to expect. First we made reservations at a restaurant we passed by, Bocca di Bacco. We were lucky and got the last table available. On Thanksgiving day, there is the Macy's Thanksgiving Day Parade that goes through the streets of New York. The parade has over 8'000 participants including marching bands, parade floats and other spectacles. The Thanksgiving Parade happen to be one of the most popular events of New York city.
For dinner, we dressed up and showed up at Bocca di Bacco. This turned out to be a very good decision. The Italian oriented restaurant and wine bar was just around the corner of our hotel. They have an extensive wine list with over 40 wines by the glass. We choose a bottle of red for our dinner. Not knowing what to expect, they served us a five-course dinner, a mixture of Italian cuisine and Thanksgiving traditionals. This ended up to be one of the best meals we have ever experienced. Homemade pumpkin ravioli with sage butter and stuffed turkey, woah!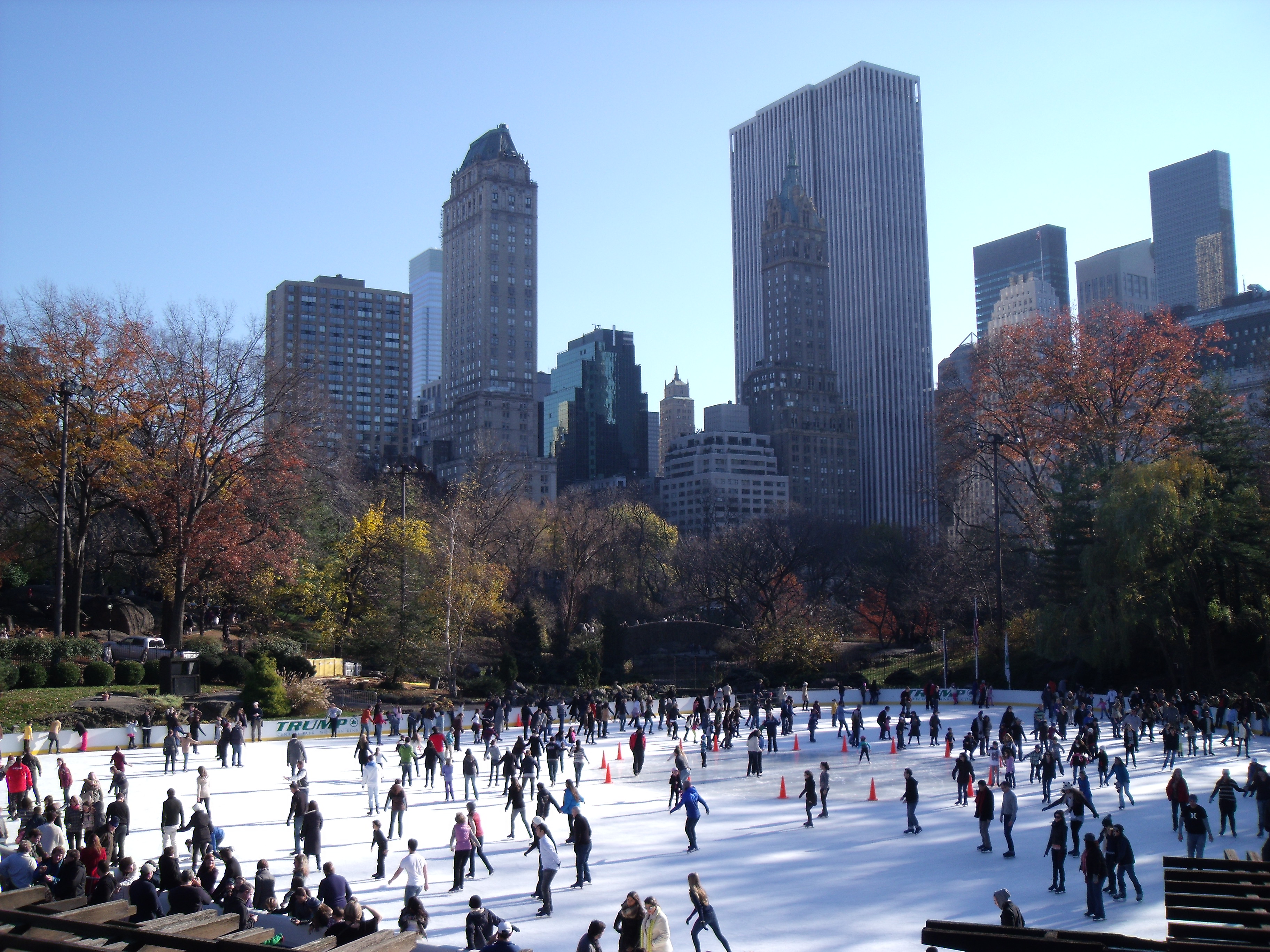 Don't Let Me Buy More Stuff!
I think we ate to much during Thanksgiving. We need to walk it off. A walk through the park and a hotdog (yeah, we were hungry again) later we found an ice rink in Central Park. How cool is it to go ice skating in Central Park. Besides ice skating, shopping is on the list of to-do's in New York as well. Especially because it is Black Friday! Okay, what does Black Friday mean? This is when the official Christmas shopping begins and stores open their doors very early in the morning with special promotional offers. People will camp outside the doors to get to the best offers first. It is crazy, I am telling you.
I Think Wood Looks Good On You
On one of our last days, we wandered through the Meatpack district. As I looked around me, I noticed that I am really attracted to this part of New York. I like the industrial look of it, of the entire area. I like the use of wood and other natural materials in the galleries and restaurants. That is really my style. That made visiting a few galleries here an absolute must for me.
New York was an amazing experience for me, and I hope to be return soon. The city has so many things to see, to do, to visit. Thanksgiving was absolutely one of the highlights of this trip. Thank You New York!
   ♥