I like to combine my travelling with visiting friends around the world. When I worked onboard of the cruise ship I became friends with several Portuguese colleagues and one of them I visited in Porto. He showed me Where To Go When You're 3 Days in Porto. So I went to see my friend and now my local tour guide in Porto.
Where To Go When You're 3 Days in Porto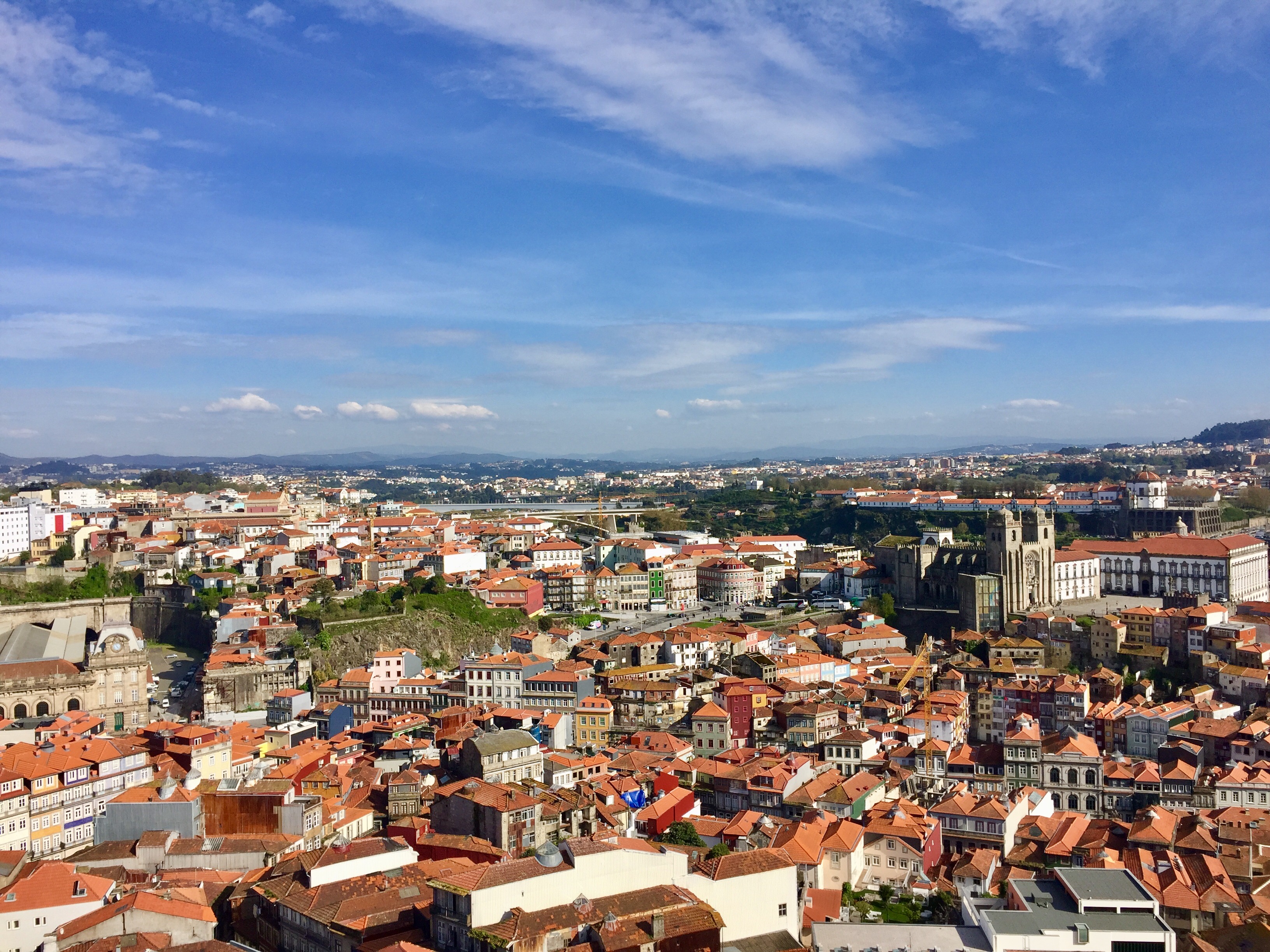 Climb to the Best View of Porto
When I came to Porto I was in luck, 'cause the weather was great. One of the first things I got to do was climbing the Torre dos Clérigos, the tower is part of the church Igreja dos Clérigos. I've been told it was 225 steps of the staircase I climbed to get to the top. It is probably a good thing I wasn't told this before entering the tower.
Once I got to the top, I couldn't believe my eyes. I was looking at the best panoramic view of Porto!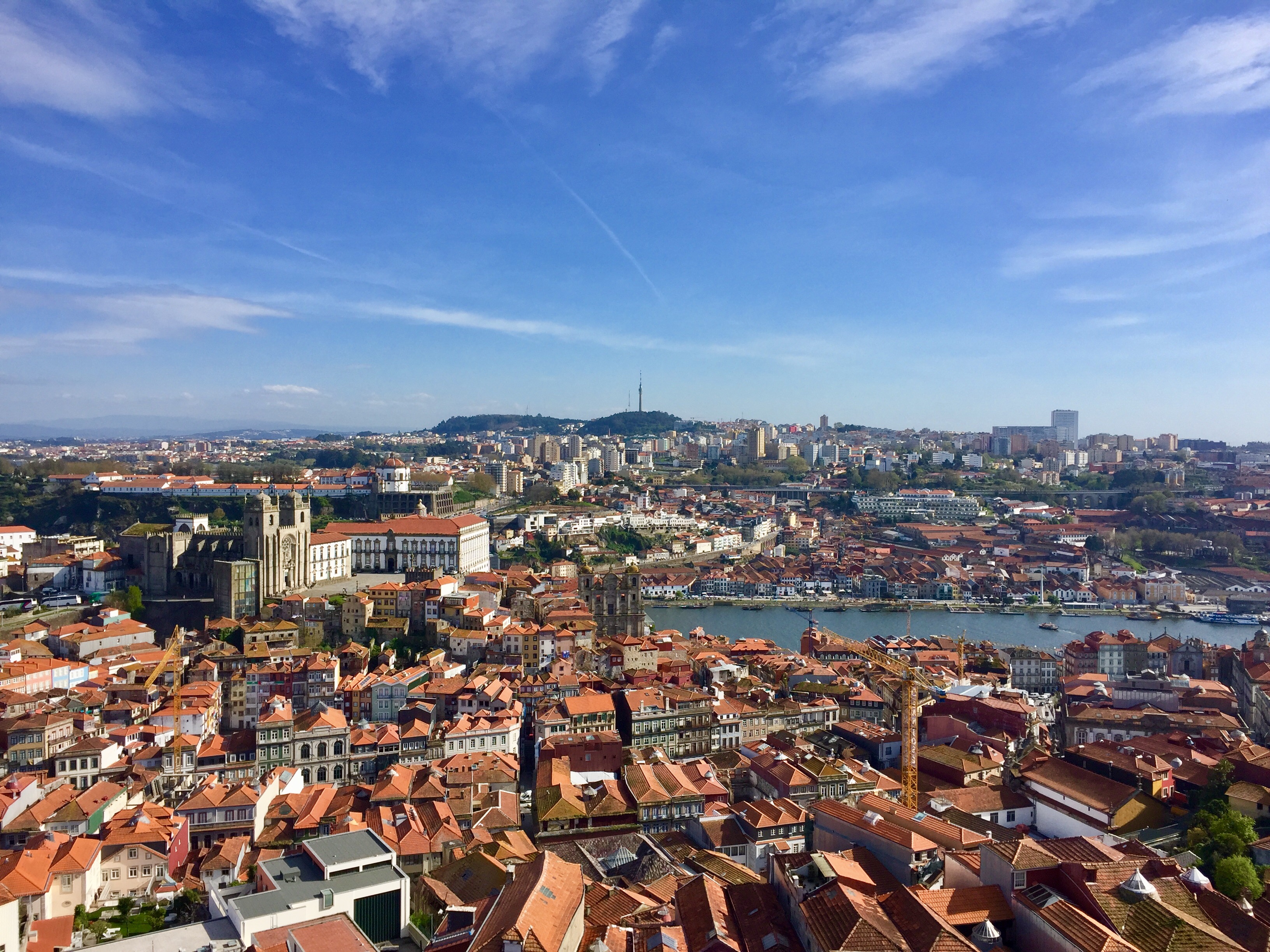 Have a Picknick in the Royal Gardens
The beautiful weather allowed us to have a stroll in the gardens of Porto, Jardins do Palácio de Cristal. From here you'll have a terrific view of the city, the river Douro and of Vila Nova de Gaia, which is on the other side of the water.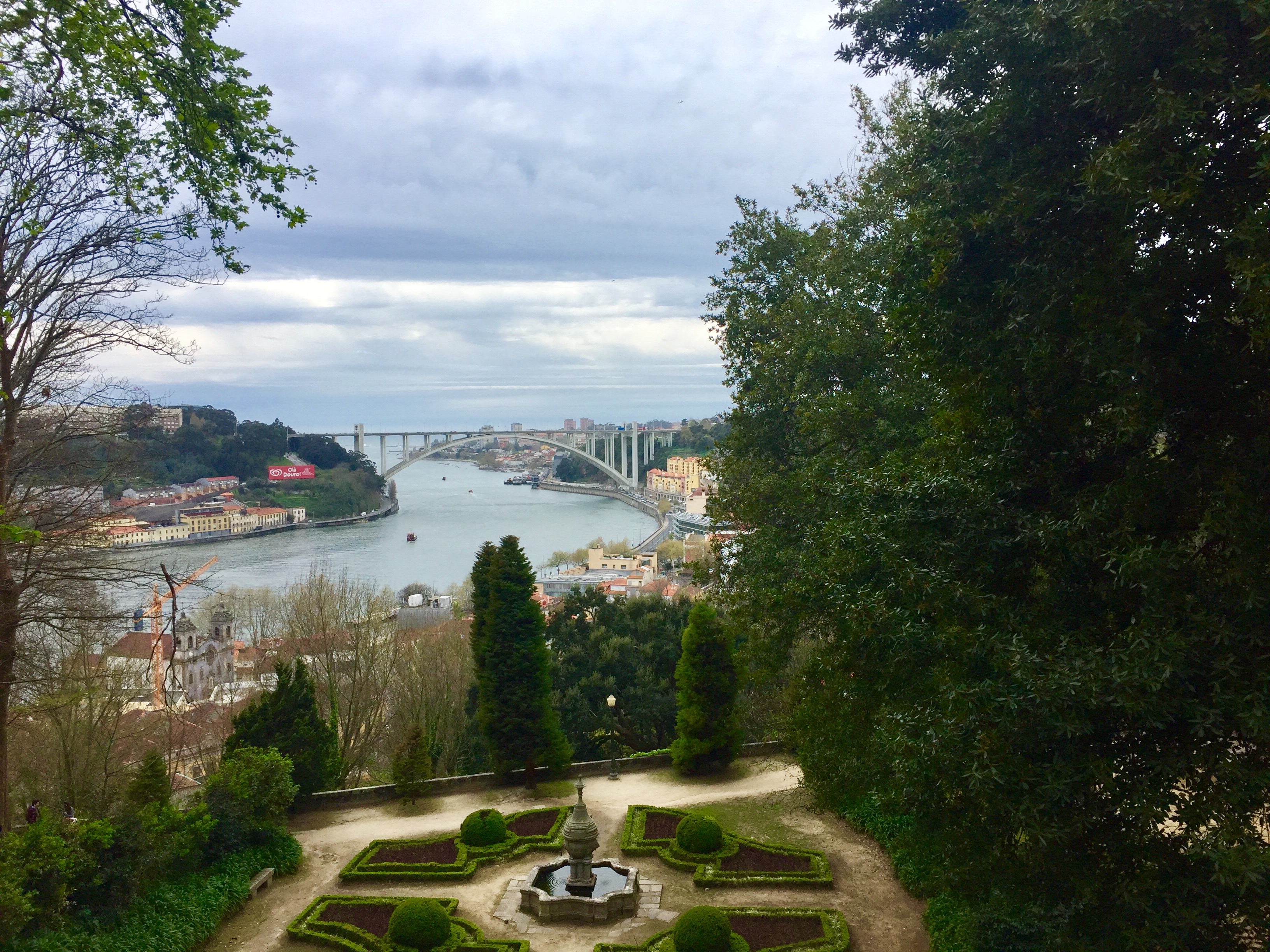 Visit the Gorgeous Library
Get your inner nerd out and visit one of the most beautiful libraries. This library was actually an inspiration to the writer of the Harry Potter books. Livraria Lello is one of the oldest book stores in Portugal and has an amazing interior with a forked staircase. You can pay a small entry fee, which gives you a discount if you buy a book.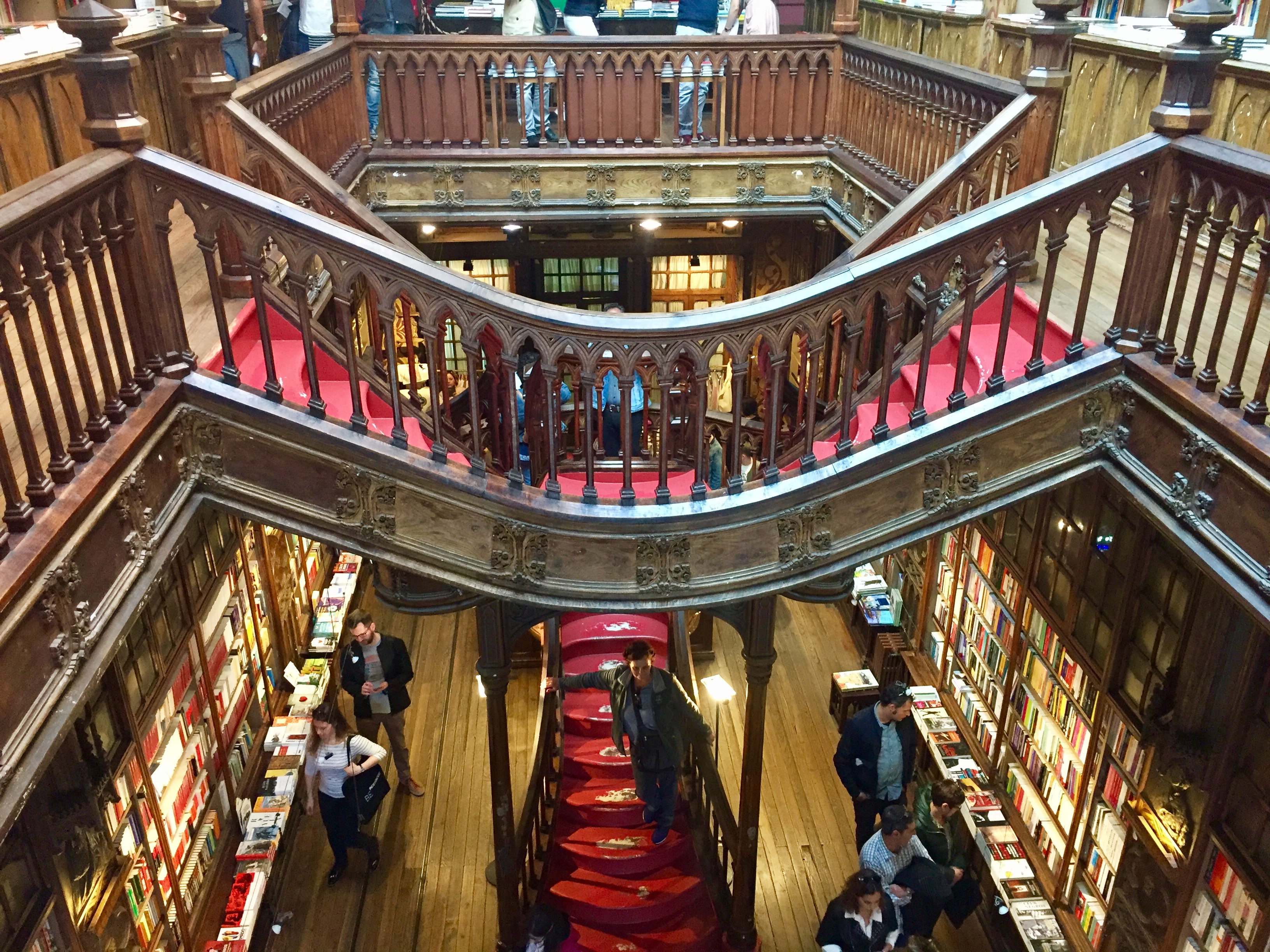 Speaking of Harry Potter, have you seen the university students with their long black capes? Rumour has it that they are the inspiration for the uniforms of Hogwarts, the school of the HP books. I feel like a nerd now, but yeah, I'm a fan.
Drink Port Wine and Eat Local Food
Like some of you might know already, local food is my favourite. I'm familiar with the Portuguese cuisine, so you can imagine I was excited to go back to Portugal.
Porto is known for two things: their Port wine (obviously) and Francesinha. The latter one, I consider being the best hangover food ever. They make it with layers of meat, sausage, cheese, between two sandwiches, sometimes with an egg on top and drowned it some kind of onion/tomato-gravy. In my other blog post about Portuguese food, I've added a link to a YT-video explaining the dish. However, you can get this everywhere in Portugal, but its origin is right here in Porto. I'm telling you, hangover food.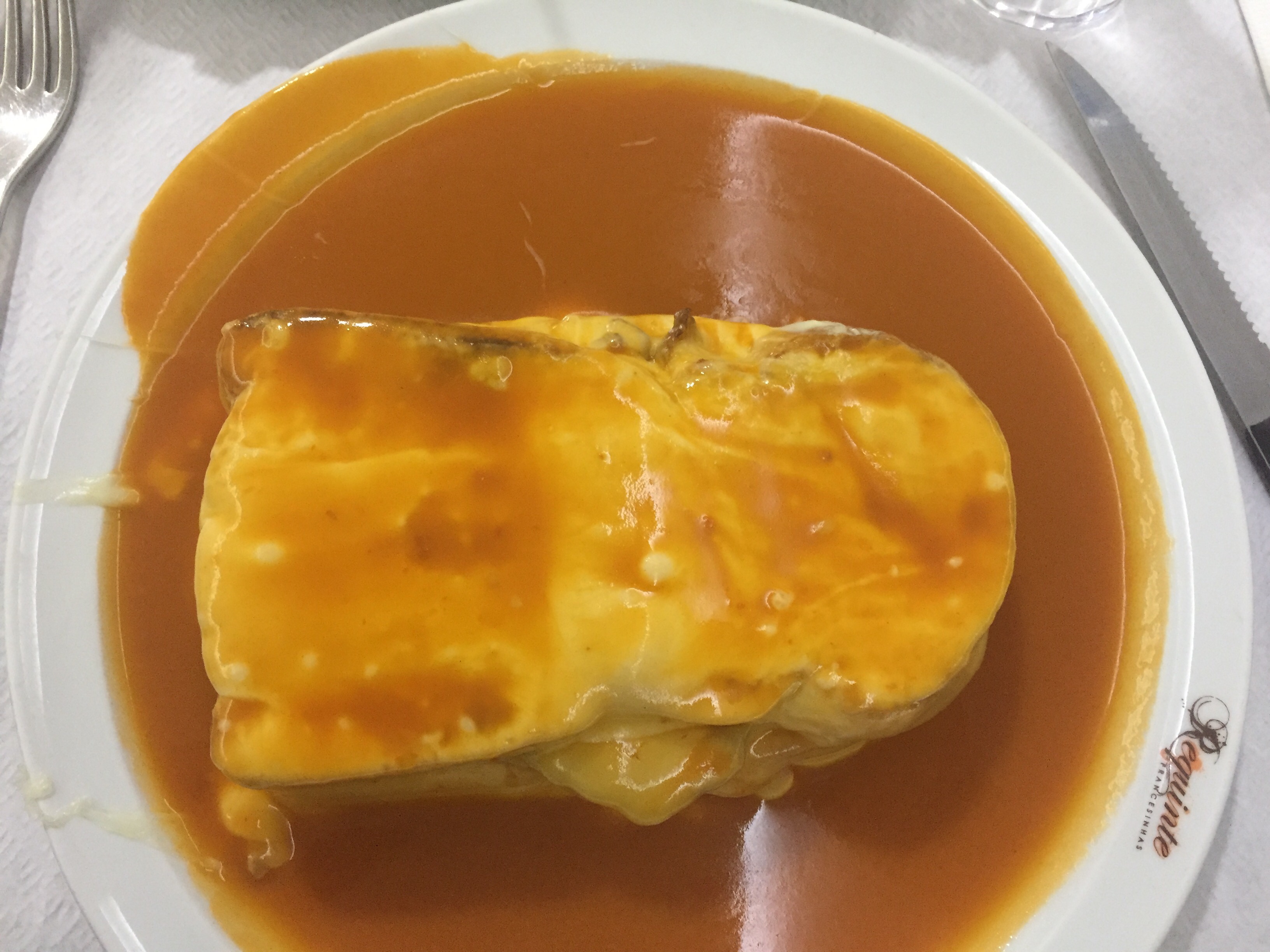 Another awesome thing to do in Porto is to do a wine tasting or a Port tasting. Porto is located in the Douro area (the river has the same name), which is famous for its wine production. An insider tip is to go on a day trip to the wine area per boat or train and visit different vineyards and taste the local wines. Most of these tours are only offered on weekends.
Take a Surf Lesson at Porto's Beach
I am an addict of all water related sports, including surfing. It happens to be possible to go to the beach in Porto and do some surfing. If you're not familiar with standing on a surfboard, there's an excellent surfing school and hostel. Porto Surf Hostel Survivor gives beginner and advanced lessons in English.
Early Morning Market Visit
I love going to local markets. Mercado do Bolhão is a market hall in the centre of Porto. Insider tip: Get up early otherwise you'll miss out on all the fun.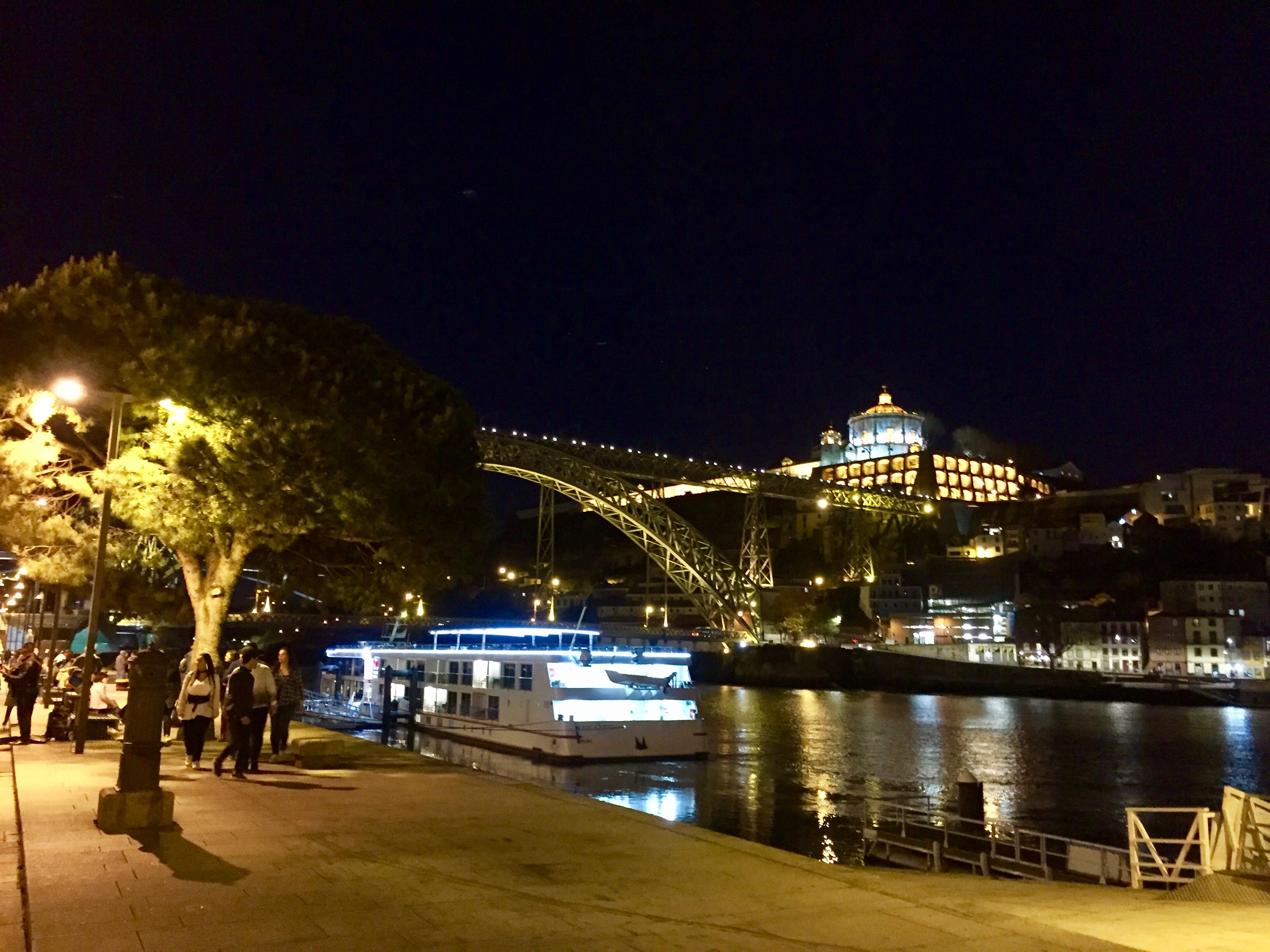 A few more insider tips I can't keep to myself:
Leave the popular streets filled with restaurant behind you and discover the area behind it. Walk under the arcs of the walls to get there. A maze of stairs and colourfully painted houses will lead you to the iconic bridge Ponte Luís. You'll find yourself gazing at yet another amazing view of the Douro and the city.
Espaço Porto Cruz has a rooftop terrace with nice views during sunset.
The 360 Terrace Lounge also has a beautiful panoramic view.
♥
---
Let's share adventures!
facebook.com/cocodeewanderlust
instagram.com/cocodeewanderlust
Pins For Your Pinterest