Everyone who has ever been on a ski trip, well anywhere, knows how expensive this is. The trip to the skiing area, materials and not to mention the ski passes, nothing cheap about those things. Now, let me tell you that it is possible to organise a cheap ski outing in Europe! I'm not talking about the expensive and well-known places in Austria, Switzerland and France. No, I'm talking about a weekend ski trip in Bulgaria for less than 150 euro!
Surprising ski locations in Europe
First of all, there are more places in Europe to go skiing or snowboarding, where you probably never thought off. For one, you can go skiing on an active volcano in Italy in Winter. The top of the volcano will be covered in snow, and if the weather allows it, it's possible to ski here. Cool, huh?
However, that's another story for me to tell. In this blog post, I'm actually talking about Vitosha Mountain in Sofia, Bulgaria. Last September, I went to Sofia for the first time for a short city break. And I just loved the place. Sofia is the only European capital that is located right next to a mountain. In Winter, Vitosha Mountain covers in snow and clever locals must have thought it would be a perfect skiing station within minutes of their city.
How to organise a cheap weekend ski trip
Bulgaria is one of the cheapest countries in Europe and it's perfect for a low budget getaway. This weekend ski trip all started with me finding 50 euro return tickets from Amsterdam to Sofia. Guess that's what you get being a travel consultant and all ;)
I already knew how cheap this destination is and I knew about Vitosha Mountain. One pitch within the office and the next thing I was booking flight tickets for me and 10 of my colleagues. To be fair, it's possible to find similar airfares to Sofia from different destinations within Europe. Check out my guide on finding cheap airfares below.
Find out more on The secrets to finding the best flights.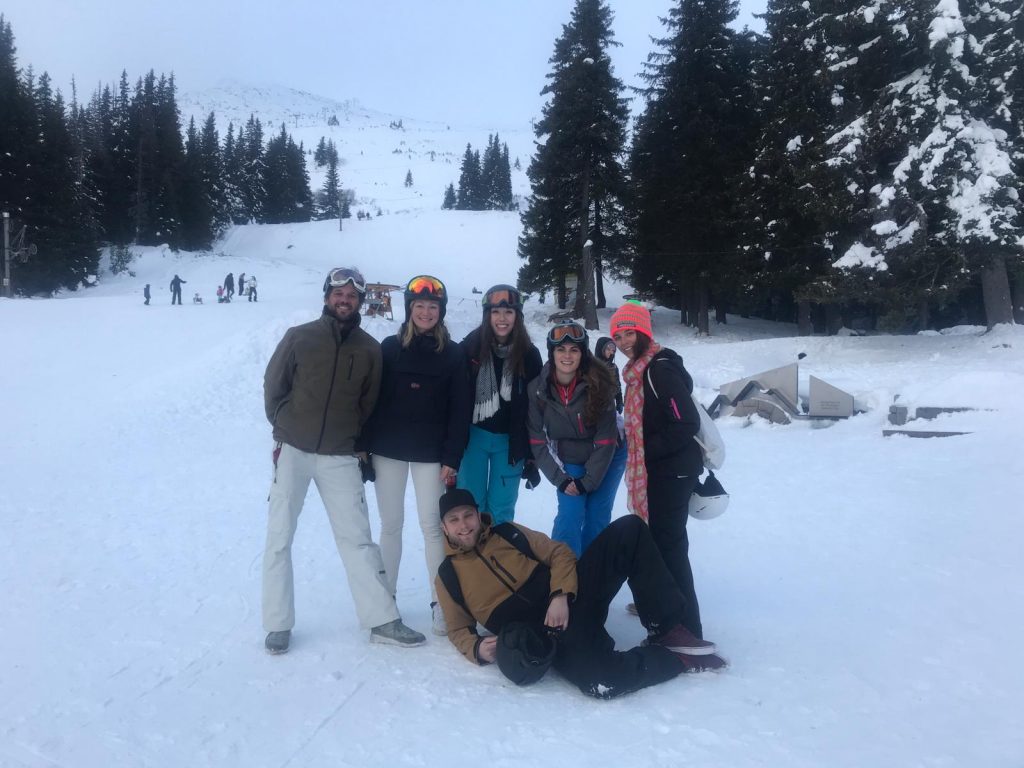 What about a cheap stay?
Depending on your group size and your preferences, I have multiple suggestions for a cheap stay for your weekend ski trip. We choose to stay in the city centre instead of near the slopes. To be honest, the ski station isn't that big, so we aimed for mornings at the slopes and spending the rest of the day in Sofia.
Because we have a larger group, we decided on looking for a group apartment. My main sources are Airbnb, Booking.com and Secret Escapes. More information and details on how to find the perfect stay can be found in my other post.
>>> Blog post coming soon: Best Kept Secrets to Finding the Perfect Stay Abroad <<<
For this particular weekend, my fellow travel consultant found us a 10-bed apartment in the city centre for less than 17 euro per person per night. A 220 square meter apartment with 2 showers and 2 balconies and an almost fully equipped kitchen (I was missing a bread knife when I was on Team Breakfast). Overall we were very happy with this cheap group stay. Check out more photos and information here.
Last time I was in Sofia, I partially stayed in Hostel Mostel. When I travel alone, I love staying in hostels to meet people and I really like the casual vibe. When I search for hostels, hygiene, location, comfort and common areas are my leading factors. Hostels have a different standard in Bulgaria. Not everything is as sophisticated as they can be in other European countries. However, the beds are nice, it's clean and they have a nice common/breakfast area.
I just mentioned I partially stayed in a hostel last time. That's because I found this crazy-ass apartment through Airbnb. Go to the website, create an account if you haven't done this already and search for Central 360 Suite Sofia. What you'll find is an apartment in the city centre with a 360 rooftop terrace and jacuzzi. You're welcome.
Normally I wouldn't choose a chain hotel that quick, but in Sofia, the BW Premier Collection City Hotel is actually pretty nice. With a nice location, and modern looking rooms and still super affordable.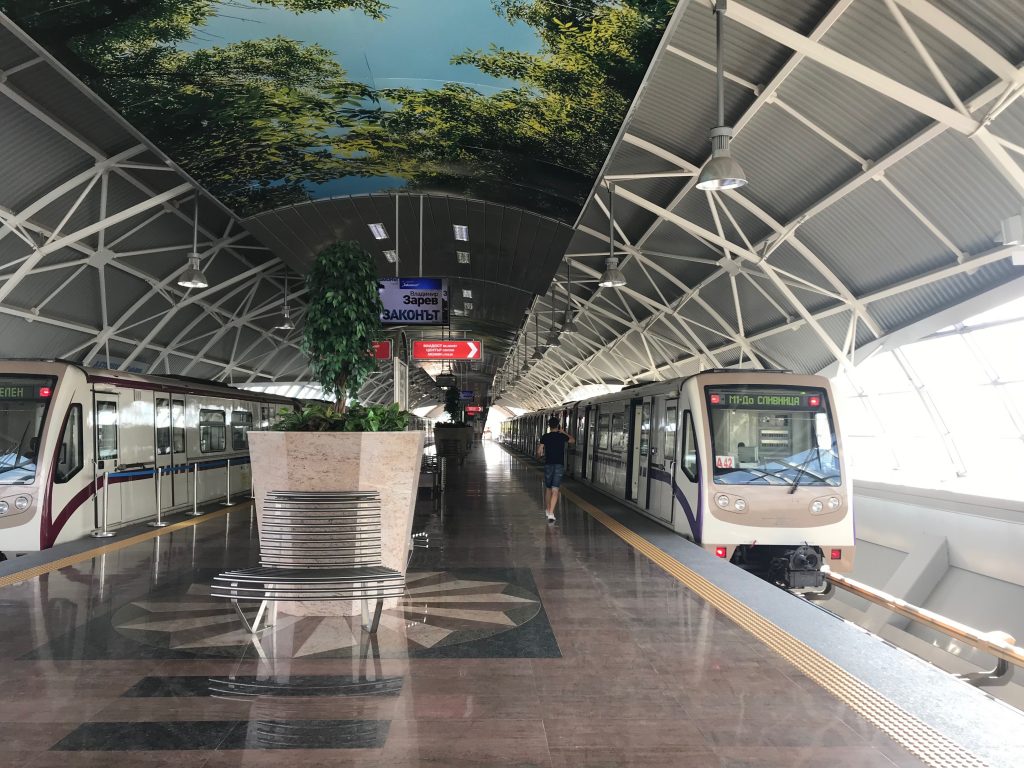 Getting around this weekend
It's easy to get from the airport to the city centre by metro (Red Line) or bus (every half hour 07:00-19:00). Otherwise, a taxi works too. Both are super cheap and easy to use. Careful with the taxis though, there are drivers who aren't part of the official taxi company OK Supertrans Taxi and will try to charge you overpriced taxi rides.
Easiest is to ask your hotel or restaurant to order a taxi for you. There's also an app available, which works the same as Uber or Grab. However, you need a Bulgarian phone number for verification.
To get from the city centre to Vitosha Mountain, I highly recommend grabbing a taxi. During my last trip in September, I used public transport to get there. Which is fine. But you need to transfer from metro to bus and then walk a bit. Actually, for the way back it's nice to use public transport and save some extra money. For the way there, be careful that the driver drops you off at the cable car station and not all the way at the top of the mountain. That will be expensive, I can assure you.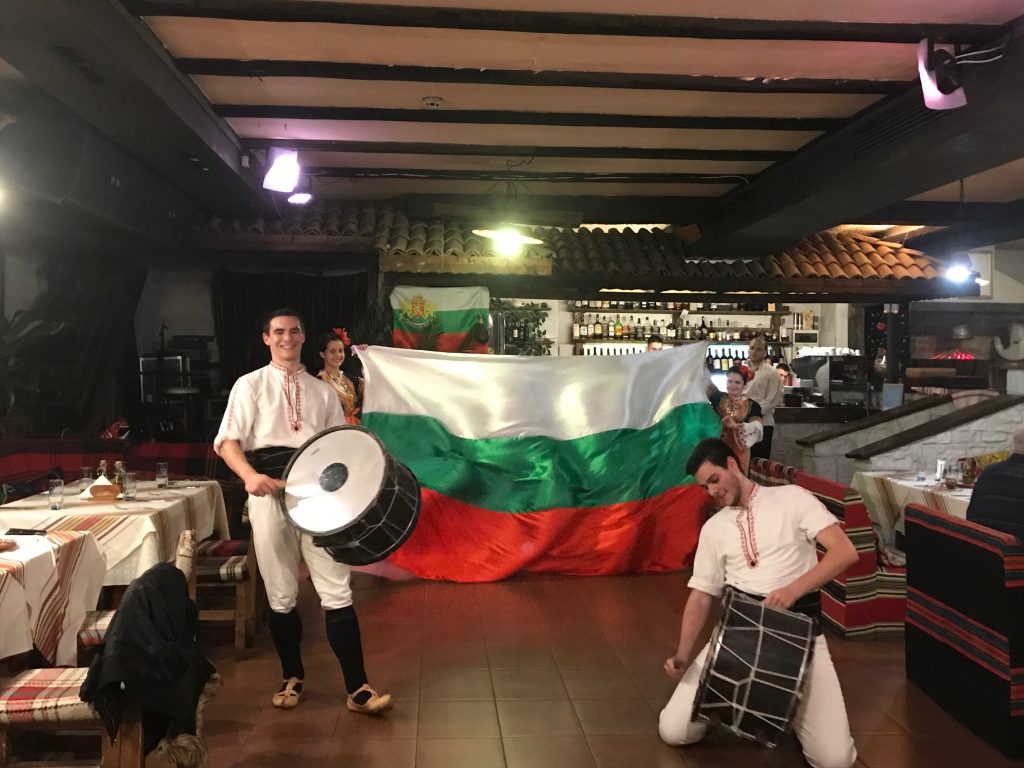 Practical information before going to the slopes
Before we went for this weekend ski trip, we couldn't find which slopes would be open or not online. So, we decided on taking our chances at the oldest and most popular ski station Aleko. We still needed to rent gear and get ski passes. All which we could find here. Although I did get a minor heart attack when the first rental said they were out of snowboards. Luckily a tiny wooden shack across still had a snowboard and boots left.
Renting the gear in advance would probably be a good idea, especially on weekends. However, I couldn't find a suitable rental location which would actually be open and more important, where to find it once we get to the skiing area.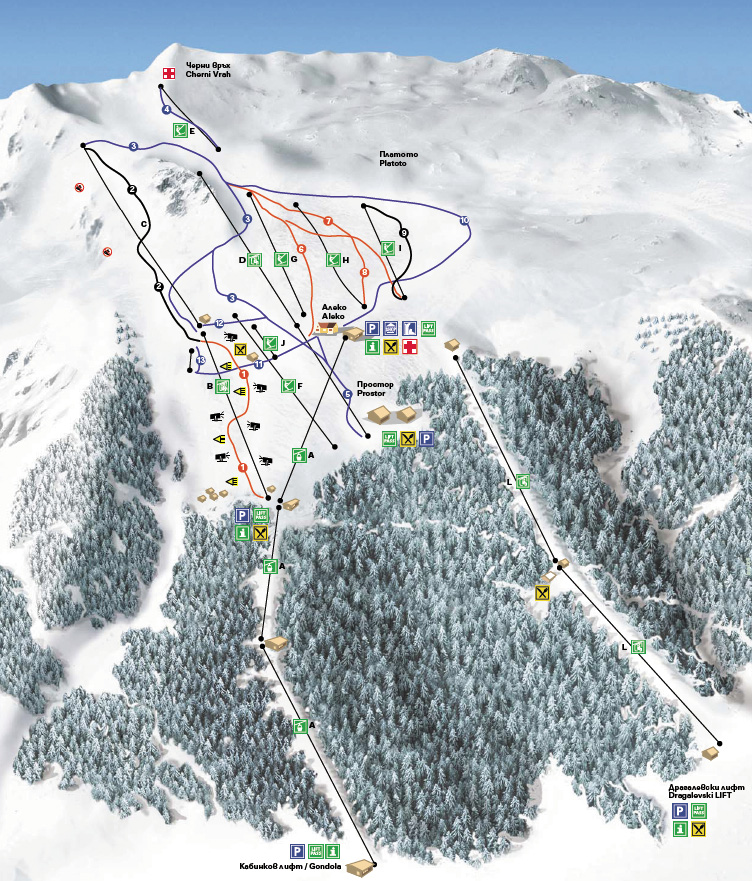 As you can see on the picture, there's a gondola going all the way down (left). This is where you want to be dropped off by your driver. Two buses will stop here as well, but again, no idea what the timetable is, or where it stops. Barely anyone speaks English and the Bulgarian written language looks a lot like hieroglyphs. On our way back, I used GPS to see if we were anywhere near the centre and a metro station. Because I knew we had to grab a metro eventually. If you don't have access to GPS, just get off the bus where most people do and start following them.
Costs of a weekend ski trip in Sofia
Flight ticket €50
10-bed apartment pppn €17
Hostel pppn €8
Taxi centre – mountain €15
Taxi airport – centre €13
Metro single ride €0,80
Bus single ride €0,50
Beer €1,50
Dinner €5
Ski pass €15
Ski gear set pppd €5-13
In total, I've spent less than 200 euros for an extended weekend ski trip (Friday to Monday) in Sofia. If you go for the budget options, like staying in a hostel and only using public transport you would spend around 150 euros for 2 nights and skiing both days.
If you want to see more of my skiing trip in Bulgaria, check out the stories here!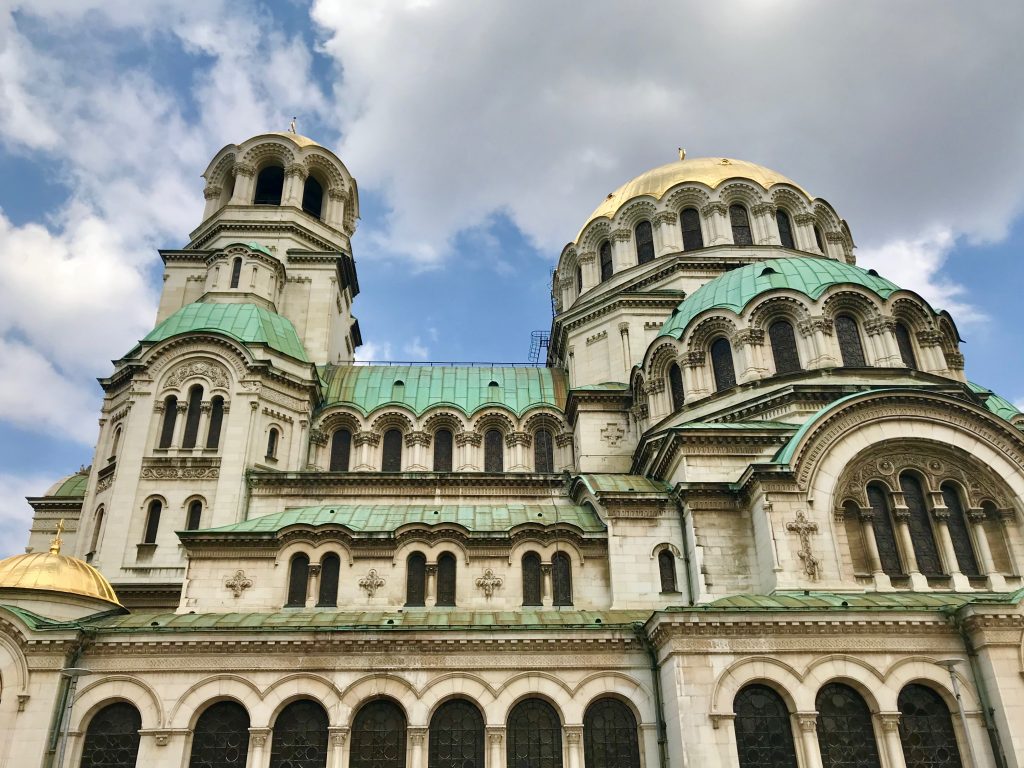 Got excited about going to Sofia and want to read more? I've listed my favourite hotspots in Sofia! Check out my blog posts and let me know if you think they're useful!
>>> Blog post coming soon: Finding the Best Bars in Sofia, Bulgaria <<<
Favourite hotspots in Bulgaria: Breakfast in Sofia
♥
---
Let's keep in touch? I'd like to know more about your adventures!
facebook.com/cocodeewanderlust
instagram.com/cocodeewanderlust
Pin For Your Pinterest