When you think of typical things to do in the Netherlands, you think of seeing tulip fields? Eating cheese? Windmills? Weed? Maybe cruising the Amsterdam canals? Most travellers don't get any further than Amsterdam, or maybe Rotterdam. Such a shame, because the Netherlands has so many fun and other typical things to offer!
Authentic & typical experiences in the Netherlands
I understand you want to do the touristy things in the Netherlands. Some are definitely bucket-list worthy. But at most attractions, you'll not find any locals. Until just a few years ago, I'd never seen the tulip fields myself. But if you want to have a more local and authentic experience, try one of the suggestions below:
Make a day trip to a fisherman's town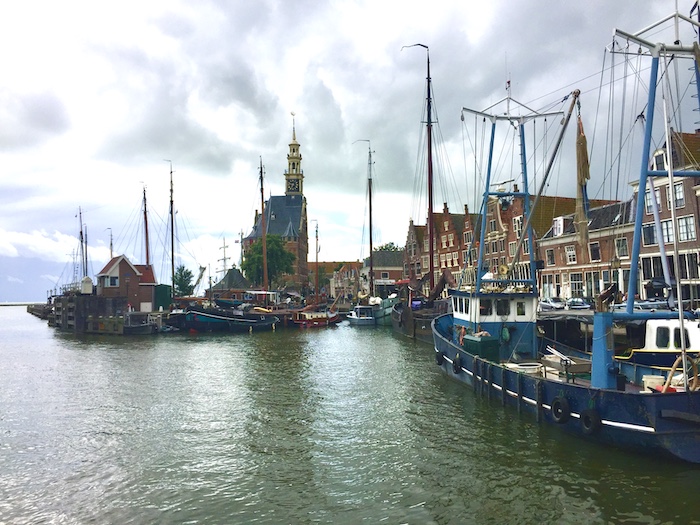 Around Lake IJssel and Lake Marker are many traditional fisherman's towns like Marken, Volendam, Hoorn, Enkhuizen, Medemblik and Urk. Some are close to Amsterdam and easy to combine. Others are on the opposite side. I once sailed these lakes hopping from one town to another.
My grandparents used to take me for a day trip to Volendam or Enkhuizen. Especially my grandma found it fun to dress me up like a traditional milkmaid in Volendam. Including clogs. I swear, if I could only find the photo, I'll upload it here for your amusement.
These towns have cute harbours, fresh seafood and some have traditional wooden houses. Perfect for a day trip in the Netherlands!
Attend a Dutch music festival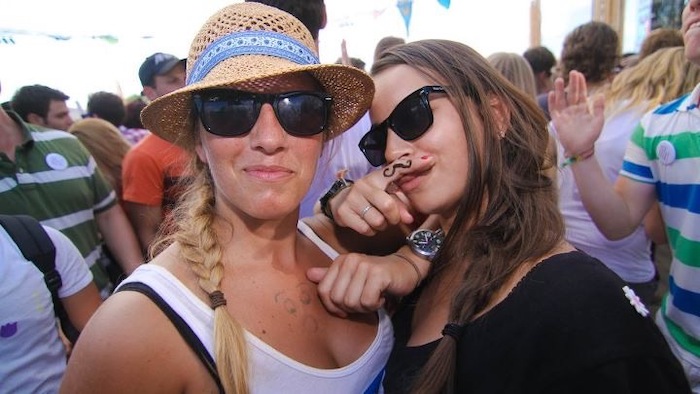 My friend and I at Solar Festival
Who has a little understanding of music, knows that some of the best DJs are Dutch. ADE (Amsterdam Dance Event) is a huge event in Autumn throughout venues in Amsterdam and attracts people from all over the world. Besides this massive dance event, the Netherlands is home to a large number of festivals. I love going to the smaller and more intimate ones, but if being in the Netherlands is a rare occasion, try to go to one of these:
Celebrate Carnival in the south
Dutch Carnival is slightly different from the rest of the world. Carnival is mostly celebrated in the south below the main rivers. This has everything to do with religion, as in the earlier days below the rivers people are catholic and above protestant. Moreover, this is fading.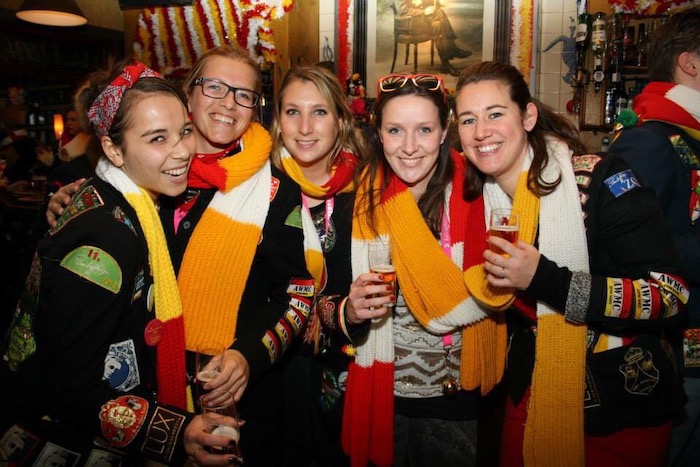 My Carnival squad in 's-Hertogenbosch
Also in the south of the Netherlands, there are differences between the types of Carnival one celebrates. In Limburg Provence (close to the borders of Germany and Belgium), Carnival has similarities with the Venetian Carnival. In 's-Hertogenbosch, Carnival is celebrated in a peasant outfit, so that everyone is equal.
Wherever you go during Carnival, check out the customs online, so you won't be left out during celebrations. It's a truly unique thing to experience!
Spend a day in the magical Efteling theme park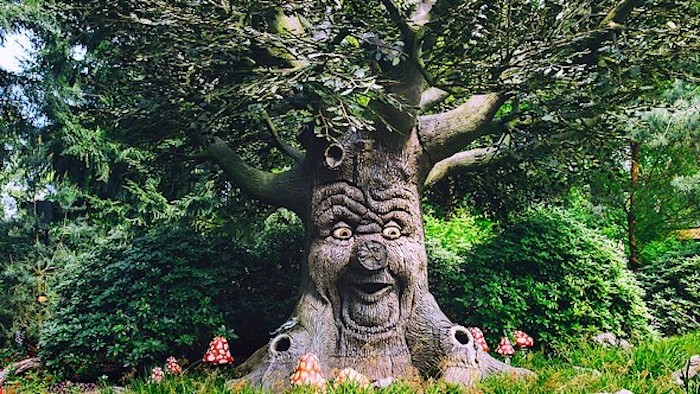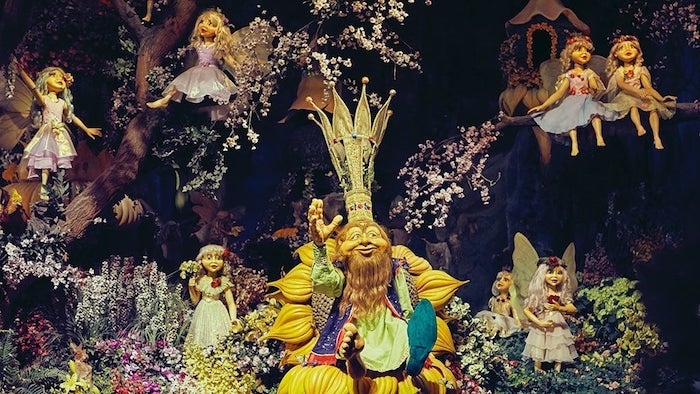 Photo credits: Efteling
The Efteling is definitely one of the typical things to do in the Netherlands! This is one of the oldest theme parks in the world and it's like you enter a magic fairytale land here. The park has thrilling attractions like rollercoasters, but I prefer the enchanting Fairytale Forest, dark rides Droomvlucht and Carnaval Festival!
Eat a typical HEMA-sausage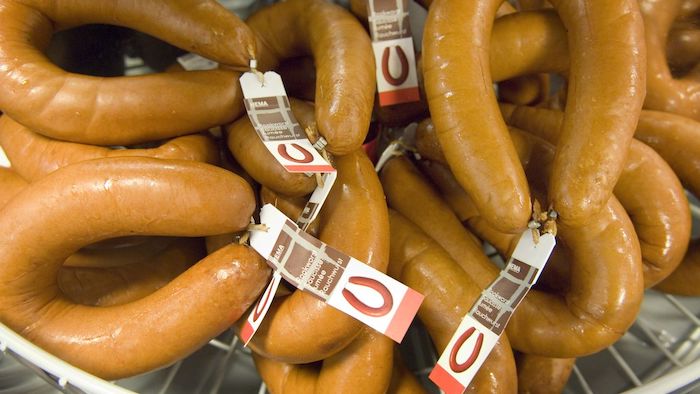 Whut? Yes. Nowhere else in the world available: the HEMA-sausage. HEMA is a variety store chain in the Netherlands. You can buy everything from clothes, interior items to food. And when you ask a Dutchie what is distinctive for HEMA, we all say the HEMA-sausage.
Basically it's a cooked and smoked sausage. We buy it to accompany our traditional mash of veggies and potatoes. More on that in the blog post 7x Weird Dutch food. Or get it on a bun with half a sausage and mustard to go. I barely eat meat nowadays, but you should give it a go!
Beach day in the southwest
Just like we go on day trips to the fisherman's towns, we love a day trip to the beach. The beaches on the west coast between the Hague and Haarlem are immensely popular. Not less popular but also fun are the beaches in the southwest in Zeeland province. I've mentioned Zeeland province in my post on unique places to visit in the Netherlands if you want to know more.
This province exists of almost only peninsulas and is surrounded by water. Ideal for a nice day at the beach. An extra tip would be to go walking with alpacas at the beach with Alpacas Zeelandia.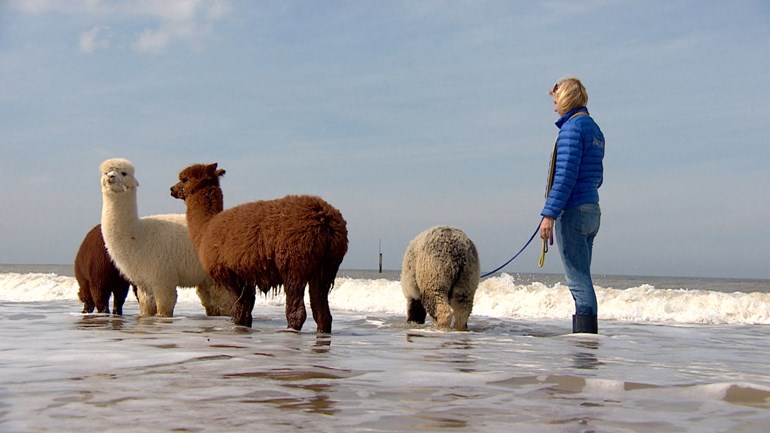 Photo credits: Omroep Zeeland
Also check out more fun things to do in the Netherlands, touristy and non-touristy. And let me know if you're looking for more authentic trips or anything else I can help you with!
♥ – Dani
Disclosure: This article contains affiliate links, so I can earn a commission and can keep doing what I'm doing. However, I'm supporting everything I write. You'll never pay extra using the links, you'll just help a girl out.
More travel & adventure inspiration:
facebook.com/cocodeewanderlust
pinterest.com/cocodeestyle
instagram.com/cocodeewanderlust
Follow my blog with Bloglovin