Tramkade in 's-Hertogenbosch is a former industrial area turned into a creative hub. The old warehouses next to the train tracks are now restaurants, workspaces, a brewery and more.
Dutch city 's-Hertogenbosch
's-Hertogenbosch is a small city in the south of the Netherlands. It has adorable cobblestone streets and beautiful areas to wander around. The city centre is historical and authentic. But Tramkade is an industrial area where creatives took over.
Street art at Tramkade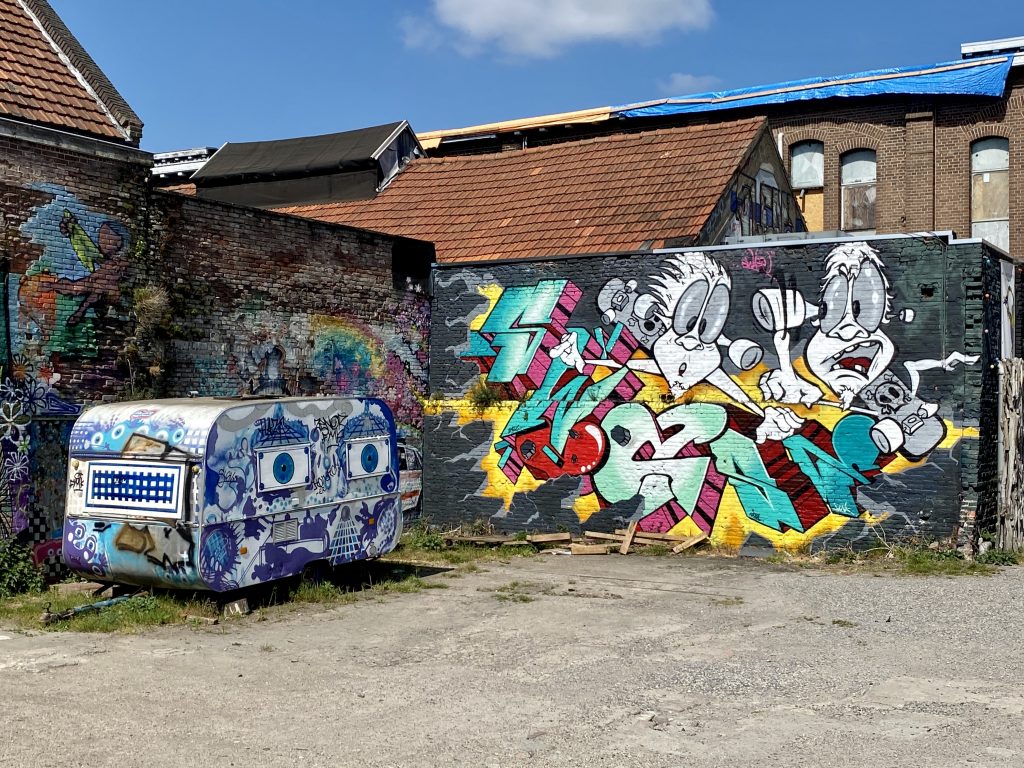 It's a short walk around Tramkade to discover the amazing street art here. As the cherry on top of the cake, artists have made impressive pieces on the huge silos by the water.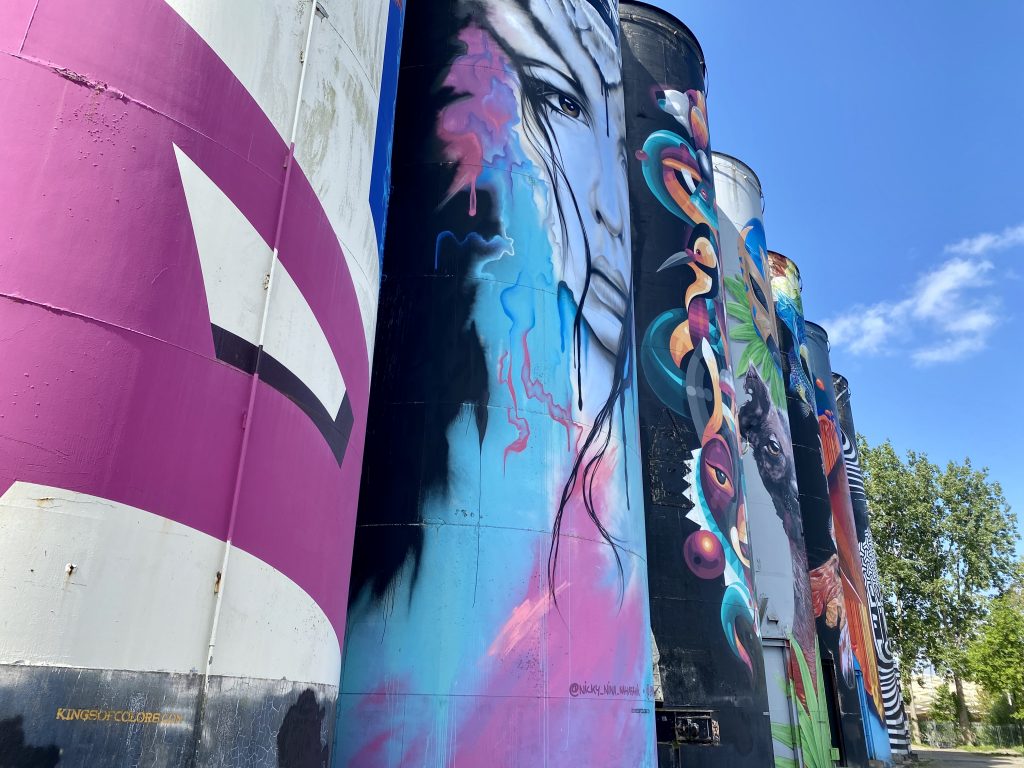 Walk towards the Havendijk and wander around the area here, you'll see these streets covered with more street art. Don't skip the Havendwarsstraat, WSC Skatepark and Bosschdijkstraat. The squat houses at Havendijk have been painted entirely on one side!
Tramkade hotspots
Tramkade in 's-Hertogenbosch is bursting from creative hotspots and most of them are IG-worthy. In the Kaaihallen used to be an animal feeding production and now have turned into a festival location. So keep an eye on festivals when visiting in Spring and Summer. Other cool hotspots at Tramkade are:
Barkade has awesome old school arcade games. I love these games, so I was thrilled when they opened. They also serve Asian comfort food and have a changing menu.
Espresso bar Da Silva is a restaurant and espresso bar with a Portuguese twist. Think of Piri Piri chicken, bacalhau (fish) and pastel de nata (that amazing custard goodie).
Van Aken is part of the Werkwarenhuis, a cultural hub with a pink interior. Van Aken works with pop-up chefs who serve delicious food at weekends.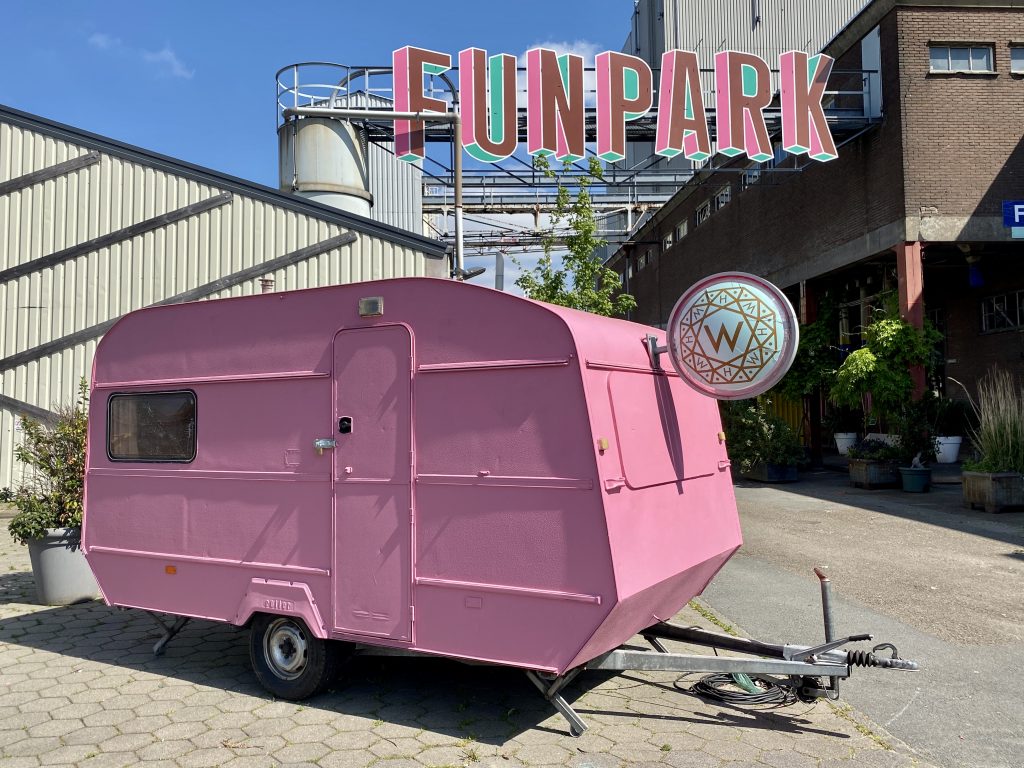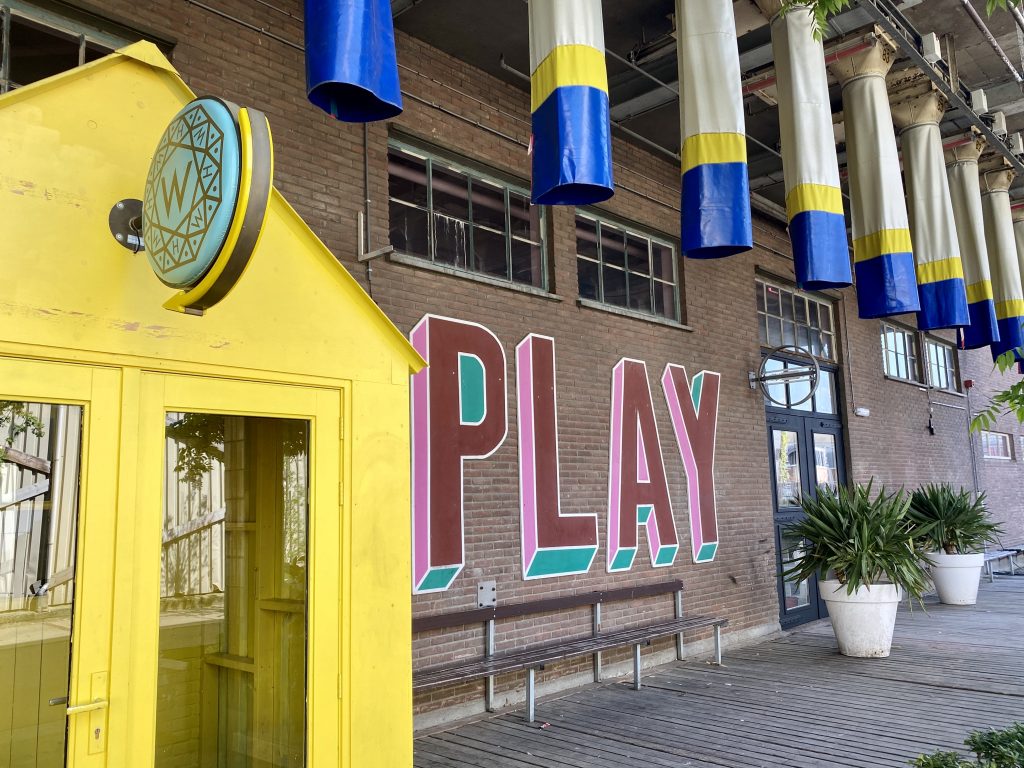 Bossche Brouwers is a local brewery where you not only can drink a local beer but also brew your own! They offer workshops at their cafe. Here's also a stage where there's sometimes live music, stand-up comedy and theatre.
De Bossche Kraan is a crane hotel which will open in 2020. It has only one room, but it's a room with a view! About 12 meters above the water, you can operate the crane yourself for a panorama view!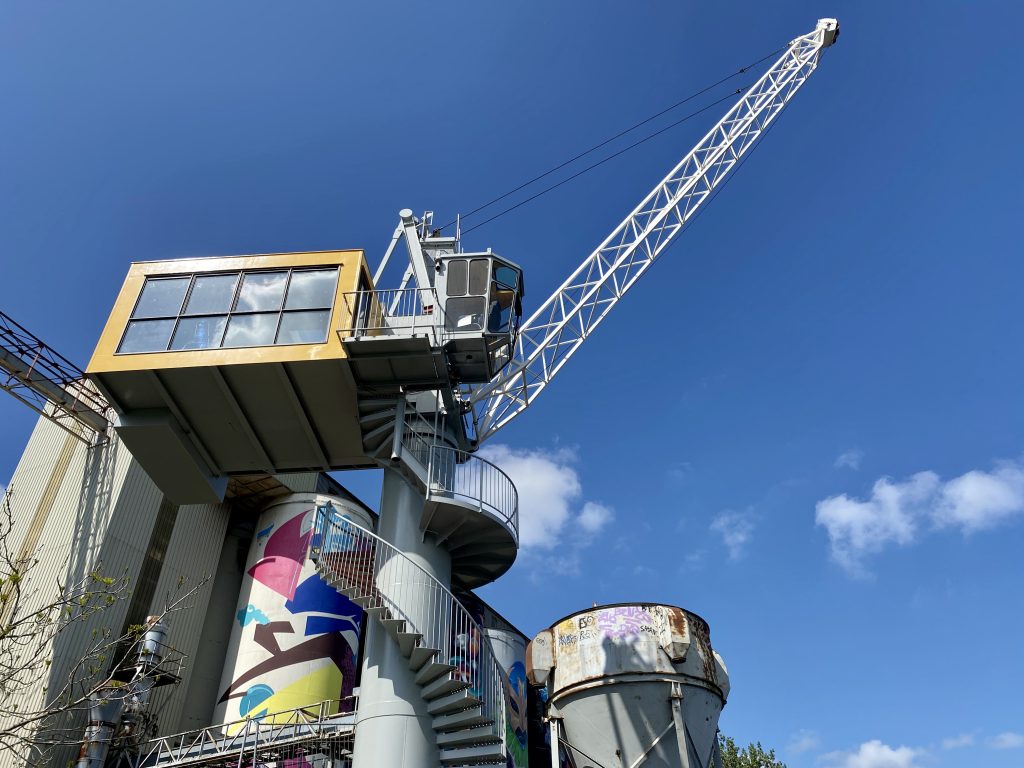 Other beautiful accommodations are B&B Achter de Kan and the Uylenhof Hotel. Do you need more reasons to visit 's-Hertogenbosch? Check out my other blog post!
♥ – Dani
Disclosure: This article contains affiliate links, so I can earn a commission and can keep doing what I'm doing. However, I'm supporting everything I write. You'll never pay extra using the links, you'll just help a girl out.
More travel & adventure inspiration:
facebook.com/cocodeewanderlust
pinterest.com/cocodeestyle
instagram.com/cocodeewanderlust
Follow my blog with Bloglovin
Pinterest pins