When exploring the Netherlands, make sure to visit 's-Hertogenbosch. This picturesque city in the south looks like it's featuring a fairytale. The city centre has crooked houses and cobblestone streets.
Fair enough, I'm biased because I have an apartment here. But if I hadn't I would still love to visit 's-Hertogenbosch just for the food, friendly people and once a year, Carnival.
Why you should visit 's-Hertogenbosch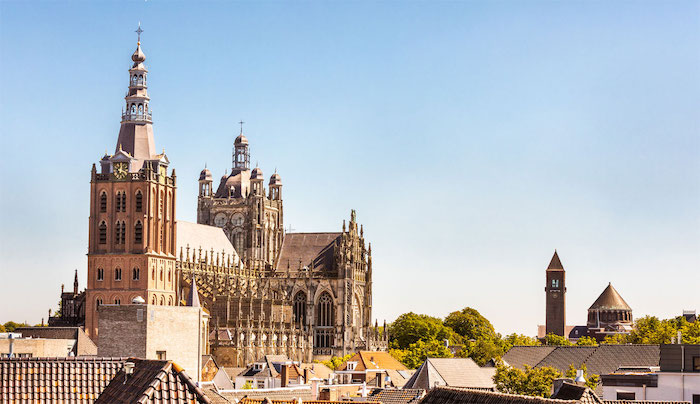 Sint Jan's Cathedral in 's-Hertogenbosch
Photo credits: Holland.com
This small city in the Netherlands is something else compared to Amsterdam and Rotterdam. 's-Hertogenbosch has a rich history and has a very pleasant atmosphere. You'll find that the locals are always willing to offer a helping hand, or even invite you to have a drink.
Check out the following 6 reasons why you should visit 's-Hertogenbosch:
1. Walhalla for food lovers
I've written blogs on Dutch food in general before. However, here in the south, we have a few more things to add to the list. Except for the mentioned sausage roll in the list below, everything is typical for the city 's-Hertogenbosch. The sausage roll is something well-known in the whole region. I think it's even available in the rest of the country, but it will never taste as good as here.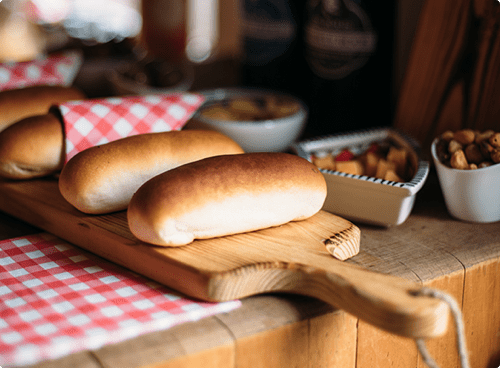 Brabantse worstenbrood
Photo credits: brabantse-worstenbroodjes.nl
6 typical delicious goods:
Bossche Bol
Number 1 on this list and an absolute must-try, is the Bossche Bol. A giant puff cake filled with whipped cream and covered in chocolate. The Jan de Groot bakery (near Central Station) is known for them. If you're lucky, there will be a small queue. Eat-in or take one to go.
Brabantse worstenbrood (sausage roll)
As mentioned, this one is familiar in the whole southern region (Brabant province). This meat sausage is covered in a blanket of white bread dough. It sounds simple, but so delicious! Make sure to get the one that actually says "Brabantse".
Kutbier
Yea… How to translate this one? Let me start by saying this is a beer brewed in 's-Hertogenbosch. Literal translation, it says cunt beer. But Dutch people use kut as a swearing word, when we make a mistake, when something is not right, and so on. We use it anytime, in any situation. The story behind the name goes as follows: A typical, kind of trashy looking, woman drives by on her equally trashy version of a scooter. And all the men yell: "Looking good there, kut!" Makes sense? No? Just go with it!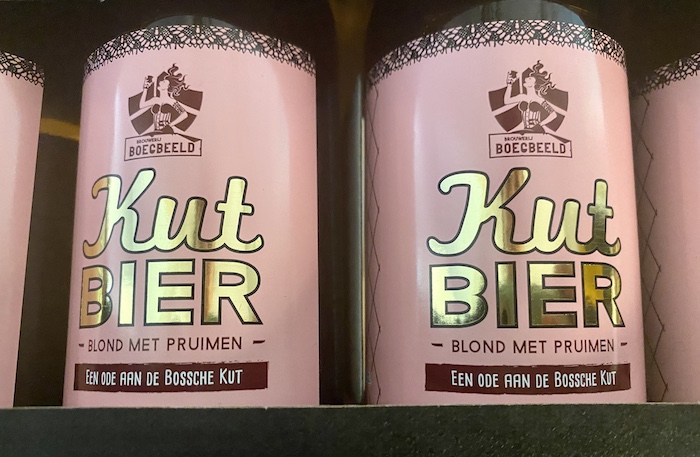 Bossche Koek
This is a typical cake prepared according to an ancient recipe with an assortment of spices. It looks the most like a type of gingerbread. Although I think saying that doesn't do it justice. It's available at the more traditional bakeries in the city.
Bossche Koekwaus
A cookie with a hole in the middle made with spices. Again, the closest thing is the gingerbread taste, but it actually tastes more like the mixture of spices we call speculaas. The Bossche Koekwaus originated by accident. Koekwaus is a word from the cities dialect meaning fool or someone who's a bit bonkers.
Bossche Kus
A favourite! This large bonbon has rich chocolate filling with a little bit of typical Dutch brandy (brandewijn) and covered with chocolate and hazelnuts. Also available at Jan de Groot bakery.
2. Shopping in boutiques and concept stores
Larger shopping chains were never able to last long in 's-Hertogenbosch. Instead, the city has many cute boutique and concept stores. The city has two main squares, but most shops you can find behind those squares, wandering around the small cobblestone streets.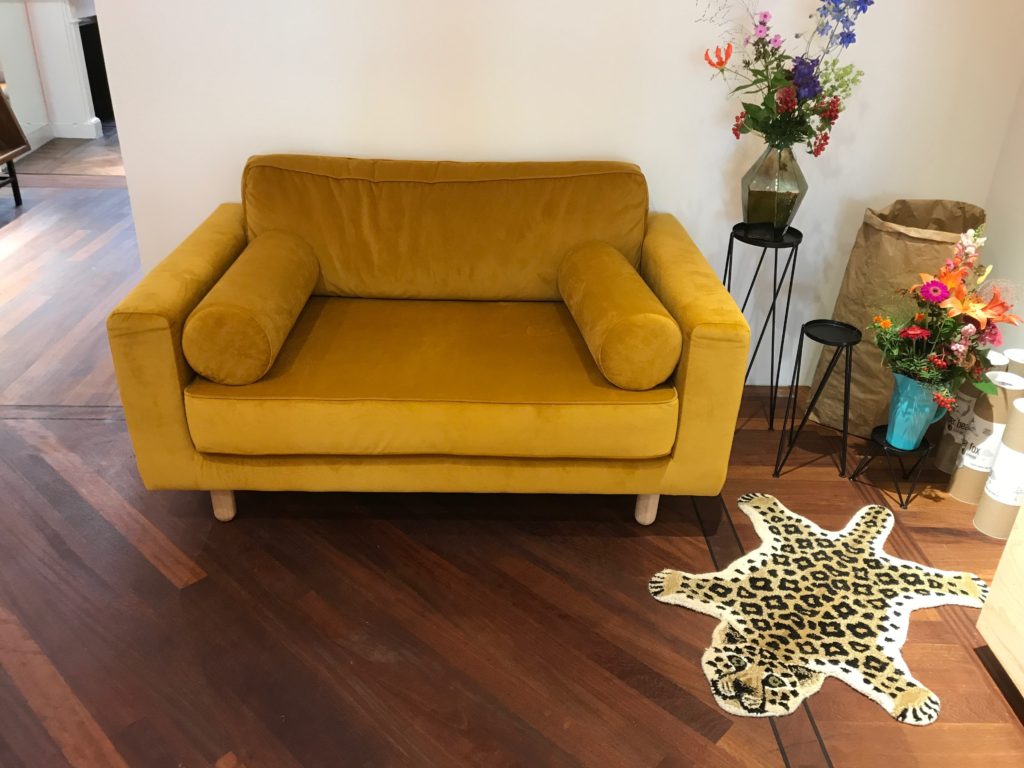 Koekwaus in 's-Hertogenbosch
A few of my favourites are:
3. Check out the street art
At first, 's-Hertogenbosch doesn't look like a city that has street art. But it is actually super easy to find. Close to Central Station is the area we call Tramkade. Artists created amazing artworks on the giant silos here.
If you walk from Tramkade towards the Havendijk and wander around the area here, you see these streets covered with cool street art. Don't skip the Havendwarsstraat, WSC Skatepark and Bosschdijkstraat. The squat houses at Havendijk are the cherry on the cake.
4. Friendly locals with strange accents
In general people are so nice in 's-Hertogenbosch. If you ask for direction, you get a few tips to visit as a friendly bonus. And don't look surprised is someone starts talking to you while seating on a terrace. You end up talking and drinking with strangers the rest of the day.
One day, I even saw a tourist accidentally spill a beer onto a local during an evening out. And the local would buy the tourist a new beer! Can you even imagine?!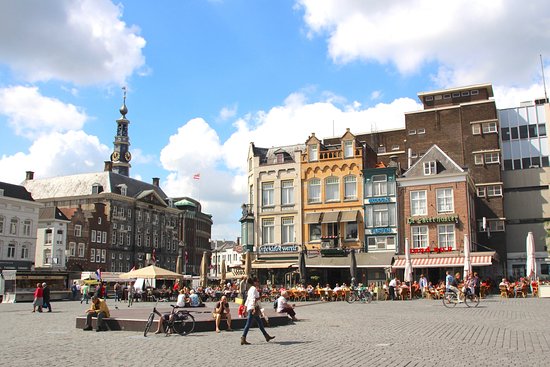 5. Music and art festivals
We love our music and art festivals! It's another reason for us to come together and eat and drink some more. If we could, we would do this every day.
When the festival season begins, traditionally from Easter until September/October, there is an event almost every week. Some of the following are only in 's-Hertogenbosch, others have the same events in other cities too. Visit 's-Hertogenbosch and join one of the following festivals:
Paaspop is a 3-day festival during Easter, not in 's-Hertogenbosch, but very closeby and therefore popular amongst locals.
Losjes kicks off with their day festival at Ascension Day with multiple stages and a mix of house, techno and more. They organise a few day festivals per year.
Gezellige Zaken is typical for one part of the city centre, the Uilenburg. A 3-day food event traditionally held during the weekend of Ascension Day.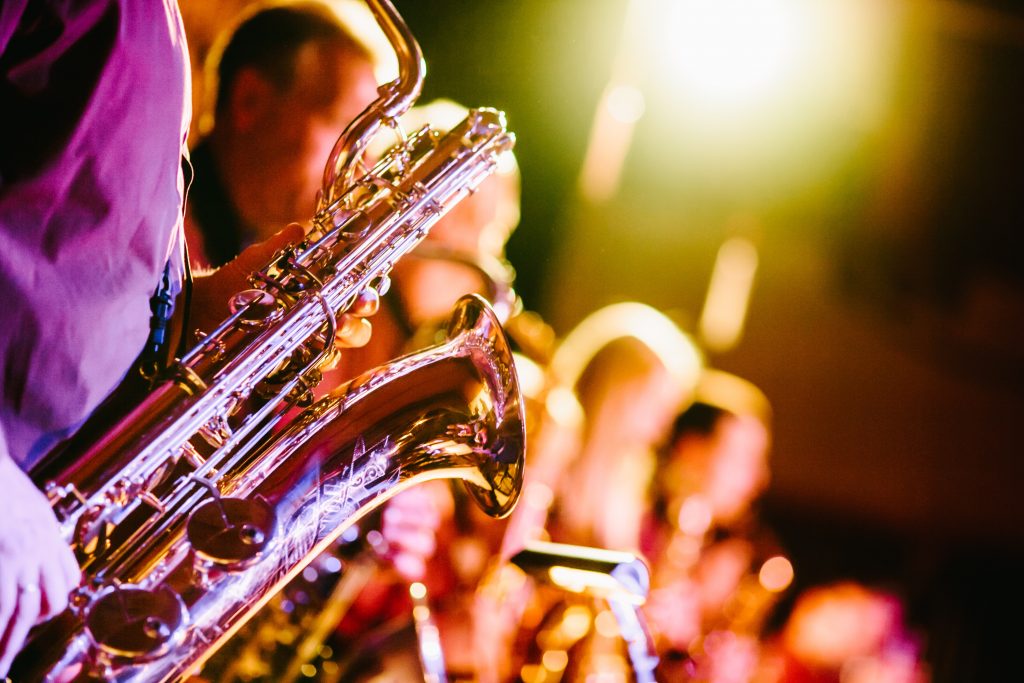 This is just a selection of what's going on every year and it's ever-changing. In case you think of paying a visit 's-Hertogenbosch, give me a shout, I can probably recommend a thing or two.
If you miss out on the festivals, pay a visit to the NoordBrabants Museum. This museum often has surprising expositions. I recently went to see the works of Van Gogh. Get your skip-the-line ticket here!
6. Traditional Carnival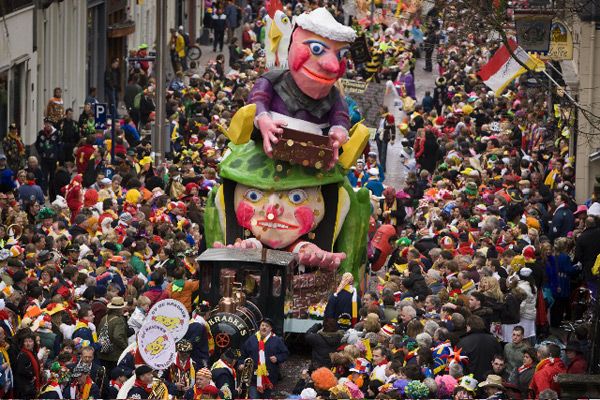 Well, this is something difficult to explain. Most of you are familiar with the carnivals in Rio or Venice, maybe even seen or read a little about the Dutch Carnival. It is nothing like any of those versions.
The normal Dutch Carnival, only celebrated in the south of the Netherlands below the rivers, is a celebration where everyone dresses up. You can choose to be a SWAT member, a banana or a cartoon figure. Everyone drinks loads of alcohol dancing to, well it looks a lot like Apres-Ski music.
Now, Carnival in 's-Hertogenbosch is different. We even make fun of those who come to our city dressed as a banana. So don't do that.
The thing is, in 's-Hertogenbosch we celebrate the peasant Carnival. Everyone will wear the same, showing equality. Even the mayor passes the key of the city to a Carnival delegate and becomes one with the rest.
Officially a 3-day event, but expanded to almost a week, all locals celebrate Carnival from dusk till dawn with beer and the typical Dutch brandy (brandewijn). When you want to celebrate this with us, please let me know in advance, because there are so many more things you should know. Otherwise, you'll not have the proper experience. That would be a shame.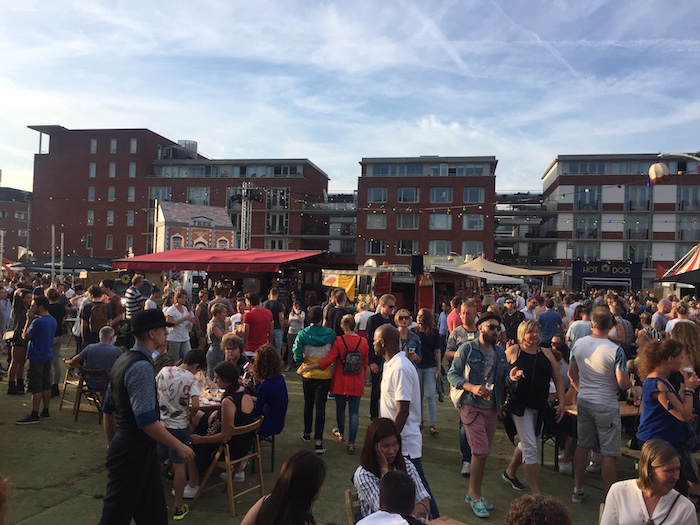 You've got a peek into a real Dutch experience in 's-Hertogenbosch. Do you want to know more local tips & tricks? Check out my local travel guide of the Netherlands!
♥ – Dani
Disclosure: This article contains affiliate links, so I can earn a commission and can keep doing what I'm doing. However, I'm supporting everything I write. You'll never pay extra using the links, you'll just help a girl out.
More travel & adventure inspiration:
facebook.com/cocodeewanderlust
pinterest.com/cocodeestyle
instagram.com/cocodeewanderlust
Follow my blog with Bloglovin
Pinterest Pins