The Netherlands: Travel guide of a local is written because I was playing a local tour guide for my foreign friends. When my friends visit the Netherlands, I am always happy to show them around. It is actually fun for me too, since I get to visit places I normally wouldn't go. So playing a tourist in the country I was born has led to a ton of information I want to share with you.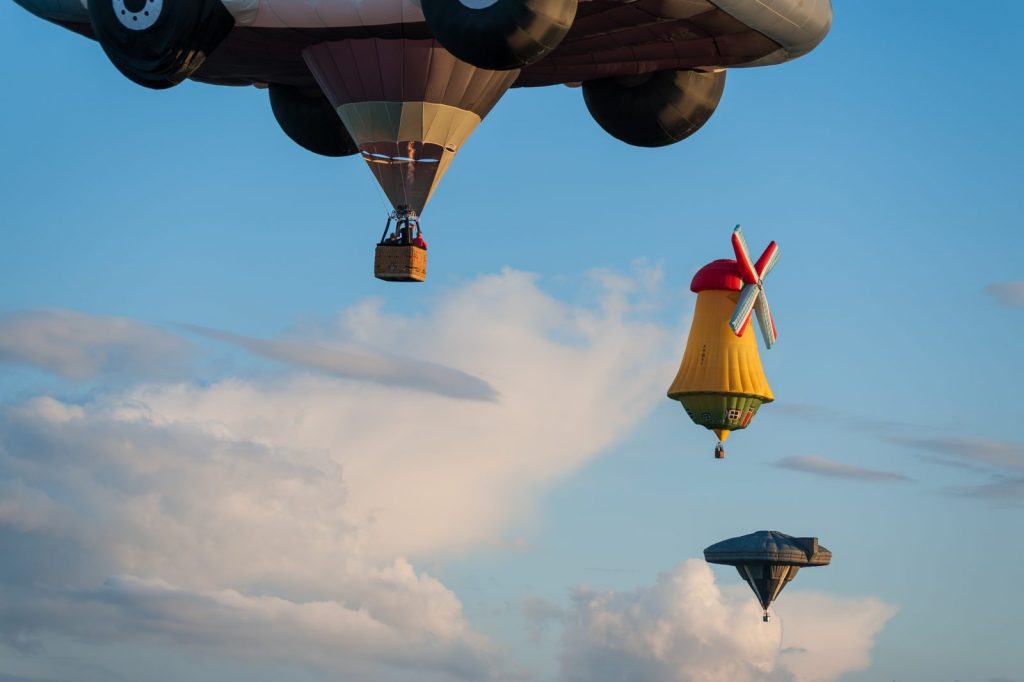 The Netherlands: Local travel guide
What will you find in this travel guide about the Netherlands:
Dutch cities you can't miss
Top attractions in the Netherlands
Unique places to visit
Food we love in the Netherlands
Best kept secrets
Practical information
Dutch cities you can't miss
Most people who visit the Netherlands will start in Amsterdam, our capital. With one of the largest airports in the world, it is super easy to fly into. The city also has a high-speed train connection with other major cities like Berlin, Paris and London. I'll share a few of my favourite places here. However, Amsterdam isn't the only city worth a visit. In the Netherlands travel guide, I'll show you a few more places that are amazing to wander around.
Rotterdam – Second largest city of the Netherlands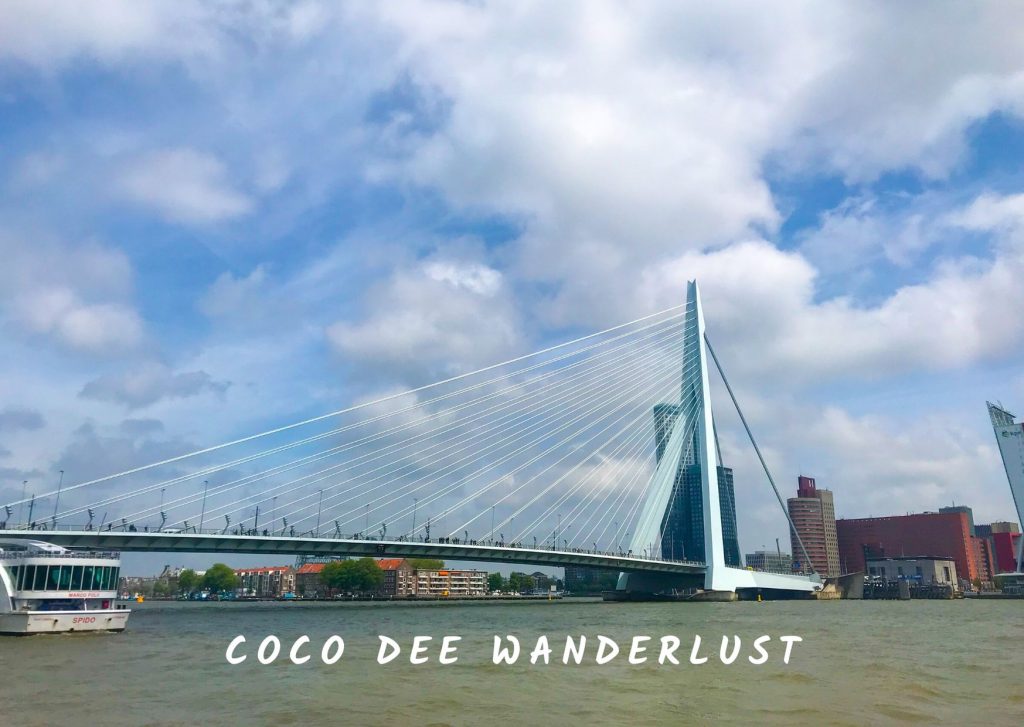 Rotterdam used to look a lot like Amsterdam, with traditional houses and streets. However, during World War II the city got destroyed by bombs. Almost everything got fade away. Now it has turned into a modern, trendy city with one of the largest ports in the world and where you can find lots of cool architecture. You can spend at least two days here, discovering the sights, eateries and museums. A few things not to miss:
Het Witte Huis (the white house) is one of the few buildings that survived the bombing during WWII. This was the first high rise building in Europe and it has a beautiful Art Noveau style.
Speaking of houses, in contrast to Het Witte Huis, the cube houses designed by Piet Blom have an eccentric look. The cubes are placed in strange angles. All houses have residents, except for one. Here you can see what the interior looks like.
Do a guided bike tour with a local to see all the main highlights.
You can even stay in a hostel that's housed in one of the cube houses! I've added it to my list of awesome hostels in Rotterdam.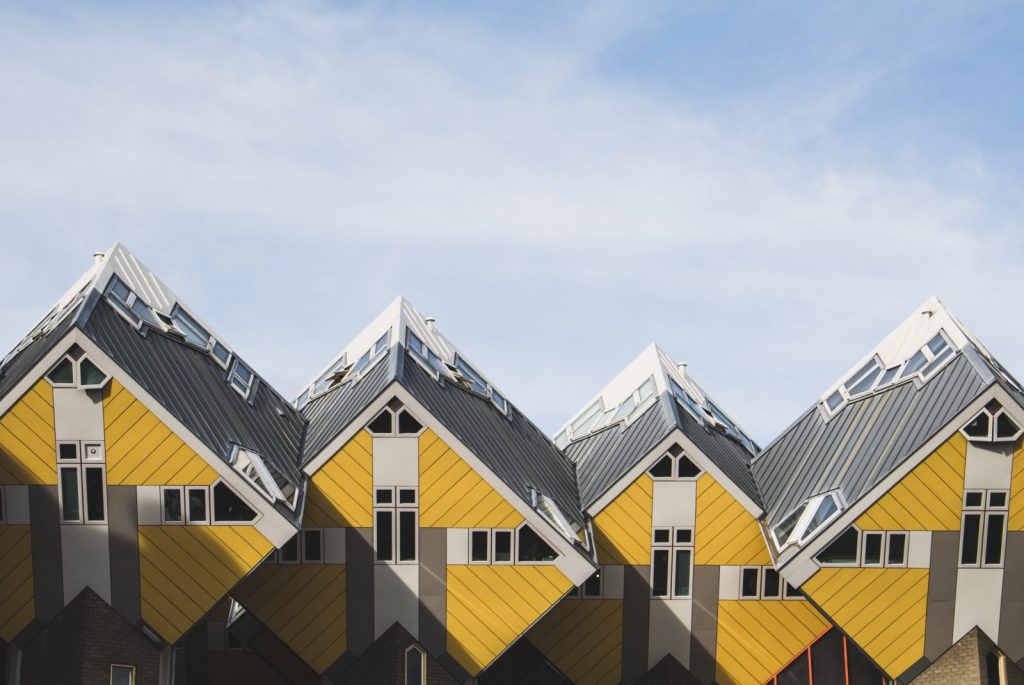 The Erasmus bridge is iconic for Rotterdam. It is also called the Swan, due to the shape, which resembles the neck of the swan. At one end of the bridge, you can take the boat for a boat tour to see the harbours and ports or to visit the famous windmills of Kinderdijk.
The fairly new Markthal (2009) serves as an office building and a market place. Again the architecture is iconic, but it is also a great place to sample food from the different bars, restaurants, stalls and shops.
Looking for a nice hotel in Rotterdam? Have a look at my favourite hotels here!
Utrecht – The city where I was born
Utrecht will always have my heart. This city is a mixture of historical sights and a cultural, trendy vibe. In this city, you can find historical traces that date back from the Middle Ages and Roman times. And it's only 25 minutes away from Amsterdam.
With a religious city centre, the Dom Tower is the most iconic landmarks of Utrecht. If you climb up the 465 steps you'll have spectacular views. On clear days you can even see as fas as Amsterdam and Rotterdam.
Like our capital, Utrecht has a network of canals. Take a boat tour, or hire a kayak or pedal boat.
For a more exciting way to discover Utrecht, I suggest a tour with DOMunder. With a torch, you'll explore the world underneath the city!
One of my favourite hotspots in Utrecht is Rum Club. This restaurant/bar has a tropical vibe. Here you can order small bites for the table and drink exciting cocktails.
Walk around the botanical gardens, one of the oldest university gardens in the Netherlands.
Amsterdam – Favourite hotspots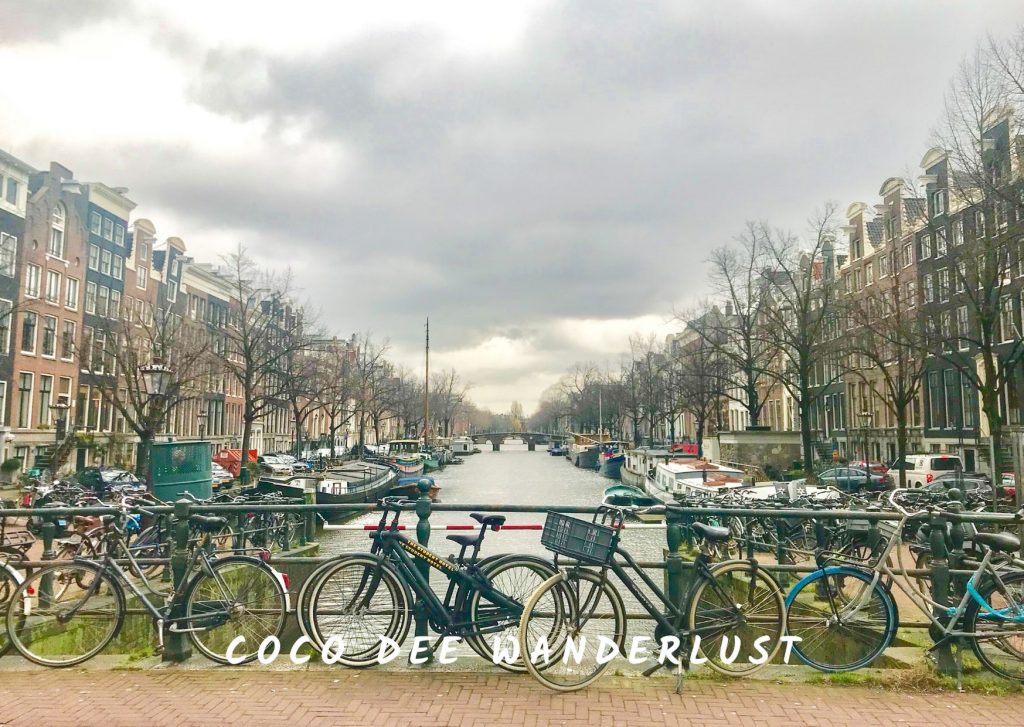 I probably don't need to tell you much about Amsterdam. Instead, I'll just tell you a few of my favourite hotspots:
The A'dam Lookout Swing is the highest swing in Europe with a panoramic view of Amsterdam. It is located in the North part of the city. You can easily hop on a ferry behind central station.
The coolest museum in Europe is the Moco Museum. Here you can find contemporary art, modern art en street art. Expect names as Banksy, Warhol and Haring.
Since 1886, the Oudemanhuispoort (Old Man's House Passage) is an old passage with stalls selling used prints, sheet music and books. The story goes that Vincent van Gogh found his inspiring Japanese prints here, that changed Western art. So they say…
Head over to Pllek to chill out at Amsterdam's city beach. Located near the NDSM wharf. Have a relaxing afternoon with your feet in the sand and panoramic views of the IJ.
More Dutch cities to visit
If you have more than a week in the Netherlands, don't stop with the three cities mentioned above. There is so much more to explore! Two of my personal favourites are Breda and Maastricht. Both of them are located in the South of the Netherlands. These cities have a beautiful and historical city centre. I recommend doing a little sightseeing here. For those of you who love shopping, you won't be disappointed here. But the best thing to do is to try out the many bars and restaurants. These cities thrive on hospitality and the locals will make you feel welcome.
I've made additions to the Netherlands travel guide, check out my blog post 5 beautiful small cities in the Netherlands for more.
Top attractions in the Netherlands
The Netherlands is known for the cheese and the wooden shoes. But also for the flowers and windmills. If you've seen the larger cities already, then have a look beyond:
Kinderdijk – Visit traditional windmills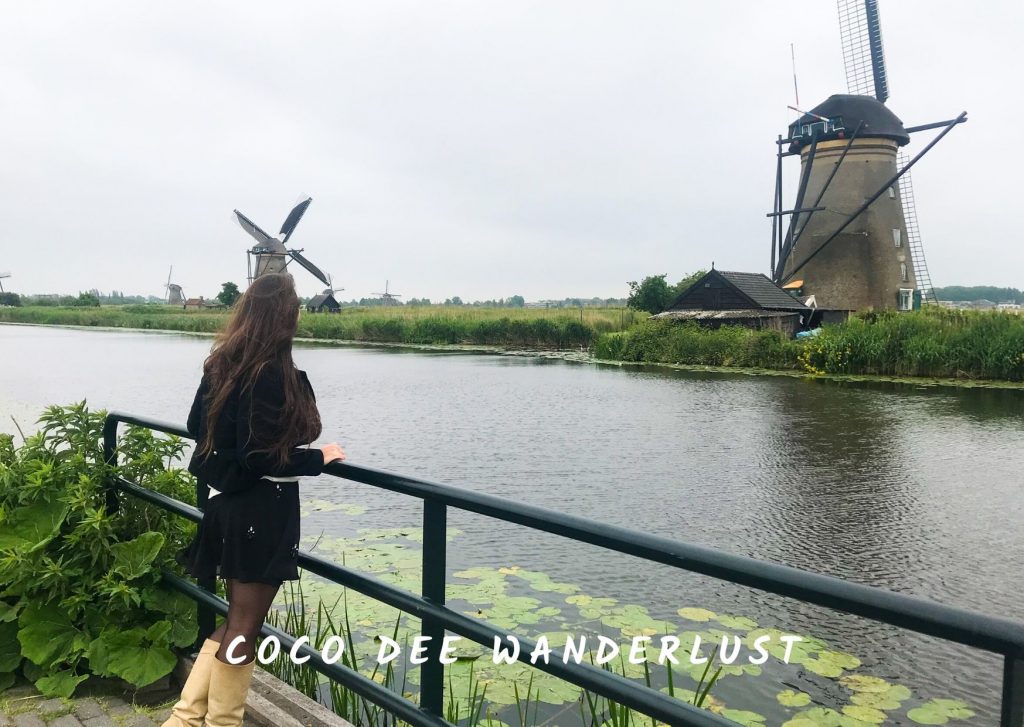 From Rotterdam, it is super easy to visit Kinderdijk. Just a boat ride starting at the Erasmus bridge to this small village known for its windmills. You can easily buy tickets online or before going onboard. Kinderdijk is part of the UNESCO World Heritage. The windmills are still turning and you can have a look inside. Do a tour with a guide or look for information online to learn more about the Dutch water-management and the legend of Kinderdijk.
Flower fields in Spring
Just a few weeks a year you can visit the famous flower fields of the Netherlands. It's always depending on the weather, but mostly the best time to visit is from the end of March until the beginning of May (forecasts can be found online before visiting).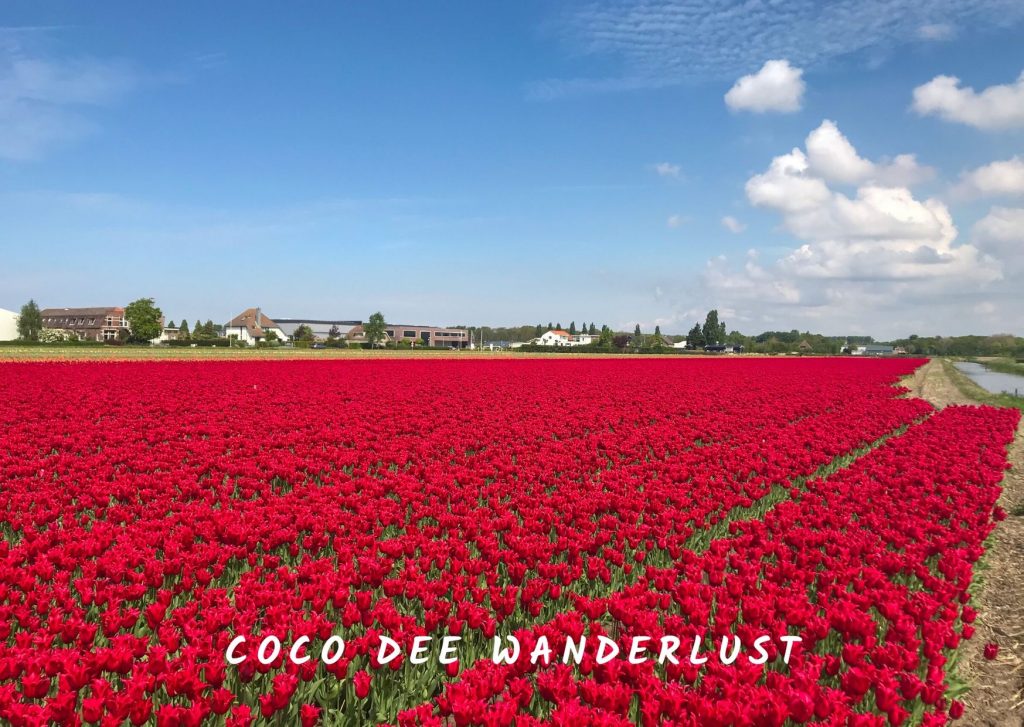 If you take the train from Haarlem to Leiden, you'll be treated to a route through the flower fields. Especially around Lisse, where most of the fields are located. I once rented bikes when my friend was visiting and cycled from Leiden to Lisse (50 minutes one way) through the fields. A nice way to explore in your own pace and to stop and take photos. Once you reach Lisse, you can visit Keukenhof. This 32-hectare flower garden with inspirational gardens, flower shows and other events.
King's Day
King's Day, formerly known as Queen's Day, is the celebration of our King's birthday on April 27. The whole country turns orange during festivities. We also celebrate the night before with parties. During the day it is a tradition for children to sell used items on the streets. Every city will burst with music, events and performances. Good to know: when Kingsday falls on a Sunday, it will be celebrated a day earlier.
Fun fact: Queen's Day was celebrated on April 30th, until 2013. King Willem-Alexander took over from 2014. Until today, every year we see tourists all dressed up in orange on April 30th, three days too late for the party… Never trust an old guide book.
Unique places to visit
In the Netherlands travel guide, I'll give you some more information about our hidden gems. Even though it is a small country, the exploring possibilities are endless.
Wildlife in the Netherlands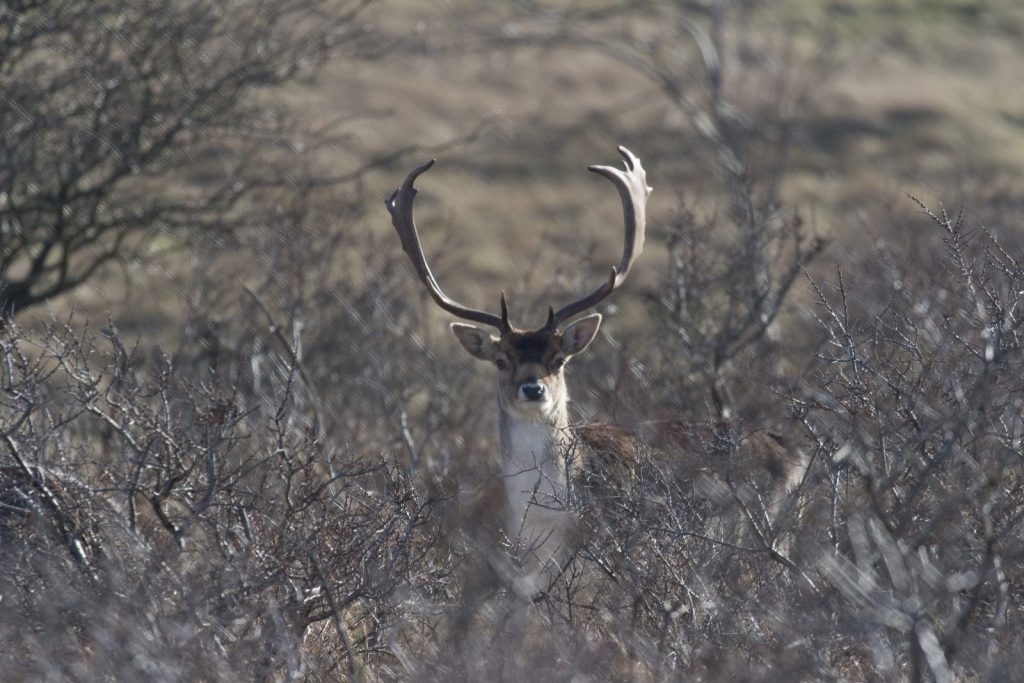 How about spotting Dutch wildlife? There are 20 national parks and it is possible to spot the Dutch Big Five: red deer, wild boar, roe deer, badger and fox. My favourite national park is De Hoge Veluwe where the landscape changes from forests to grass fields to dunes. Explore this park cycling or go on a safari with a forester (4-hour hike).
The famous Kröller-Müller museum is located in the park. This museum has a beautiful sculpture garden and holds the second-largest Van Gogh collection in the world. Get your museum tickets here!
Go island hopping
Hardly mentioned, but worth a visit for sure: the Dutch Wadden islands. North of the Netherlands, located in the North Sea, we have 8 Dutch islands of which 5 are populated. The most popular (and largest) is Texel, but they're all fun. Enjoy the beaches, go surfing, spot seals or walk from the mainland to one of the islands when the tide is low.
Take me to the beach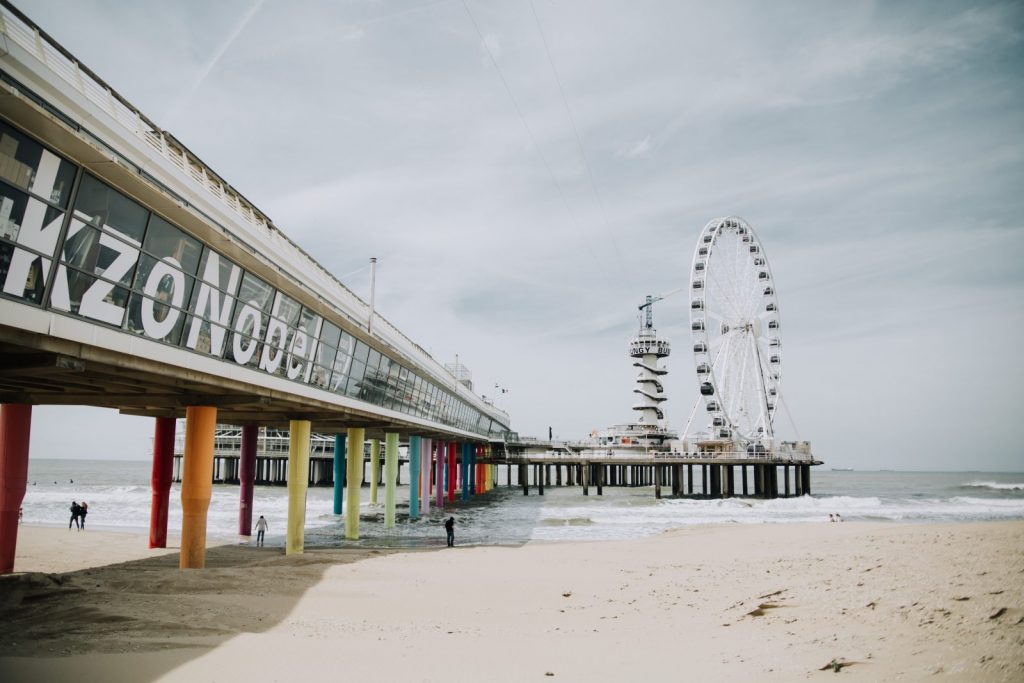 Enjoy unbeatable views from a Ferris wheel (see above).
You can get your tickets here.
Speaking of beaches, one of my favourite things to do this take a trip to the beach. Whether it is to walk along the shore, go surfing or sunbath on a hot Summer day. In Scheveningen, you can bungee jump, go to Bloemendaal aan Zee for a lounge day and visit Cadzand for the fine seafood.
For more offbeat places in the countryside of the Netherlands, check out this article!
Food we love in the Netherlands
To really immerse in the Dutch culture, don't skip our weird food habits. In the Netherlands, we are an absolute fan of street food, farmer's markets and eating out. New bars and restaurants are popping up everywhere. Street vendors (often fried fish and chips with fried snacks) are at every corner and every city has its own market.
During the Summer period, there will be a food festival every week. Check out the tourist information website of a specific city for an up to date calendar.
Say cheese!
The Netherlands is known for the cheese. If you get the chance, visit the traditional cheese market in Alkmaar (only the Summer period, between 10:00 and 13:00) or the cheese market in Gouda (only the Summer period, between 10:00 and 12:30).
Practical information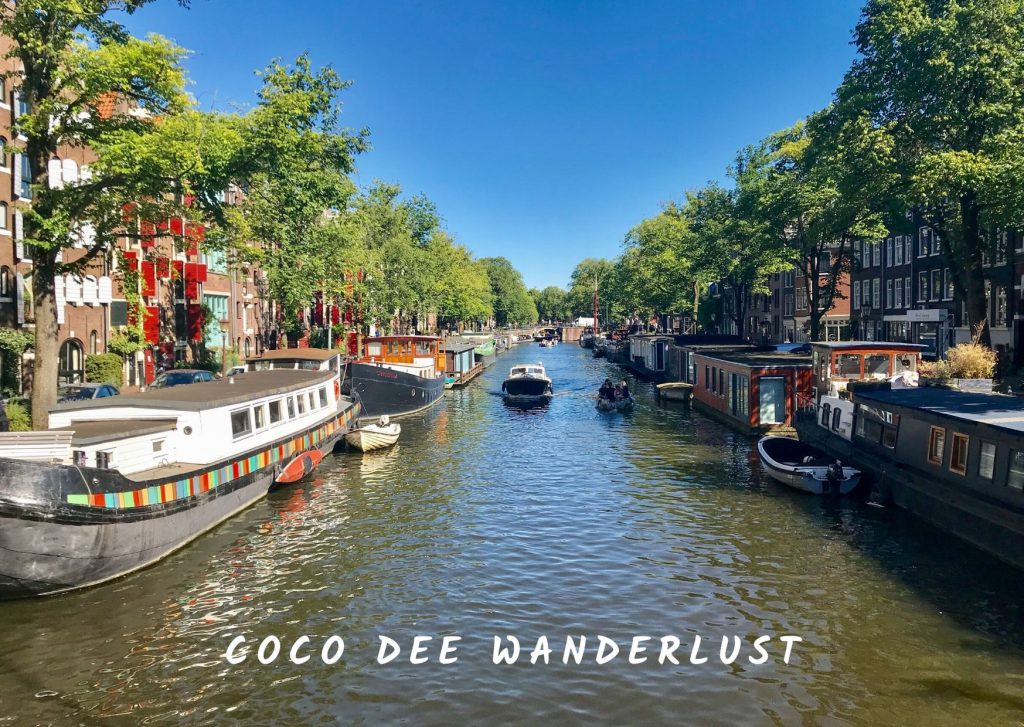 Best time to visit
The best time to visit the Netherlands is really depending on your preferences. I would avoid Wintertime, but then again the chance to ice skate on the canals of Amsterdam is a unique experience. During Spring you can visit the tulip fields and experience King's Day. In Summer you'll most likely avoid the rain. And Autumn is a wonderful time for the outdoors when everything colours yellow and orange.
How to get around
If you mostly stay within the city rent a bike (careful in Amsterdam please) or use public transport. Especially in Amsterdam, there are frequent buses, trams and metros. Also, Uber is available in Amsterdam. Between cities, I suggest to rent a car or take the train. The train is an easy way to get around and tickets are available at every station. Planning to use multiple sources of public transportation? Then purchase an ov-chip card and charge this with money. Get an anonymous one at one of the train stations.
Do you need help finding cheap flights or train tickets? Drop me a message and I'll help you out. For nice places to stay check out the Dutch hostels and boutique hotels. These are fairly cheap and have a trendy look and vibe.
♥ – Dani
Have you got questions or additions to this post? Please let me know!
facebook.com/cocodeewanderlust
pinterest.com/cocodeestyle
instagram.com/cocodeewanderlust
Follow my blog with Bloglovin
Pinterest Pins