Ever since the first time I went to Paris, I am in love with the city. I know, it's a cliché, but I can't help myself. Maybe, it is because the first time, I was with my family and I have a vivid memory of my dad and me on a boat on the Seine. It was during the evening and Paris was lit up. The little girl I was back then, was fascinated by all the lights. Here are a few of my Paris favourites:
Hee Loverboy
So, me and my Paris-love. It's deep and it's real. I try to go back to Paris every year, and I'm not always succeeding. But when I do succeed, I'm the happiest girl on earth. I romanticize the place, I know that. I just love the food, the architecture and the fashion. I'm not particularly fond of Parisiens, but I like their style.
My favourite neighbourhood is Marais, I always try to arrange an accommodation in that area. Marais is lively and filled with lovely places to eat and drink. Even in Winter, the terraces are out and people are sitting outside underneath a heater. The place makes me think of home. A breakfast or lunch at Little Café Paris (62 Rue du Roi de Sicile) is very recommendable! The prices are very acceptable and the food is lovely!
Don't Shout 'Schoolbus' At Me!
Another one of my Paris favourites is Rue Mouffetard in the area Quartier Latin. I never ever skip this street. During the morning and afternoon, there is a market in this small street with the most amazing cheeses and confit de canard! Once, when I was there a few years ago, the boy of the cheese shop could tell me one Dutch word: 'schoolbus'. In the next following minutes, when I purchased a piece of Comté cheese, he kept shouting 'SCHOOLBUS', 'SCHOOLBUS'. I couldn't stop laughing, not only because of the boy but also because some Dutch person thought of teaching him this single Dutch word.
Let's Get Something To Eat
La Salle à Manger (138 Rue Mouffetard) is located on the same street and offers a great breakfast and lunch. I went for something in between and ordered a full brunch with different pieces of bread, confiture, fresh fruit, juice and coffee.
In the evening, I have a favourite place just around the corner of Rue Mouffetard. Le Bar de Fer (7 Rue de Pot de Fer) is the perfect wine bar with live music and a great steak tartare and all kinds of charcuterie on the menu.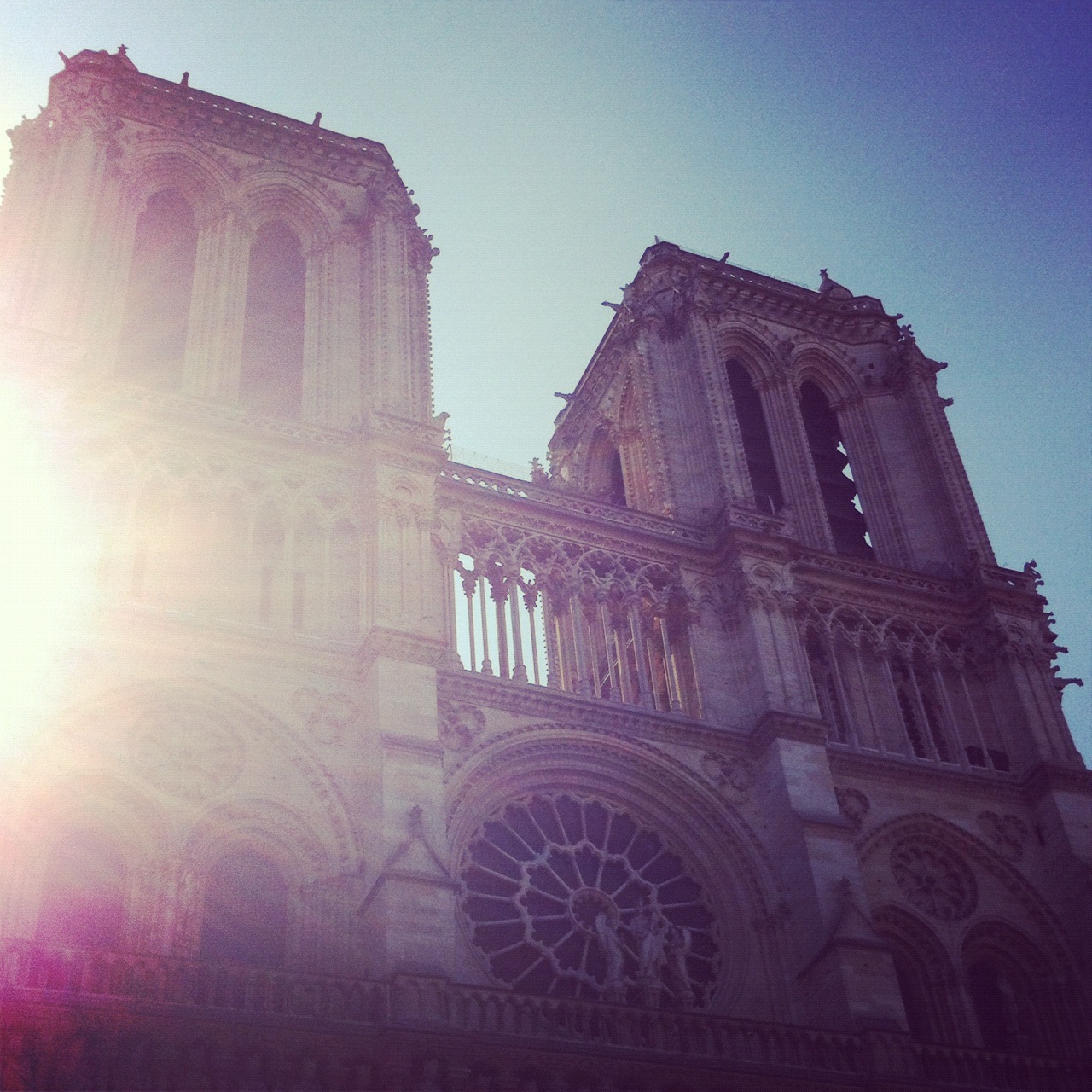 Really, I have a long list of favourites in Paris and somehow they all have something to do with food. I wonder if there's a connection… I'll tell you a last one, my all-time favourite! I mean, I'm in love with the place! There is a tiny bar at 3 Carrefour de l'Odeon named L'Avant Comptoir. If you first see the place, you won't notice the area behind the curtain. It just looks like a small take away. But, behind that curtain, you'll find a very small bar without seats and uncountable bottles of wine behind the counter. The guy behind the bar starts talking to you and before you know it you have a glass of wine in front of you. He has no trouble with opening every bottle of wine he has behind his bar.
The menu of l'Avant Comptoir is hanging above you. The entire ceiling is filled with cards describing one of their dishes. The dishes are small, but trust me, you want that, so you can taste more! Once, I tasted a double macaron made of asparagus filled with foie gras and lemon syrup. OMG! If they ever have that again, someone should call me!
I have much more to tell about Paris, about the summers in Jardin des Tuileries, the time we jumped into a car and drove to see the finish of the Tour de France and the time we had a crazy weekend with some Kenzo-models. More of that later…
What are your favourites in this beautiful city?
♥
---
Shall we keep in touch? Let's inspire each other. I'd like to know more about your adventures!
facebook.com/cocodeewanderlust
instagram.com/cocodeewanderlust