Hotspots in Amsterdam aren't hard to find, even if you're not from here. I've put together a small list with favourite restaurants and shops in Amsterdam.
Hotspots in Amsterdam: My favourites hangouts
There are lot of cool restaurants, bars and other hangouts. The ones below are always mentioned at least once when I meet up with friends in Amsterdam.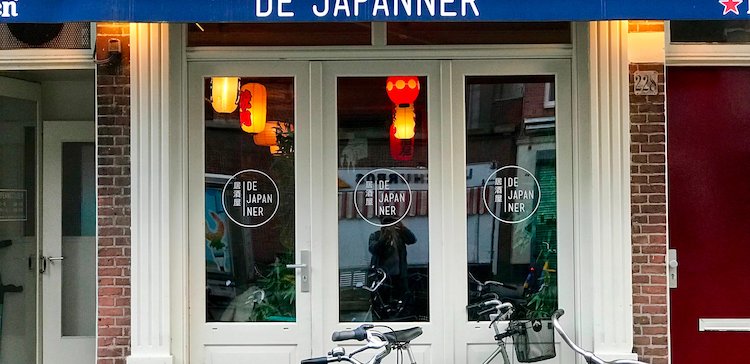 De Japanner
This Japanese place is at the famous Albert Cuyp market (they have another venue in Amsterdam West). A friend of mine took me once and I've been hooked ever since. De Japanner small and always busy. But it's worth the delicious Japanese food and drinks!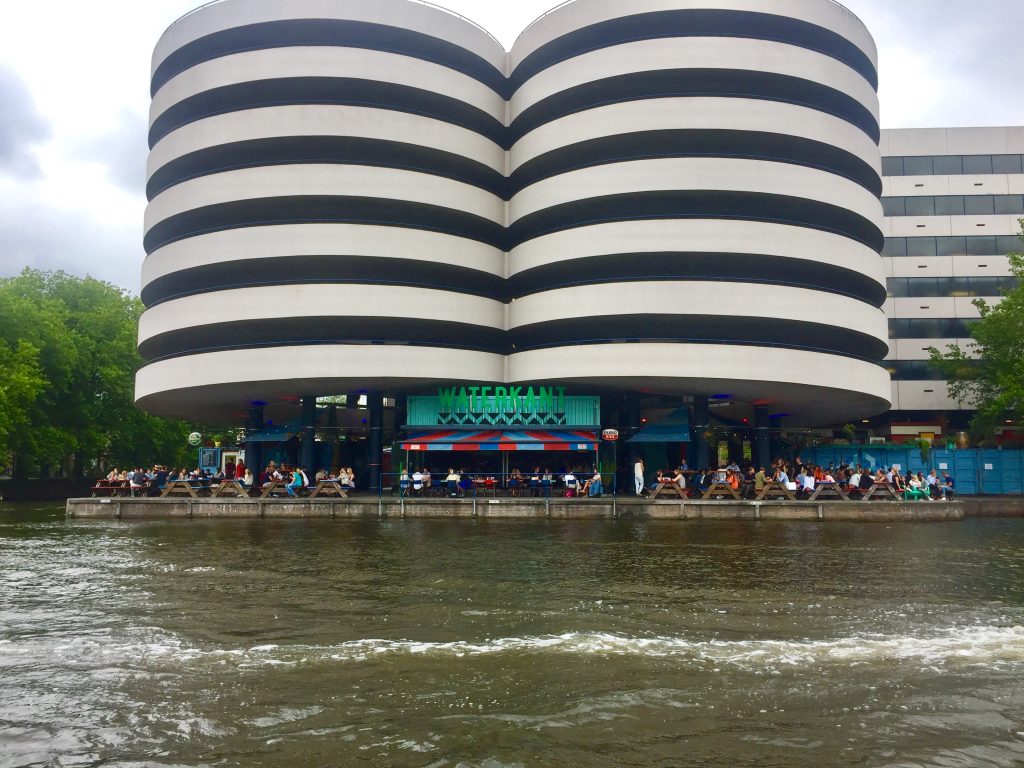 Waterkant
I think of all places, I come here most often. Waterkant is a tropical, Suriname oriented place at the Amsterdam waterside. Along the canal, you can eat, drink, dance and sunbathe. I even see people swim here from time to time, but I really do not recommend that!
Hang out outside and order Birris (beer) and traditional Suriname dishes instead.
Dirty Chicken Club
A friend and former colleague found this gem in the red light district. This area is not one of my favourite places. Too many tourists and too much smoke. However, the Dirty Chicken Club is awesome.
The interior consists of booths and lots of grafitti. There's also a long high table directly connected with the kitchen. Here you order the chicken with a beer can up his ass.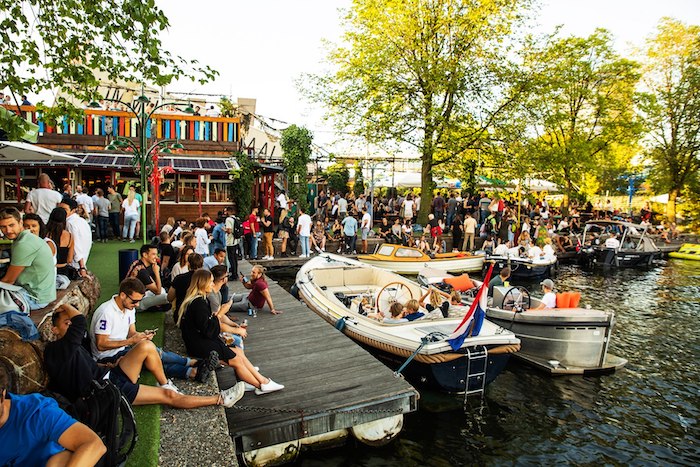 Hanneke's Boom
Hanneke's Boom may have one of the nicest hangouts outside in Amsterdam. They have a large terrace and they've recently started with a pizza drive-in, uhh float-in. When sailing the Amsterdam canals, you can stop here and order take out.
Sticky Fingers
For coffee and sweets you go the Sticky Fingers. Stay in or take away, but make sure to order the sticky cake and a coffee!
New King
I've never had proper Chinese food in the Netherlands until I ate at New King. First recommended by another friend and former colleague (who swears by it), this is where you get the real Chinese food. Not the greasy, tasteless, European version of it.
Definetely try the Sui Kau dumplings, but I also love the salt & pepper shrimps, crispy pork and eggplant with tofu.
Hotspots in Amsterdam: My favourites shops
Who has met me, knows that I don't like shopping that much. But I can appreciate certain stores and I have a thing for vintage. So here we go, my favourite shops in Amsterdam:
Polarberry
I'm just going to start off with a shop for food. Duh. Find fresh fruits, chocolate, cakes and other sweets here at Polarberry. You might have seen them on Instagram already with their famous unicorn cakesicles and chocolate bars. Love it!
De Drie Graefjes
Another sweet tooth Walhalla is De Drie Graefjes. A place for breakfast and lunch, but foremost a bakery. Their carrot cake is to die for!
Laura Dols
I've mentioned the love for vintage already, well, this store is one of the vintage gems. Laura Dols is located in the famous 9 streets (wolvenstraat). The store mostly has clothes from the '50s.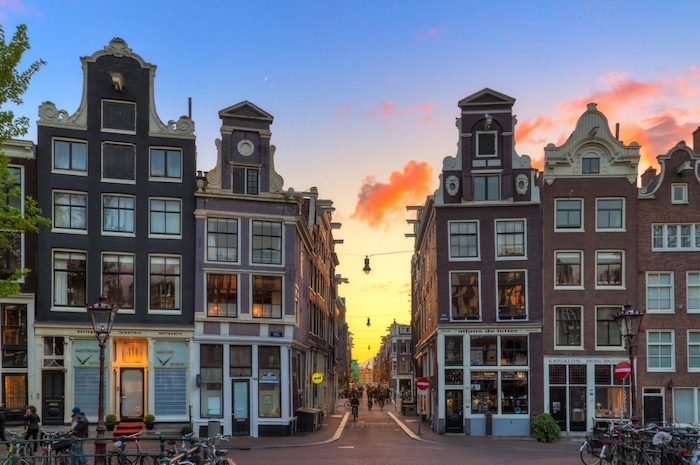 Episode
Another favourite vintage store is Episode. It has multiple venues, but one of them is in the Berenstraat, also in the 9 streets. I never skip this shop when I'm in the neighbourhood.
Zipper
Ok, last vintage store for this blog post. Zipper has an extensive '50s, '60s, '70s & '80s collection. It's hard to leave here without buying something. Be warned.
Van Wijck
Wijck has a beautiful collection of posters and cards. On them are maps of Amsterdam or from specific areas. Nice as a souvenir or as a present.
All the Luck in the World
For jewellery and interior items I go to All the Luck in the World. They have three stores in Amsterdam with the most beautiful vintage interior collections.
If you've ever been in Amsterdam, you've seen countless cool shops and nice hangouts. Please share me yours!
♥ – Dani
More travel & adventure inspiration:
facebook.com/cocodeewanderlust
pinterest.com/cocodeestyle
instagram.com/cocodeewanderlust
Follow my blog with Bloglovin