You know it's kind of strange to find yourself on a plane to Helsinki, and you find out about that just a few hours before departure. Sounds ridiculous? Maybe so. To me, this is everyday work. I'll explain, however, this time it is me who needs to survive Helsinki without a guidebook.
How To Survive Helsinki Without a Guidebook
I work for a travel agency that offers surprise trips. You choose your travel preferences and what fits your budget. We'll send you to the right airport with everything you need. Here you can scratch your srprs.card which reveals your destination unknown. Sounds awesome right?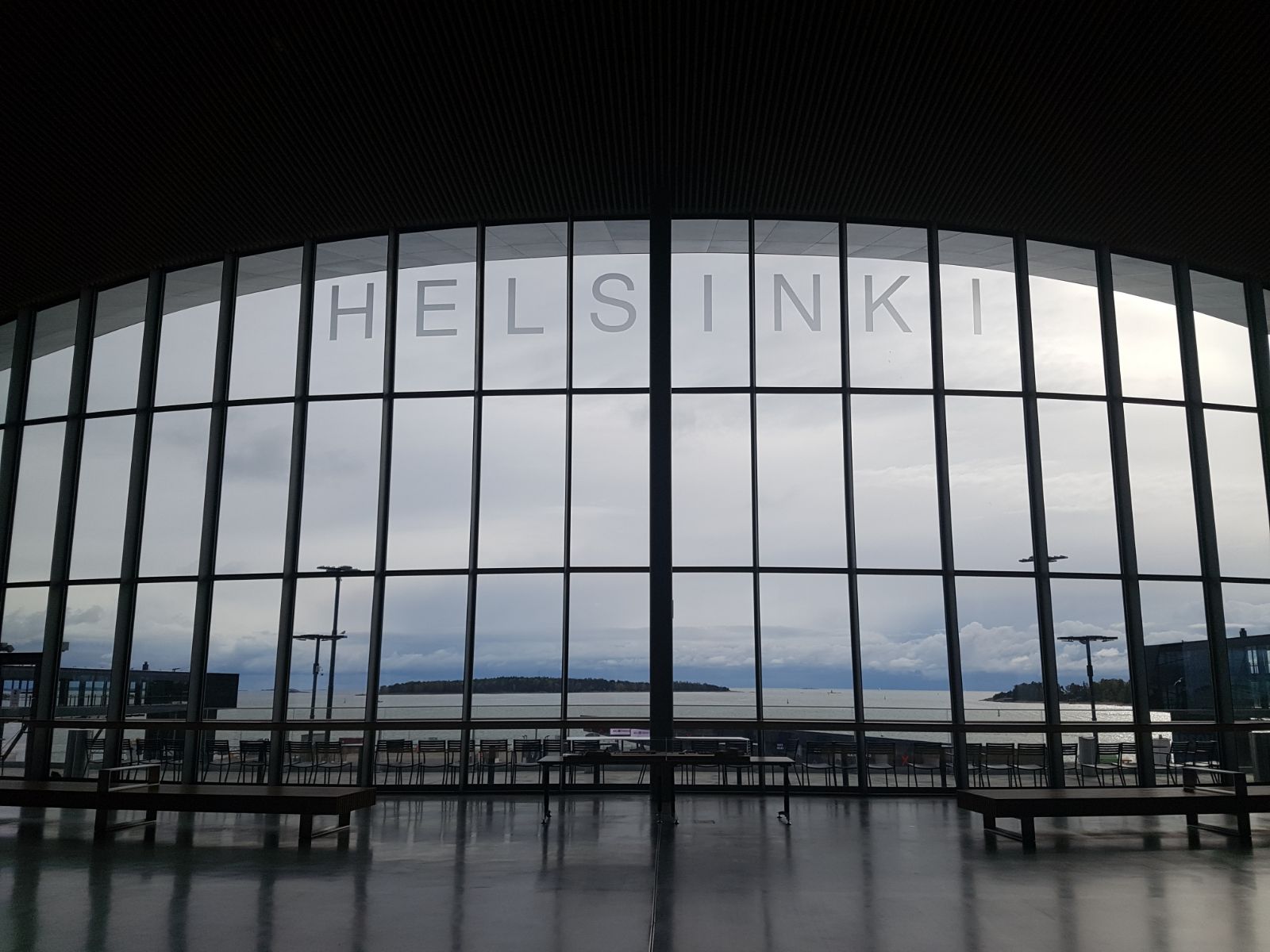 No Reason For Panic. Here's What We Did:
First up: Food. With no idea where to go and where we were in the city, you can do 2 things. You can walk around like a headless chicken and an empty stomach. Or you can be smart. Without a lot of effort, we found an amazing lunch spot on Instagram. With the location-based feature and using the right hashtags, we ended up in a spacious, trendy looking place with great salads and sweets.
Google Maps is now your best friend. Not many people know about the cool possibilities of Google Maps. You can, for example, search for waterfalls and Google will show you every one of them in your area. Helsinki without a guidebook is easy!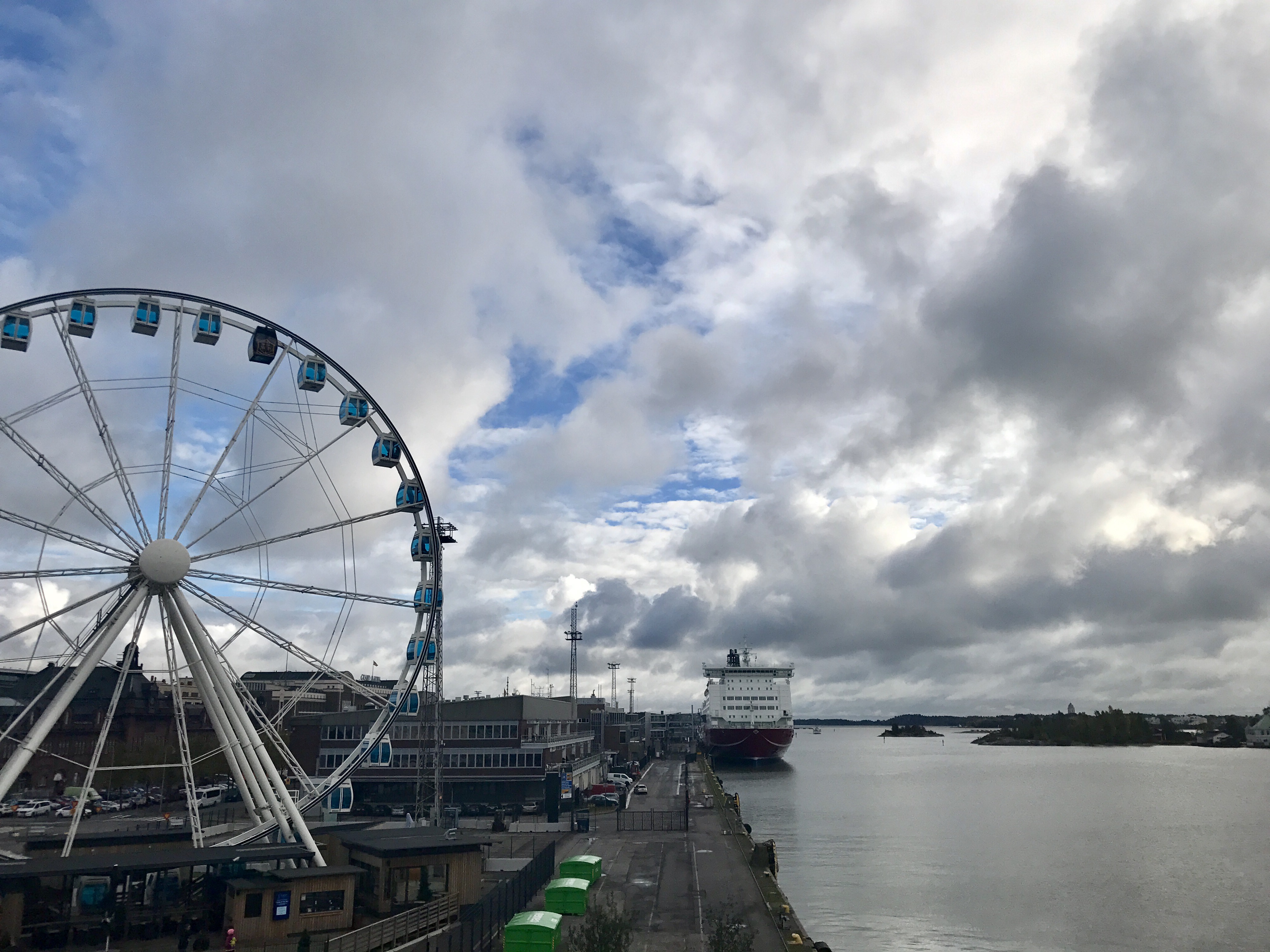 Like a local. The absolute best way to get anywhere is to ask around. Ask the people you meet at the hotel or hostel. Ask the cool looking dude where you have lunch. And ask for the secret hotspots no one knows about!
Wander around. I have two sidenotes with this one. I recommend this to the more experienced traveller (read: knows how a city works) and don't do this on an empty stomach. You'll get cranky. Personally, I love doing this. Just walk and see where you end up. It might get you nowhere. It might get you to amazing places. Keep in mind, in the first scenario, that this is what it is. You probably won't see everything there is to see. On the other hand, you'll have no stress of being in time to see the next sightseeing attraction.
Awesome Activities To Do in Helsinki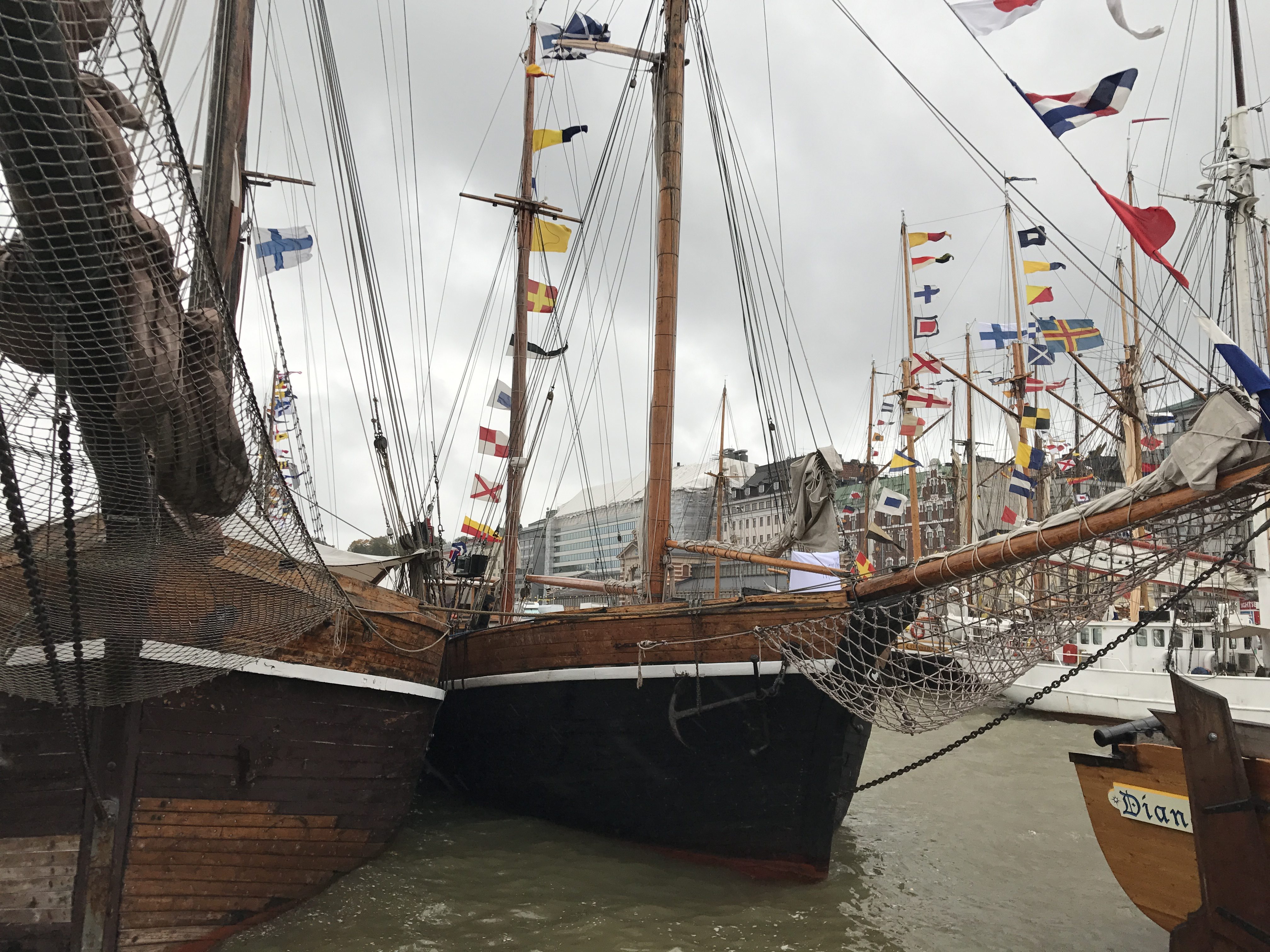 1. Find Your Way to One of the Harbours
Helsinki is surrounded by water, so there must be a harbour somewhere. And where's a harbour, there's activity. The Helsinki harbours are extremely important for the city since they're the key to trading, fishing and tourism. Look at those pretty boats.
2. Farmers Market at the Harbour
As we walked towards the water, we stumbled upon this outdoor farmers market. Locals sell their souvenirs, veggies and freshly caught fish here. There's even a lady selling fish from inside her boat! I noticed some of the older people don't speak English and you have to explain with hand gestures what you want.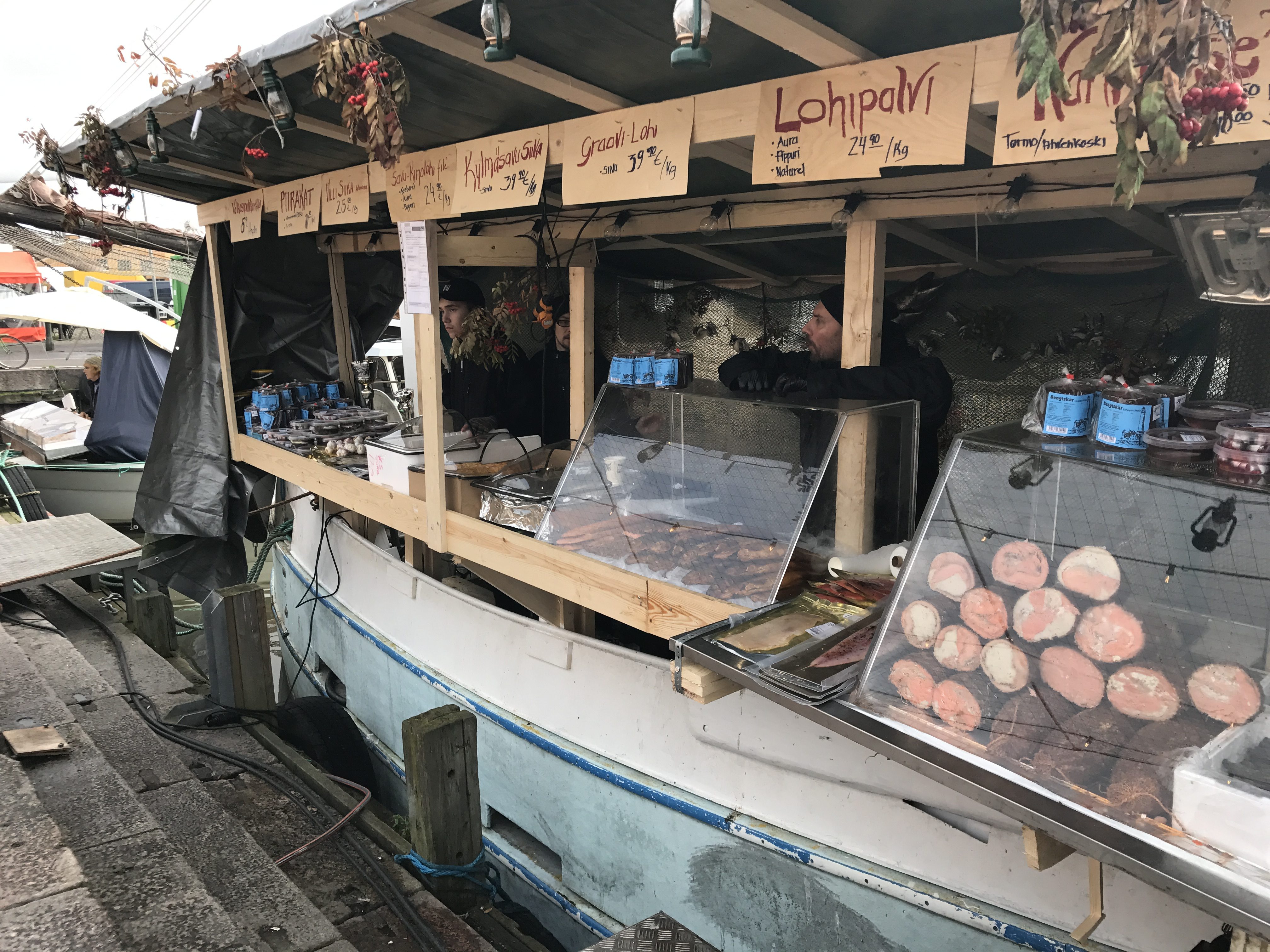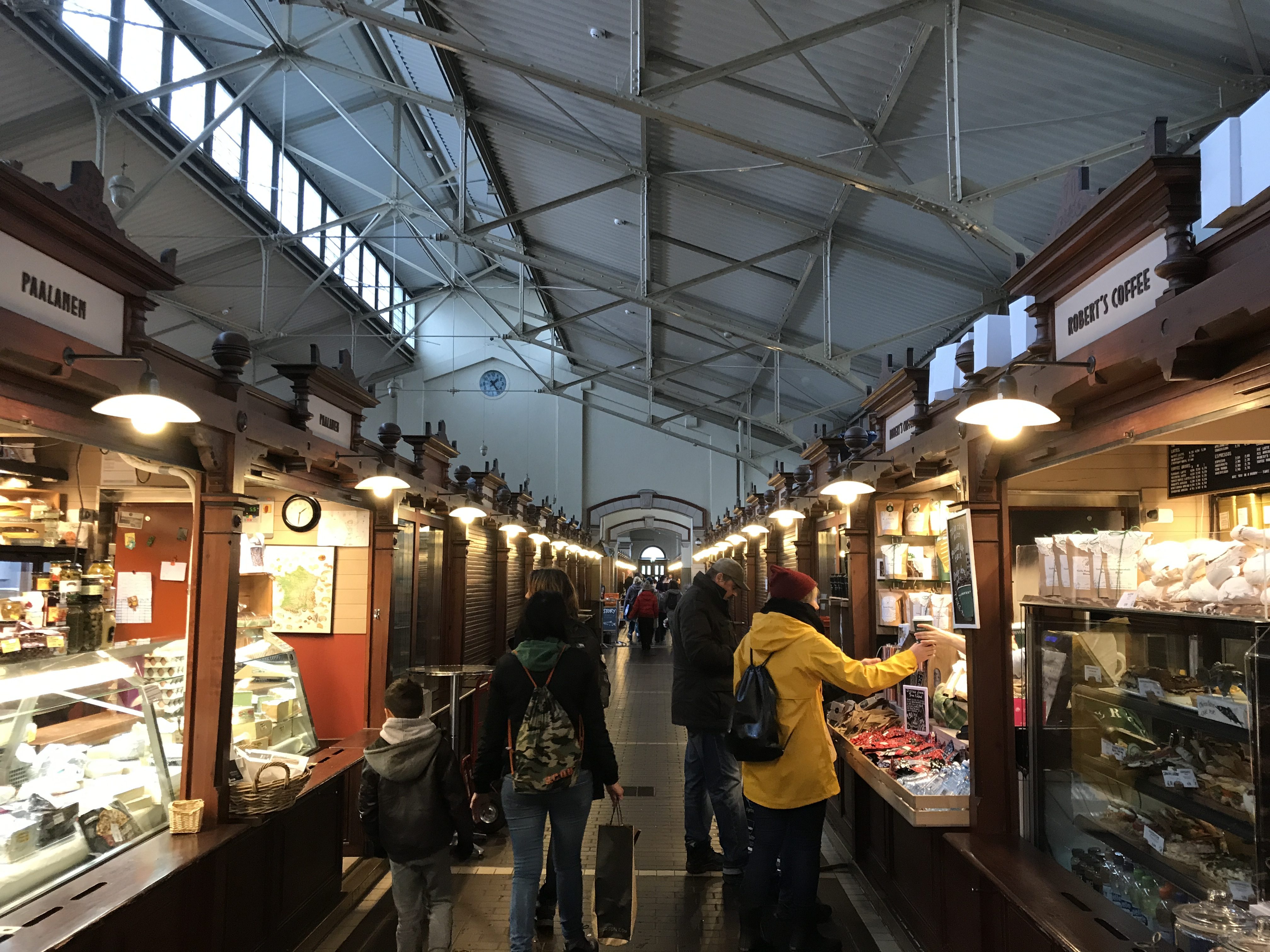 3. Discover There's a Second Market
Right next to the outdoor farmers market, there is a second market indoor. It looks a bit like a food hall where you can buy products, but have a bit to eat as well. In contrast to the market we just went, it is nice and warm here. I get curious about the reindeer and wild boar products, but I decide to discover that later and have an amazing cupcake instead.
4. Do a Tour with Kata
Everywhere there are lots of walking tours available. A great way to find out more about your destination! This one was organised for us, but it's super easy to arrange one yourself and often possible on the day itself. The key to surviving Helsinki without a guidebook is to let someone else be your guide ;)
Kata is one of the tour guides of Green Cap Tours. She is this vibrant girl who has a great sense of humour. I've noticed already, that how much fun your tour is, depends on your tour guide. Kata will lead you through some of the highlights and tells you the story of the city. Trust me, she is hilarious.
She led us to the Senate Square where the Parliament and Dom church is. Showed us the Oespenski Cathedral and told the story of the underwater lake of Helsinki.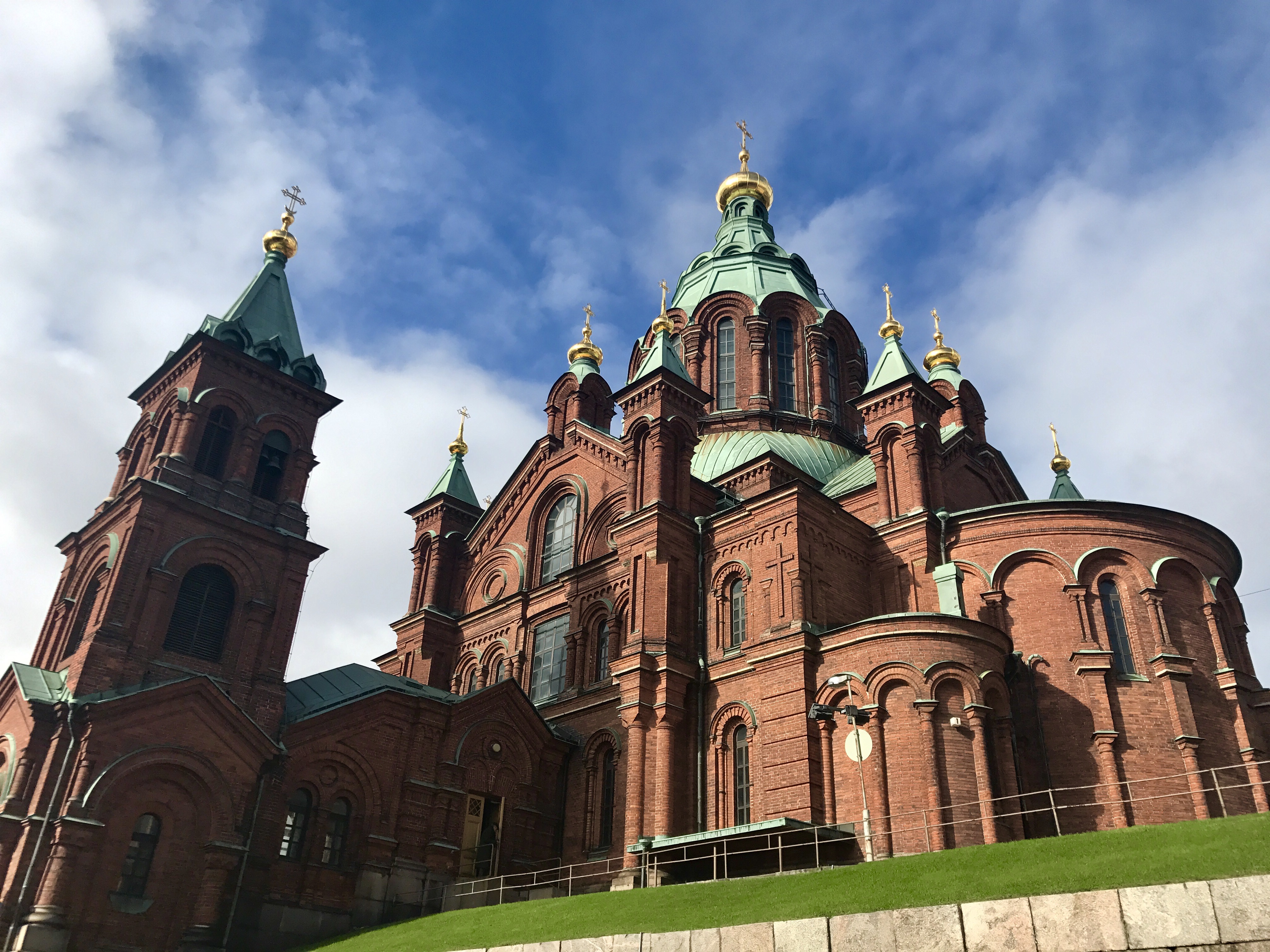 5. Relax in One of the Saunas & Outdoor Baths
Like fresh fish is a thing here, so is going to the sauna. Kata told us, whenever there is a dispute, you bring a drink and you discuss this in the sauna. I reckon even if you don't have an argument with someone, you can still enjoy the sauna. After steaming, go outside to jump in one of the outdoor pools. Careful not to get sick, some of my colleagues stayed out in the cold a little too long.
6. Take the Ferry to Surrounding Islands
It's super easy to take the ferry to another island. If I may recommend one, go to Suomenlinna. Suomenlinna is a fortress built on 6 islands and inhabited by ± 900 people. Listed as a UNESCO World Heritage site, this place is popular and loved by locals (and tourists).
7. Take the Ferry to Another Country
Like we did. With a little help from the lady of our hostel, we spent one day in Tallinn. >>>Read more about that here!<<<
Want to know more about surviving Helsinki without a guidebook? Or another destination. Let me know!
♥
---
Let's keep in touch? I'd like to know more about your adventures!
facebook.com/cocodeewanderlust
instagram.com/cocodeewanderlust
Pins For Your Pinterest