Having breakfast in Sofia is a delight. Even though Bulgaria doesn't have an extensive breakfast culture. Usually, locals grab breakfast at home or have it on the go.
When visiting another city, I usually eat out instead of making breakfast "at home". I never make a reservation with 'breakfast included'. I rather go out to check out what the city has to offer me.
Breakfast in Sofia
Some of the traditional Bulgarian breakfasts are banitsa, cheese baked in filo pastry and mekitsi, some kind of flattened doughnut made with the famous Bulgarian yoghurt. These tasty goodies can be found on almost every street corner and at every underground.
I absolutely love finding the best food hotspots (I'm half Indonesian so food = life). Do like the locals and grab a quick breakfast on the go or check out this list with all my favourite hotspots for breakfast in Sofia for a more slow morning.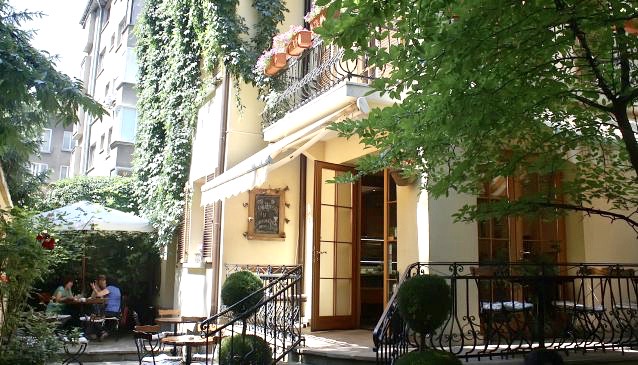 Breakfast spots in the city
From bakeries to vegan hotspots. Even though Bulgaria is not your typical breakfast city, there are plenty of nice places to score your breakfast fix.
Bakeries in Sofia
This place was a recommendation from a friend and it turned out it was right around the corner from my first stay in Sofia. Chicolati is an adorable bakery and coffee place with a speciality in chocolate. Start the day with a beautiful coffee and chocolate croissant. – Also, the daughter is a DJ and plays at many underground clubs in Sofia. If you see here, ask for the best parties while you're there –
Cakey Bakey makes gorgeous cakes and savoury pastries. It's a nice place to have a seat for coffee and breakfast. But I also filled up my bag with takeaway pastries for later.
A Dutch bakery in Sofia, JoVan Dutch Bakery is that Dutch baker. But expect more than a traditional Dutch apple pie. With the fresh bread, you can get a proper breakfast fix here.
The cupcakes of Daro are mouth-watering. But if you look further, they also serve delicious sandwiches and savoury pies. Or go for breakfast with eggs.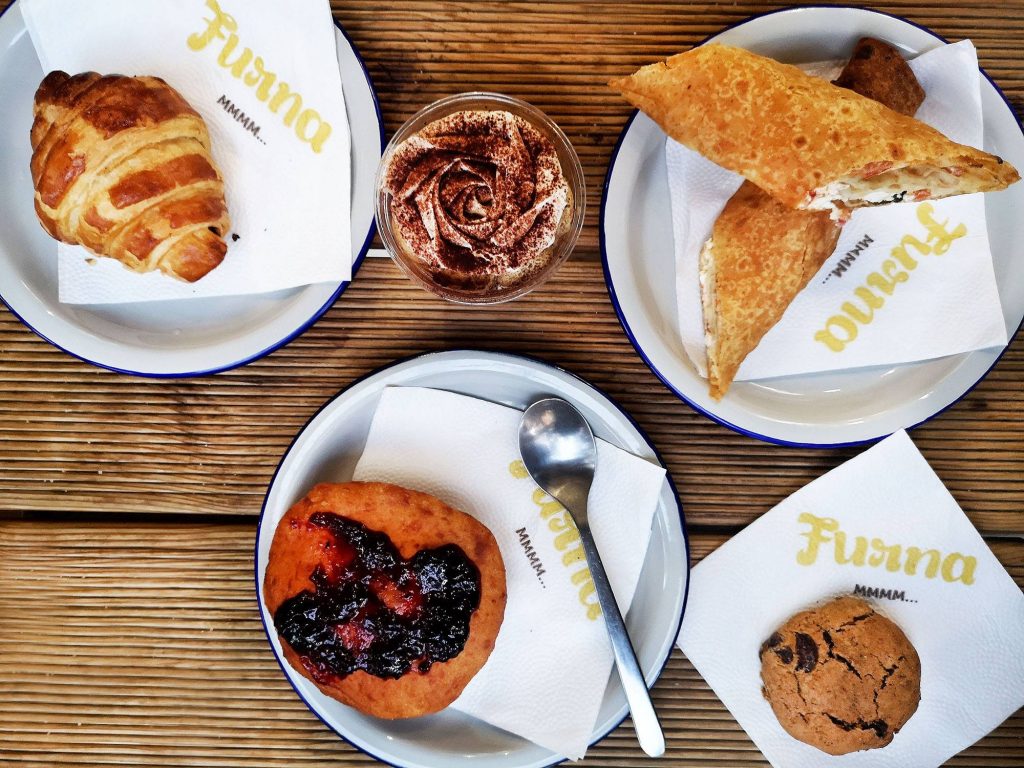 Another lovely bakery in Sofia is Furna. They make fresh bread, croissants, sandwiches, cinnamon rolls and more. Add a great cup of coffee and you're ready to start your day!
Beautiful breakfast spots
Rainbow Factory (Fabrika Daga) is one of my favourites for breakfast and lunch. The place is small and cosy with a counter and an open kitchen. Besides delicious food, they serve excellent coffee.
This is one of the most beautiful, romantic places to visit. Villa Rosiche is a former house with still a homey feeling. I love the garden and you can even have a seat at the balcony – just big enough for the two of you. They serve cakes, sweet & savoury croissants and quiches.
Vega(n) dishes were already popular before the rest of Europe turned vegan. SunMoon is one of those places where you can get vega(n) food. I got to know them through a free food tour in Sofia. It's a nice place to sit and they make their own bread and pastries.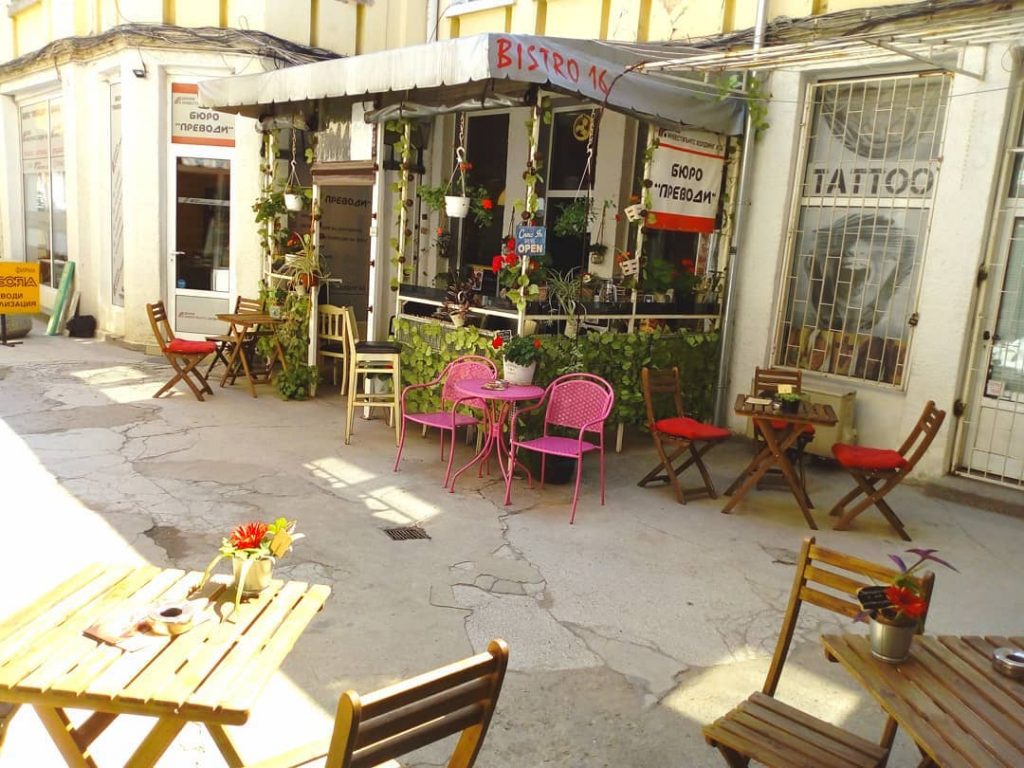 Bistro 16 is a small place with croissants, pretty bowls and fresh-baked goodies. Also, the cappuccino is really good.
Get your caffeine fix
You might have noticed it already, but there are 2 things people in Sofia do very well: making coffee and pastries! 2 Giraffes Espresso Bar is no exception. Go for the slow coffee option and choose something delicious from behind their counter.
For traditional breakfast, head over to Mekitsa & Coffee. Enjoy a slow coffee and doughnut-like Mekitsa, with white cheese and jam. Go to the second floor for a city view while having your local breakfast.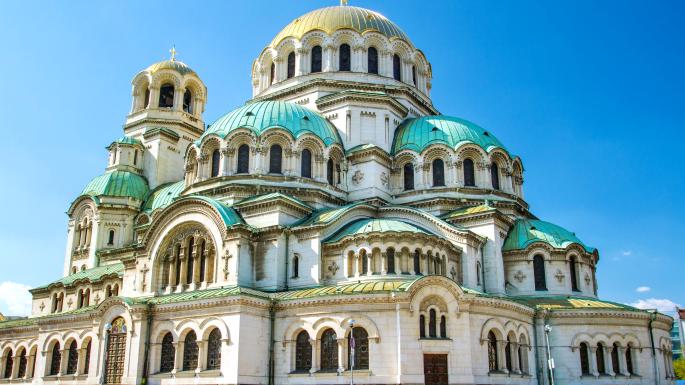 Bulgaria is one of my favourite countries in Europe. I've been to Sofia several times now, and the city keeps on surprising me. It has this mixture of underground culture, industrial vibes and new trends.
Also, check out my other post: Best kept secrets of Bulgaria's Sofia with fun tours and places to see!
♥ – Dani
More travel & adventure inspiration:
facebook.com/cocodeewanderlust
pinterest.com/cocodeestyle
instagram.com/cocodeewanderlust
Follow my blog with Bloglovin