I came to appreciate the countryside of the Netherlands more and more the last few years. Actually, since I came back to the Netherlands 3 years ago. During those 3 years, I was bound to home due to my new corporate job. I really needed to get used to not being able to travel so much. According to my colleagues, I still travelled often. However, in my eyes, it is never enough. So I went on discovering my own country (thinking: well, since I'm here anyway).
PS. I've already quit my corporate job and decided to start my own business as a freelance writer and travel & adventure expert. Turns out, I can't be in one place and do the 9 to 5 thing.
PPS. This article contains affiliate links, so I can keep doing what I'm doing. However, I'm supporting everything I write. You'll never pay extra using the links, you'll just help a girl out.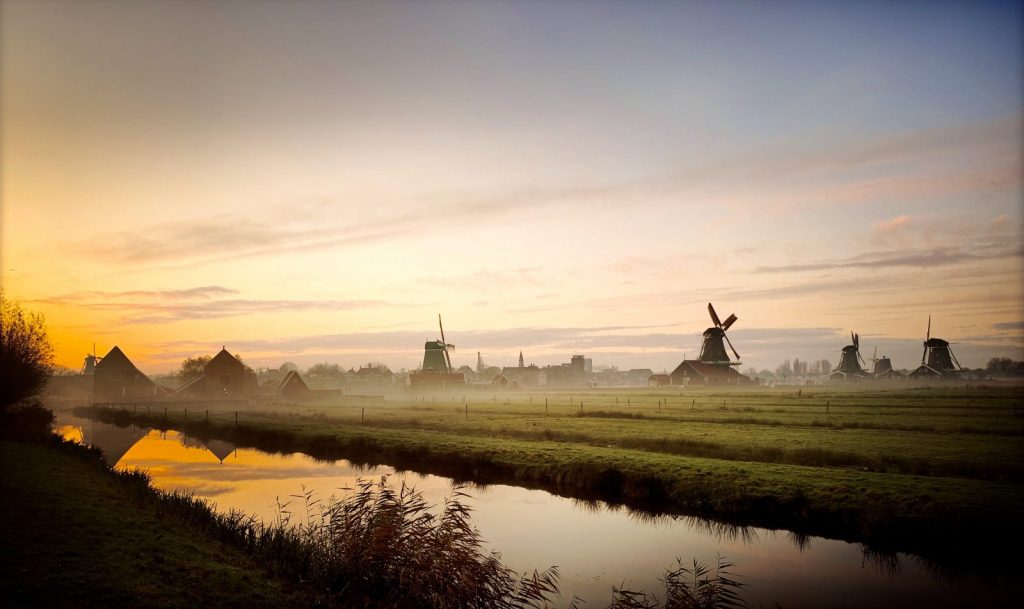 The countryside of the Netherlands
Going on a road trip is one of my favourite things to do. Discovering rural places while driving with friends and a really nice road trip Spotify list blasting through the speakers. Turns out that the countryside of the Netherlands is ideal for a weekend road trip. And there are some really cool offbeat places to visit, with beautiful sceneries. Here's what I found:
Dalfsen
Dalfsen is a small village and is one of the places with the greenest landscape in the Netherlands. This is the perfect place for some peace and quiet. Or to do several outdoor activities like hiking, watersports and cycling.
Sights include:
The blue bow bridge
"The Floating Rock" (De Zwevende Kei)
Lookout 'De Stokte' with its silence cafe
Rechteren Castle
Favourite places to stay in Dalfsen:
Mooirivier is a beautiful, modern hotel by the river Vecht. It is housed in a farm-style building with a stylish interior. In the lobby, there's a nice fireplace and the hotel has a bar on the rooftop terrace.
Lenthe Farm Lodge is a place where they breed horses and have a bed & breakfast. The rooms have a clean and stylish look. It has a certain serenity, which will relax you when staying here.
Lattrop
I actually discovered this place because of the awesome accommodation that is located in Lattrop-Breklenkamp: Erfgoed Bossem. It is a farmhouse turned into a bed & breakfast with cool farm-style rooms (some have a steam room). They also have lodge tents, but the real deal is the Sterrenkubus (Star cube). This is a small house on their property equipped with a roof dome so you can look at the stars from your bed. If you want you can add a telescope and a campfire package (wood, marshmallows).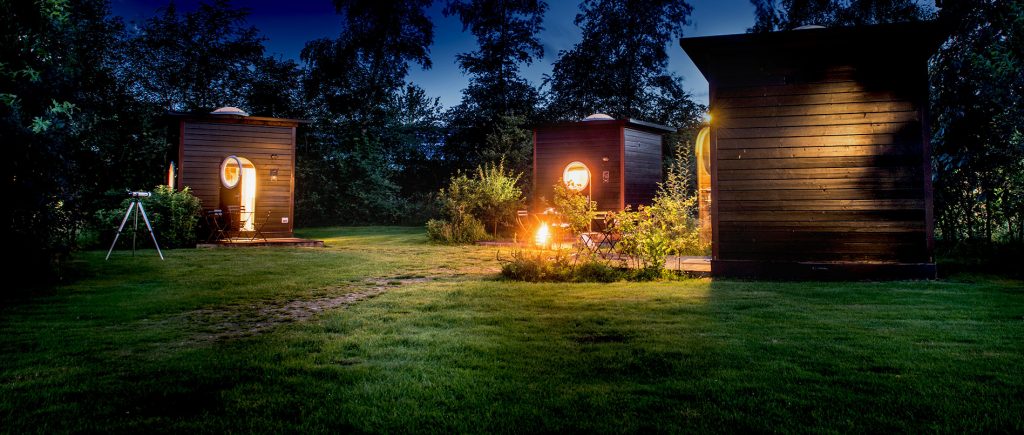 Erfgoed Bossem in Lattrop
Photo credits: Erfgoed Bossem
There are beautiful hiking and cycling trails in this part of the countryside of the Netherlands, crossing the border with Germany. With a bit of luck, you can spot birds or the Dutch big five: red deer, wild boar, roe deer, badger and fox.
Veenhuizen
Veenhuizen is a small village in the North of the Netherlands. It's a former penal colony with a rich history and beautiful monuments, surrounded by nature. The impressive rural area has amazing cycling routes through the marshy moor.
While you're here, pay a visit to the prison museum. Discover everything about crime and punishment, in the past en present. You can visit the actual sleeping cages and the modern cell blocks.
Stay at the Bitter & Zoet hotel in one of the charming, comfortable rooms. They have their own restaurant and their own bakery. Bitter & Zoet works with the slow food concept and uses biological and local produce.
Harlingen
Harlingen is a small city in the far north of the Netherlands. It is known as an important harbour city. The people here are friendly and proud of their heritage. It's mostly seen as a place to get on a boat to one of the Dutch islands. Which is unfortunate.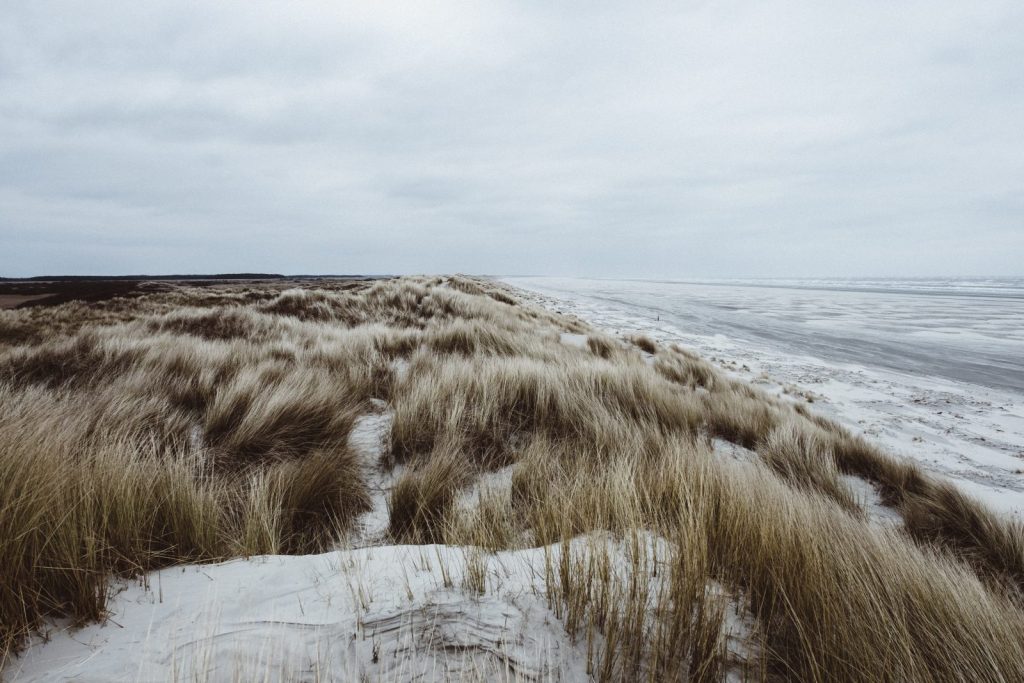 In this city, everything revolves around water and ships. Some of the best seafood can be found here at restaurant De Tjotter (they even have an oyster bar). Every year Harlingen organises multiple events like the fishing days and in the city, the nautical history is still shown in the architecture.
Harlingen has more to offer than everyone thinks. So if you find yourself in the area, or you're thinking of making the crossing to one of the Dutch islands, don't forget to stop here for a day. My favourite place to stay in Harlingen is definitely Boutique Hotel De Eilanden.
National Park the Biesbosch
The Biesbosch is an area in the southwest of the Netherlands. This rural area is a maze of rivers and small islands. There are several ways to discover this protected rural area. I once sailed here with my dad and brother for a week. You can also hire a canoe or go hiking.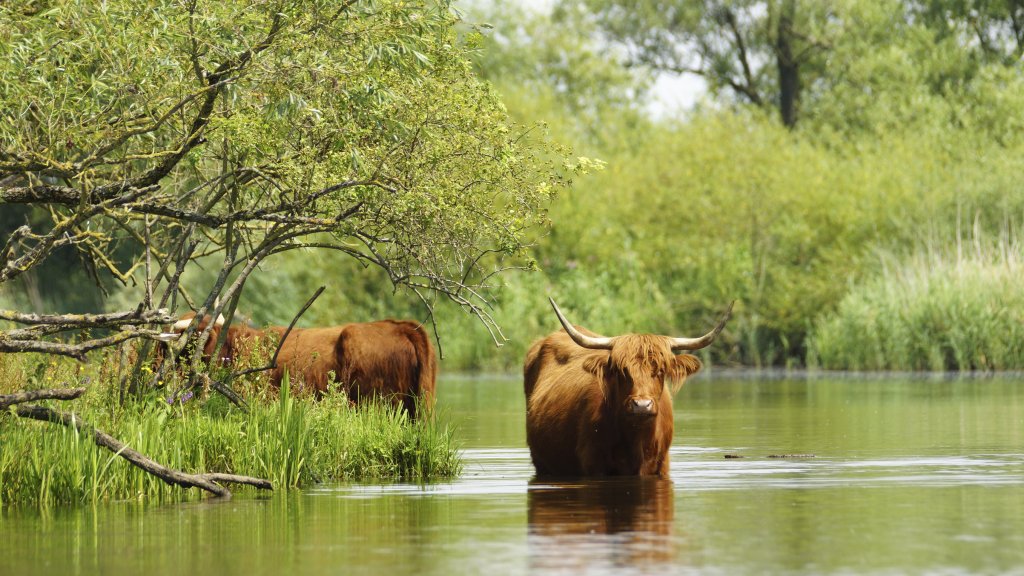 In season it is possible to spot wildlife like birds and beavers. Or go on a fly fishing trip!
While me and my family slept on our own boat, it is possible to go to a campsite or book a bed & breakfast. There are a few designated campsites which can only be reached by rowing boat or canoe. If you really want to be disconnected from the world.
A beautiful B&B is 't Steurgat in the north part of the park. The rooms have a nice view of the rural site and the rooms are nice and clean. Another great stay is the Countryside Farmhouse in Drimmelen. This authentic farmhouse has 3 bedrooms and will certainly give you the offbeat experience.
The countryside of the Nederlands has many faces and secrets to tell. From rural coasts to varies landscapes. If you have a closer look, the Netherlands is so much more than just Amsterdam, cheese and tulips.
Check out my Travel guide of a local or my article on Beautiful small cities in the Netherlands for more.
♥ – Dani
More travel & adventure inspiration:
facebook.com/cocodeewanderlust
pinterest.com/cocodeestyle
instagram.com/cocodeewanderlust
Follow my blog with Bloglovin