This Autumn (best season to go), I finally got to go to Stockholm. The city of Sweden with amazing views and surrounded by nature and water. During my work as a travel consultant, I'm always searching for great accommodations that have that little something extra. Obviously, when I travel myself, I do the same. So this time I searched for the best hotels in Stockholm.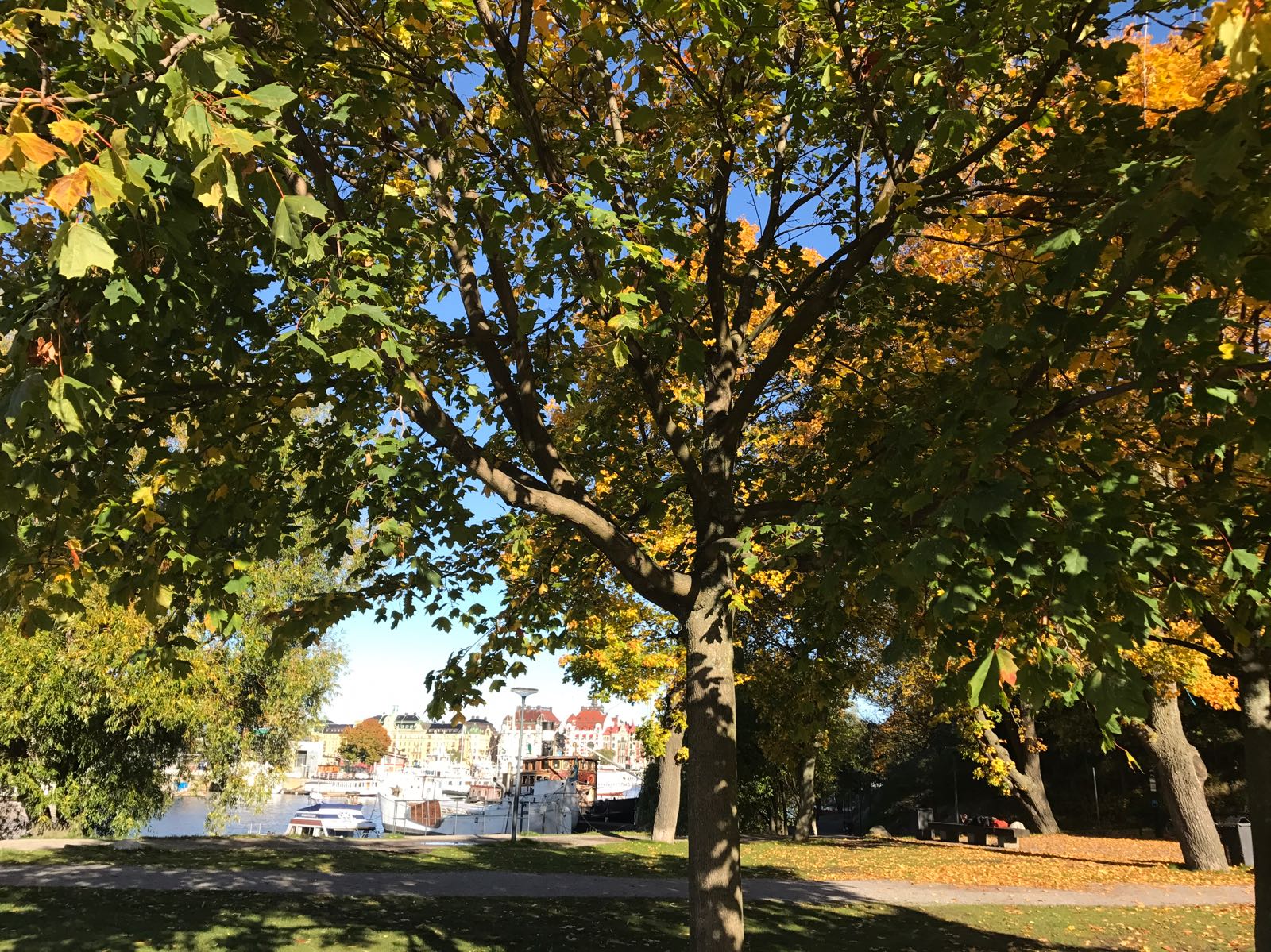 Where to find the best hotels in Stockholm
Stockholm is divided into several islands, with Gamla Stan as the old city centre. This island used to be the whole of Stockholm, which is impossible to imagine now. The Northern part of Stockholm is divided into Östermalm, Norrmalm, Vasastan and Kungsholmen. Next, to Gamla Stan, there are smaller islands called Skeppsholmen and Djurgården (where the Skansen park is, which is really awesome). Lastly, we have Södermalm the South of Gamla Stan. Stockholm is so much bigger than these islands, but this is the centre part of the city.
Now, the areas where I'm interested in are Östermalm, Södermalm and surprisingly Skeppsholmen. As it comes to finding a good location for a hotel, I try to avoid the insanely touristic areas. In this case Gamla Stan. You'll find hotels with sky-high prices, lesser quality (read: poor prices/quality level) and I don't know how about you, but I don't need to see tourists everywhere I go. Note: Of course, this won't apply to every inch of the area. 
Östermalm and Södermalm are where the nice shops, cool bars and best food can be found. Now, these are areas where I want to stay! After having a good night sleep, I like to go outside and find a good cup of coffee and a nice breakfast around the corner.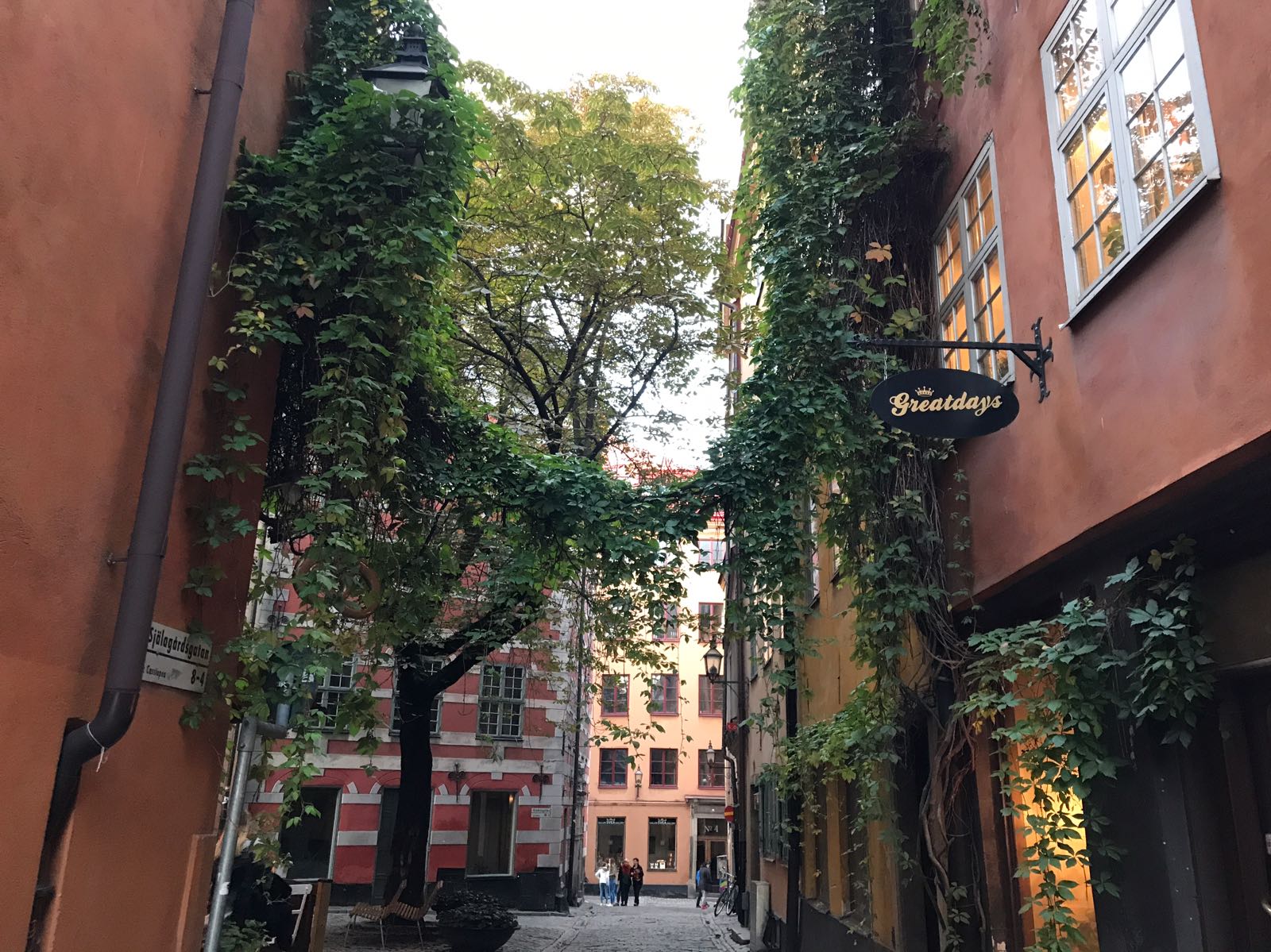 My favourite hotels in Stockholm
When I search for the best hotels in Stockholm, I keep in mind a certain checklist. Location is my number one priority. In a city, the location needs to be either central or easy to access with public transport. Second, I'm very keen on hygiene. I've seen places that are disgusting and I've decided then and there, never again. I normally don't really care for other facilities, as I would spend most of my time outside anyway. I like a comfy room with a nice bed, but comfort is lower on my checklist, however, preferred (I too like hot showers). What I find more important is the awesomeness factor.
The awesomeness factor is a bit more difficult to explain, it's that little bit extra. Something that makes you happy or laughing or whatever. These things vary from extremely cool interior design, a special location or even the possibility to have a goldfish in your room (Yes, this exist. Let me know if you want to know where).
1. Hotel Skeppsholmen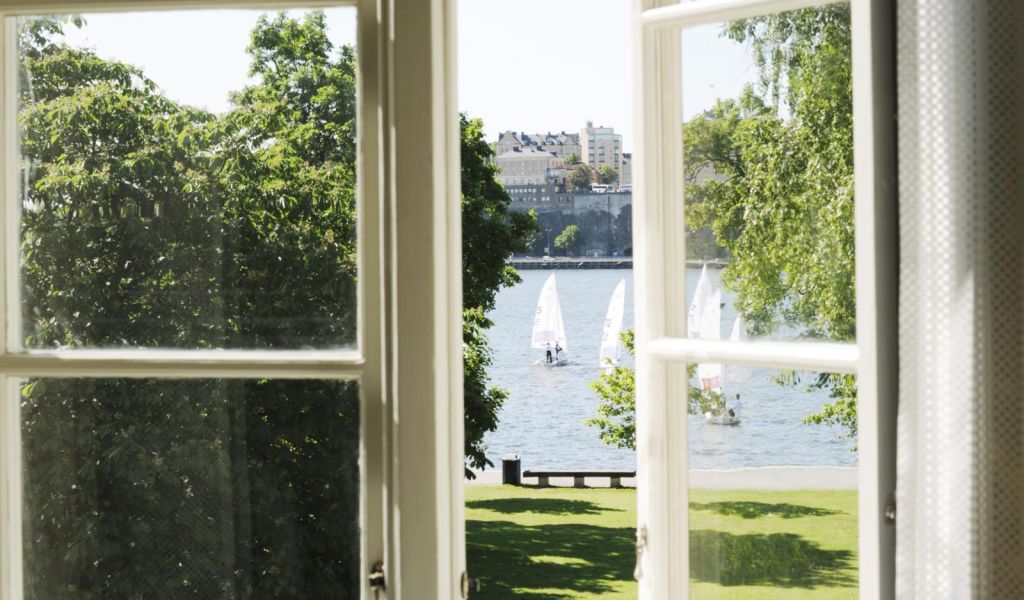 Hotel Skeppsholmen is one of my favourites because of its location. The name says it already, but this hotel is located on the island Skeppsholmen, about 300 metres away from the Moderna Museum. I love this small island. There's not much to do other than the museum. But staying here will give you the most beautiful views. I love the deluxe rooms with a view of the water. At night you can see the other islands lit up. To me, this is one of the best hotels in Stockholm!
2. Generator Stockholm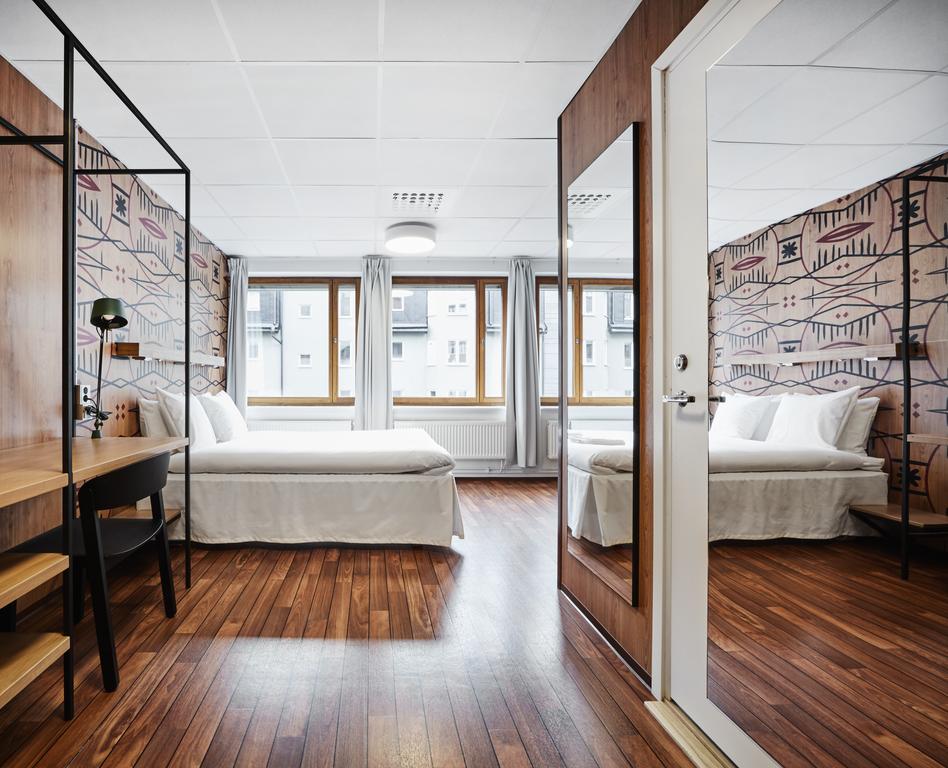 I know I mentioned which locations I preferred in Stockholm. However, I'm making an exception for this one. Generator Hostels are a phenomenon in the hostel world. And for good reason. Generator Stockholm is located close to the train station in Norrmalm. This clean and trendy looking hostel not only offers dorms but private rooms as well. Depending on my trip I decide if I'm up for sharing a room or if I choose a room for myself. Private rooms in a hostel are often cheaper than a hotel, and in case of the Generator, sometimes even better quality than a hotel.
3. STF af Chapman & Skeppsholmen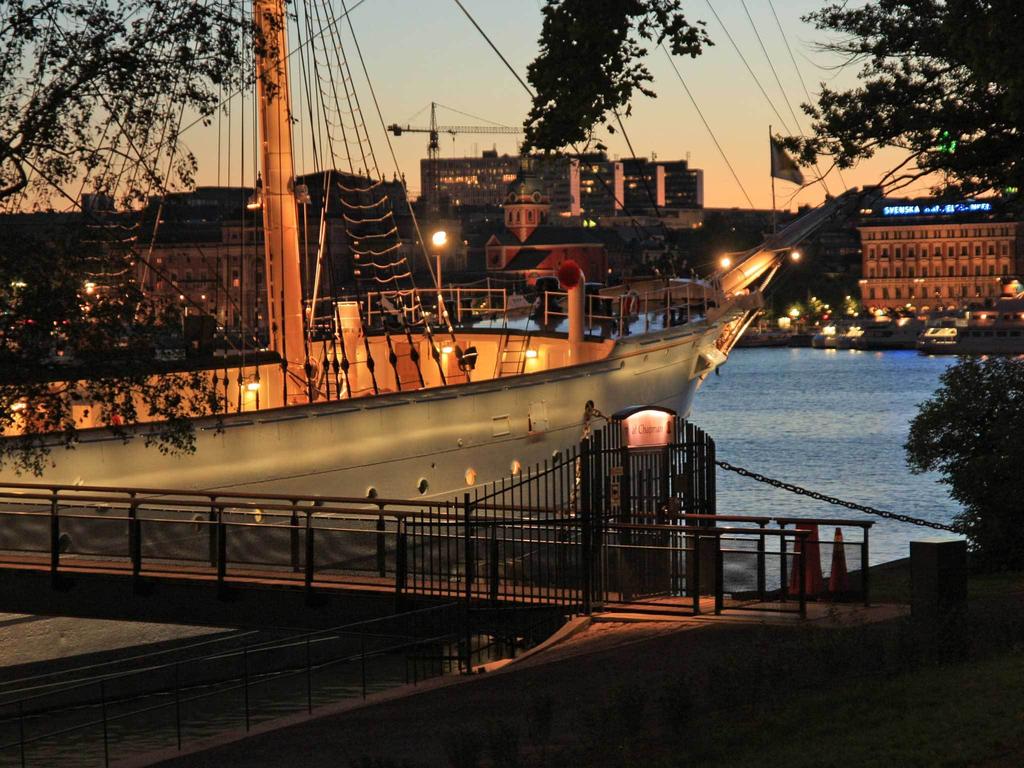 Whut? Sleeping on a 19th-century ship? Now, this is where I was searching for, the awesomeness factor. This trip to Stockholm was together with my brother and we both are crazy about ships. The STF af Chapman & Skeppsholmen has private rooms and dorms on the ship and in the former navy barracks ashore. Obviously, I choose to stay on the ship in one of the private cabins. I had to share bathrooms, but I couldn't care less. I was staying on a ship.
The island Skeppsholmen is the location of the ship, which again makes sure you'll have an awesome view from the deck of the ship.
4. Story Hotel Riddargatan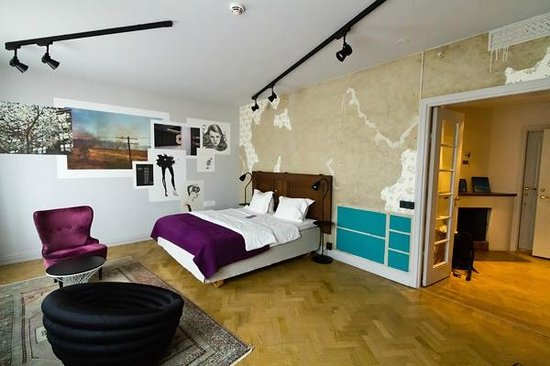 This stylish hotel is located in Östermalm, surrounded by shops, restaurants and bars. The restaurant of Story Hotel Riddargatan Ling Long serves modern Asian dishes where hotel guests can get a discount. What I especially love about this hotel are the stylish rooms 'Lily Dam Suite' and 'The Attic'.
5. Elite Eden Park Hotel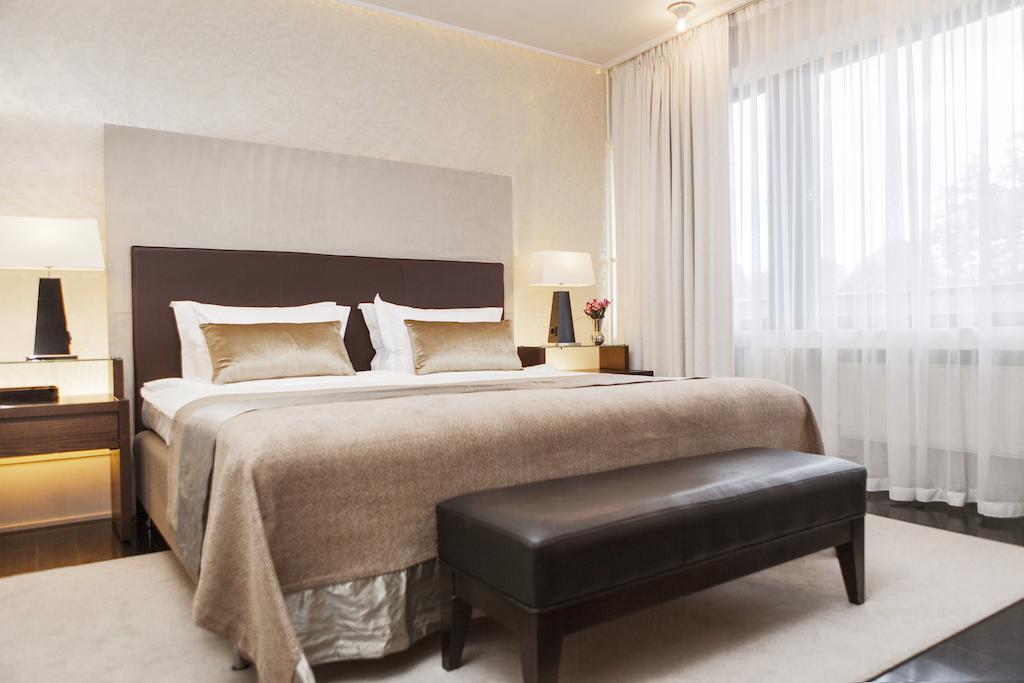 Elite Eden Park Hotel is a classy and stylish hotel in Östermalm. This modern design hotel is connected to one of my favourite restaurant of Stockholm, Miss Voon. Here is Asian cuisine mixed with European cuisine, which results in the prettiest and tastiest dishes. The hotel has a high standard of hygiene and comfort.
6. Hotel Kung Carl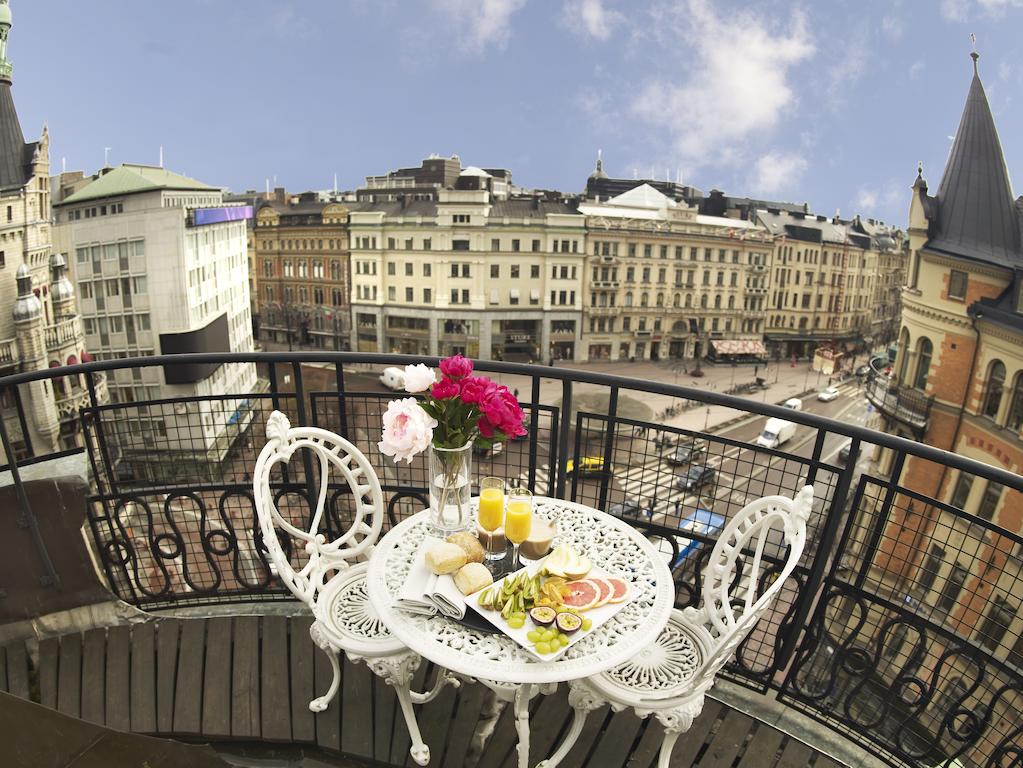 Kung Carl has the lightest and romantic rooms in Stockholm. With its location in Östermalm, this hotel is surrounded by lovely interior shops and places where you can have Fika (Swedish culture of taking the time to have a coffee and a sweet pastry). I highly recommend the room with the romantic bathtub and a balcony.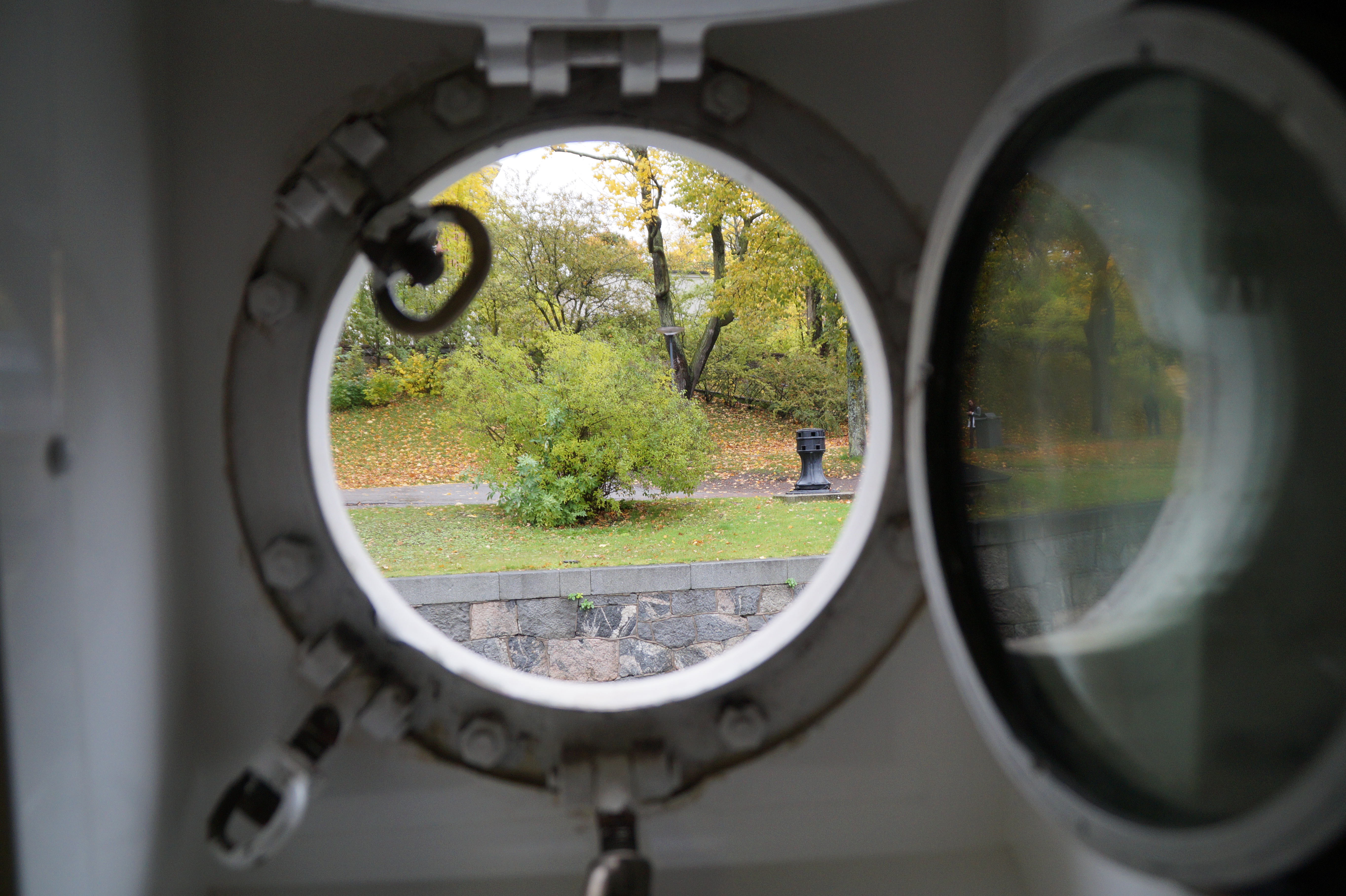 Also check out my post on The secret of finding the best flights here!
♥
Disclaimer: I don't have a collaboration with these accommodations. I love searching for nice places to stay, so these are my favourites. The list of best hotels in Stockholm is based on my personal opinion. This article has affiliate links, which will help me continue writing for you. You won't be paying extra using the links to make a booking.
---
Let's keep in touch? I'd like to know more about your adventures!
facebook.com/cocodeewanderlust
instagram.com/cocodeewanderlust
Pins For Pinterest