Some destinations in Europe flourish during Autumn. Crowds will go back to their usual business after Summer, temperatures are still nice and the city colours in all shades of red and yellow.
As you might have noticed, this blog has lots of travel stories, as travelling is a big part of my adventurous lifestyle. At the moment of writing this post, we are at the beginning of Autumn.
Autumn destinations in Europe 2020
Every year, I travel during this season in particular. The temperature is often nice, not too warm, not too cold. There are fewer tourists. Which I can appreciate even more. And the changing of Summer into Winter will give you a gorgeous view of your destination. So, to give you a peek, I've compiled a list of my favourite destinations in Europe during Autumn:
1. Stockholm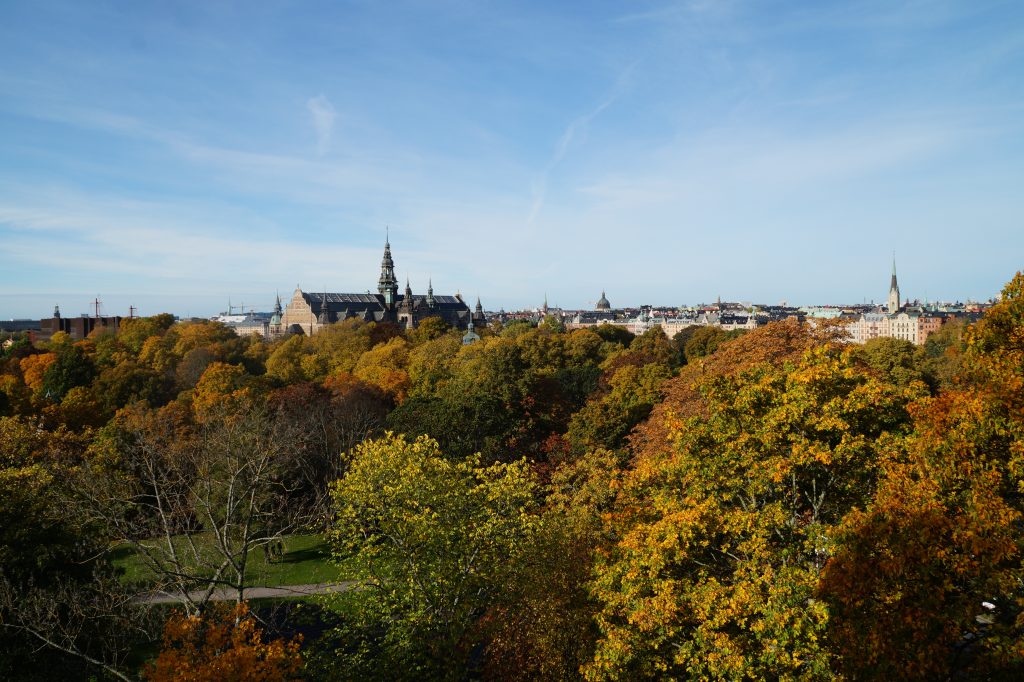 The undefeated number 1 in this list is Stockholm! This city was such a surprise the first year I went. Stockholm is filled with parks and trees and Autumn changes the city in a beautiful coloured fairytale-like city. On top of that, Stockholm is spread out over smaller islands. So imagine all the trees turning brown, yellow and orange and the bright Autumn sun reflecting on the water. Then take a deep breath of fresh, cool air. Yet, it doesn't feel cold because of the sun.
2. Budapest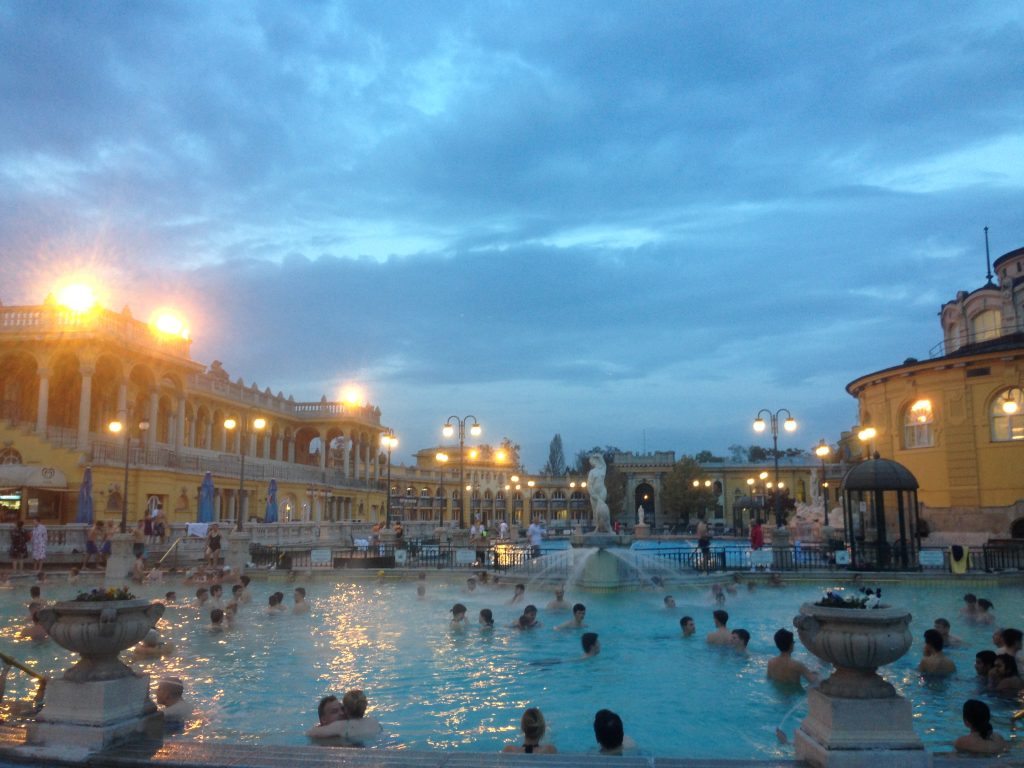 Budapest is a city that will always be in my heart. It's the first city I've been to by plane and I've been back here several times ever since. I even went to University here for a project.
I got to go to this city twice during Autumn and I loved it! Budapest is nice to walk outside. You can see the city changing and getting ready for Winter. Upon the hill, you'll have an amazing view of the city and you're surrounded by beautiful coloured trees. Which is even nicer is to go to one of the thermal baths in the late afternoon or evening. I love being in the outdoor baths which are nice and heated, while outside is getting a bit colder. Read more about my favourite things to do in Budapest here.
3. Tallinn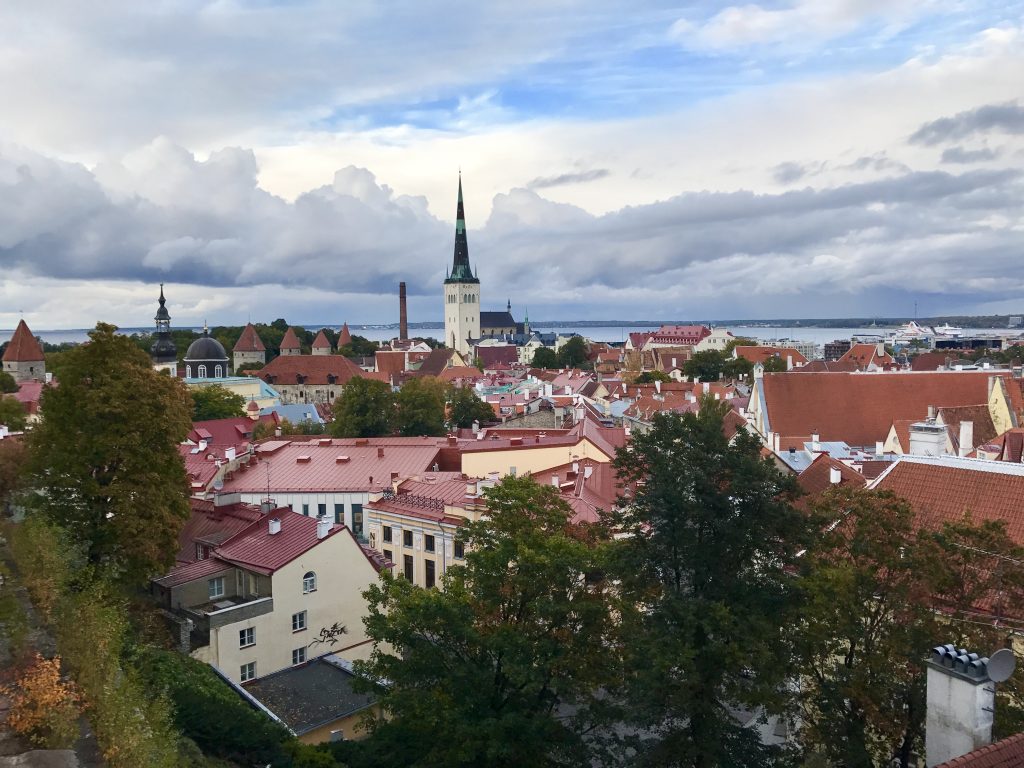 Walking through the capital of Estonia already feels like you're in a fairytale of the Grimm brothers. Imagine how Tallinn looks like in Autumn when all the colours change. Absolutely gorgeous, let me tell you that. After a day wandering around the cobblestone streets, you can enjoy a traditional hot meal in one of the Taverns. A solid reason to try the Estonian comfort food (I tried wild boar for the first time!).
I was visiting Tallinn for just one day. We had taken the ferry from Helsinki to make a crash visit in Estonia. The Tallinn Card comes in handy when you want to save money on sightseeing.
4. Seville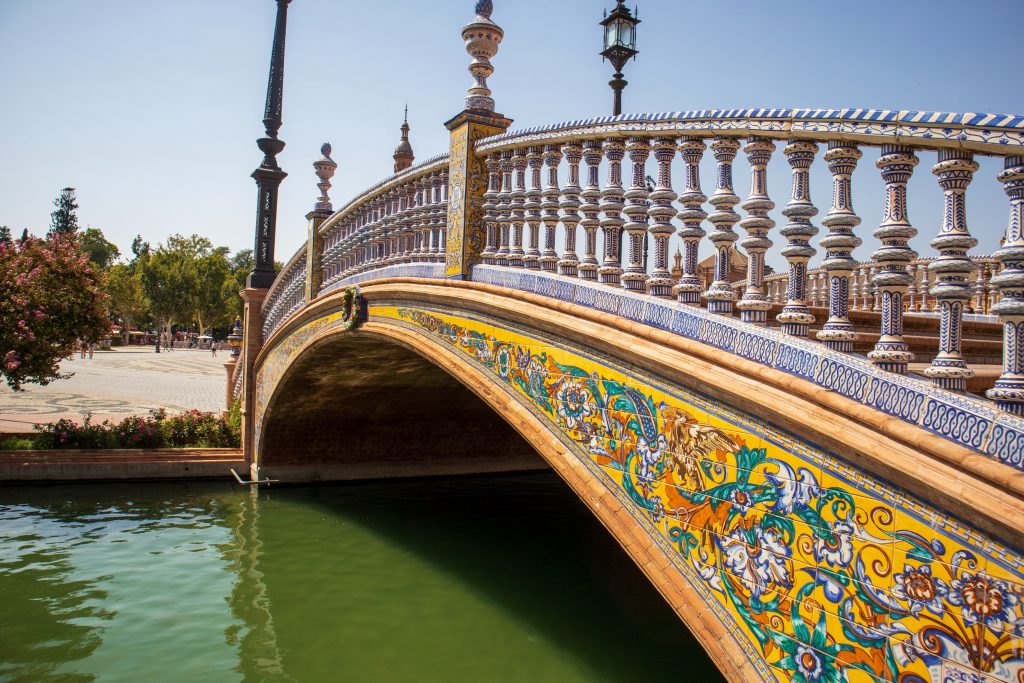 Seville is a beautiful Spanish city and a place where my cousin happens to live in. During Summer it is way too warm to visit Seville. But in Autumn, it's a gorgeous place to be. Together with Spring, these are the best seasons to visit Andalusia. It will be still warm enough to enjoy wandering outside or sit at a terrace along the river. Or on the river with a river cruise on a yacht.
5. Amsterdam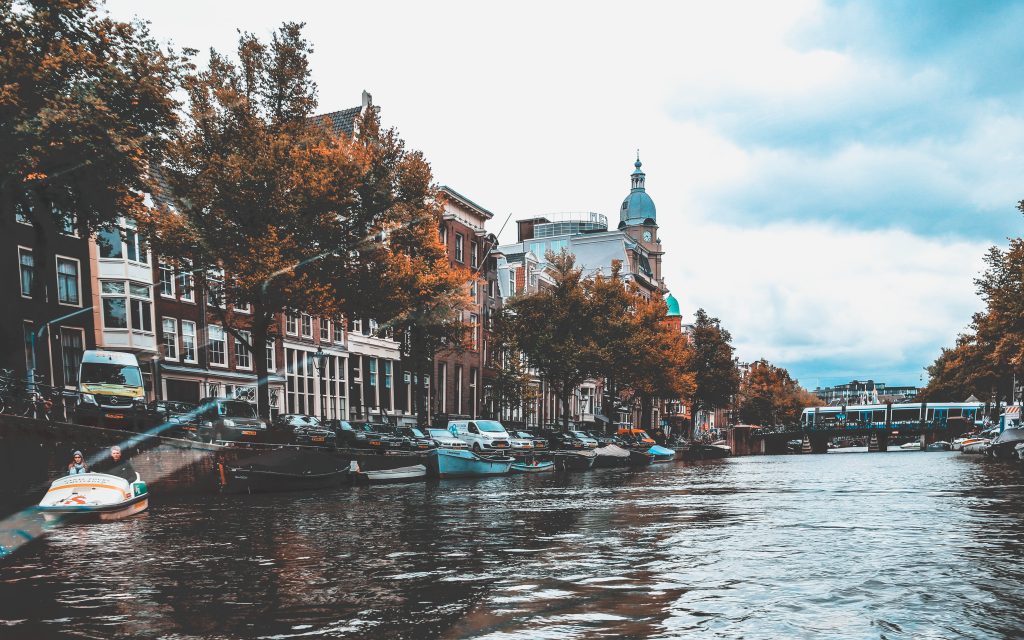 This time of year is when Amsterdam is at its prettiest. The lights along the canals will be lit early in the evening and reflected in the water. It is super fun to take a walk in one of the parks and play in the piles of yellow-orange coloured leaves. Or to take a bike ride!
Yes, it could rain from time to time. But that's where you have an umbrella for. Besides, Amsterdam has so many coffee places where you can shelter from the rain with a perfect cappuccino while looking outside. And if you have reached your caffeine limit, there are plenty of fun things to do inside, like the Heineken Experience or The House of Bols.
I would always recommend travelling around Europe in Spring and Autumn. Some cities will explode with tourists during high season. That will take away the beauty of a city. In case you are travelling in Summer, consider a second-city, a lesser-known city in the same country. Like Bordeaux instead of Paris and Plovdiv instead of Sofia.
♥ – Dani
Disclosure: This article contains affiliate links, so I can earn a commission and can keep doing what I'm doing. However, I'm supporting everything I write. You'll never pay extra using the links, you'll just help a girl out.
More travel & adventure inspiration:
facebook.com/cocodeewanderlust
pinterest.com/cocodeestyle
instagram.com/cocodeewanderlust
Follow my blog with Bloglovin