The 8 Best Restaurants of Mallorca
Travelling and food are two of my greatest passions as you might know. So how else could I not find the best restaurants of Mallorca, while I was living there. Maybe I haven't found them all, but I sure did try! Here is my list of the 8 Best Restaurants of Mallorca:
1. Bacco in S'Alqueria Blanca
On number 1, I've listed my absolute favourite. Not only of Mallorca, but this is my favourite restaurant in the world! And I am not exaggerating. I have been to so many different eateries around the world, but up until now, Restaurante Bacco is the best one. Owned by an Italian guy from Venice, who has an incredible knowledge of his products. The Italian chef in the kitchen is a master at his craft. Unbelievable delicious creations are put onto your plate. The secret is in the simplicity and the impeccable quality of their products.
When you're there, be patient and don't get agitated because you're not used to this kind of service. You will get your menu eventually, but you'll put it aside as soon as he mentions the specials. My advice? Order all the specials and make it a shared dining. Let him choose the wine, and you'll be set for the rest of the evening.
Just for this restaurant alone, I would fly back to Mallorca just to have dinner.
2. Béns d'Avall in Sóller
Béns d'Avall is one of the best restaurants of the island. Hidden up in the mountain with a view of the coastline. Be here in time to watch the sunset while having dinner. This high-end restaurant serves a set menu of 6 or 10 courses. The chef and his son only use seasonal local products and turn these into traditional Mallorquin dishes with a twist.
3. Randemar in Port de Sóller
Port de Sóller is where the mountains meet the sea and it has gorgeous surroundings. Randemar is situated in an old Mallorquin home with a beautiful garden and view of the sea. The restaurant has a menu with Mallorquin and Mediterranean dishes. It also serves amazing cocktails and tapas. Go here for the great food and cocktails, and the relaxing Ibiza-vibe.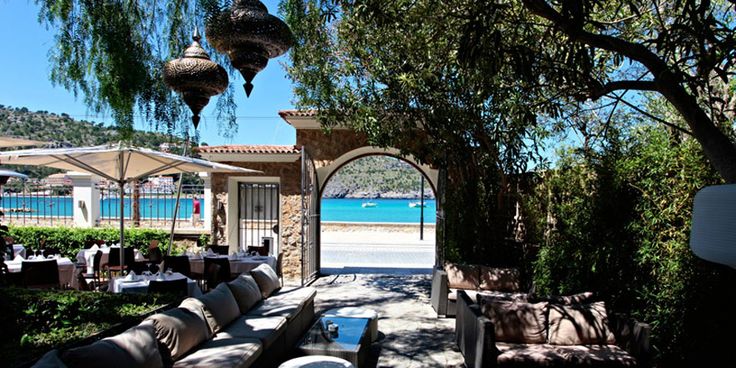 4. Restaurante El Campo in Alqueria – Porto Petro
This restaurant is hidden between 2 towns and it's easy to just pass by. However, Restaurante El Campo has a beautiful porch where you can dine and overlook the landscape of Mallorca. With dishes like thinly sliced tuna, Secreto de Iberico and anchovies in vinegar, I would come here twice a month.
5. Can Cera Gastro Bar in Palma
Number 5 of the 8 Best Restaurants of Mallorca list is a part of the Can Cera Boutique Hotel. The Can Cera Gastro Bar serves great Mallorquin food in a very relaxed atmosphere. Can Cera Gastro Bar is a more upscale restaurant with dishes like burrata, marinated artichokes and lobster paella.
6. El Aquanauta in Palma
Want to take a break from all the Mallorquin food? Try this easygoing Mexican place then. The Mexican street food dishes are to die for and be sure to try one of the cocktails. Do not skip El Aquanauta when you're in town.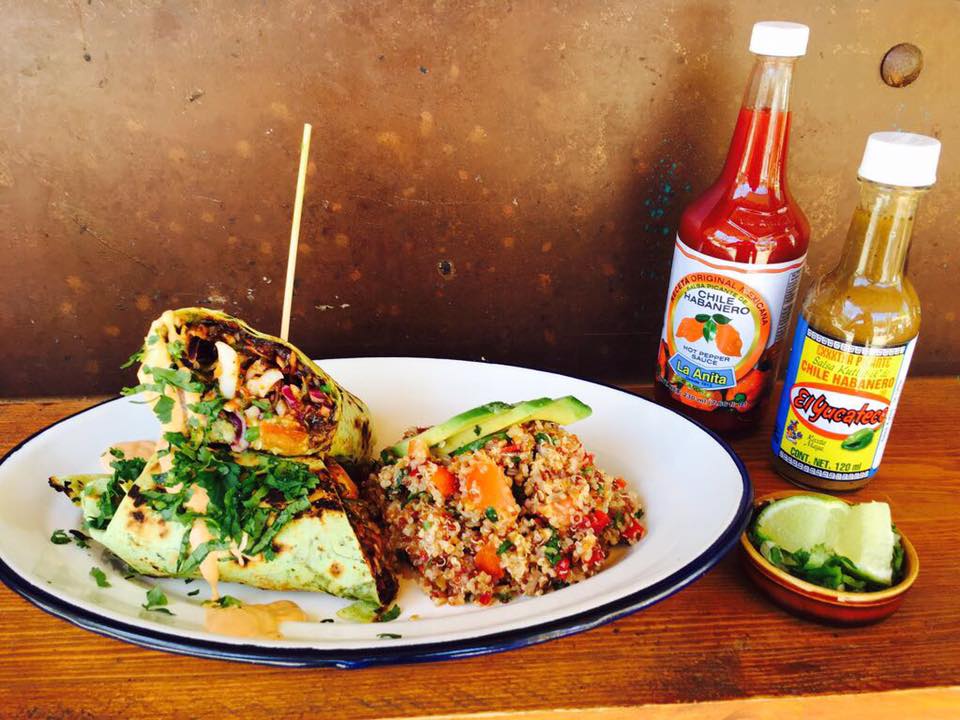 7. Taronja Negre Mar in Palma
Taronja Negre Mar is the newest restaurant of Majorcan Chef Tomeu Caldentey, the first Majorcan awarded with a Michelin star. The restaurant is located in the Club de Mar de Palma, with gorgeous views of the sea and harbour. With seasonal products and astonishing creativity, they provide tasteful artworks on your plate.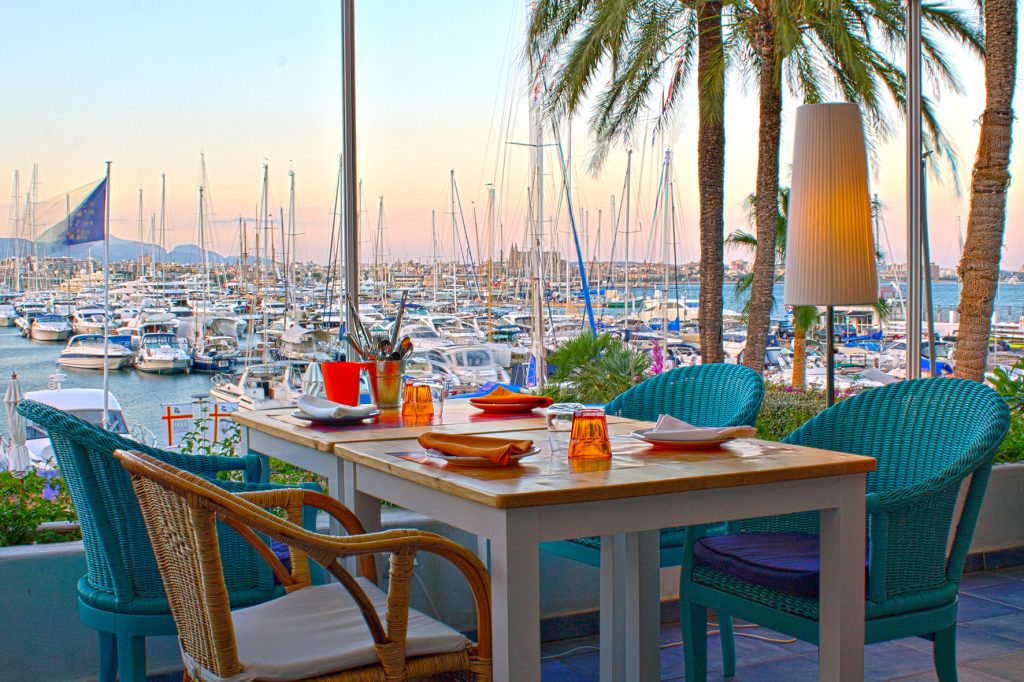 8. S'Arenal in Porto Colom
The last one in my list of 8 Best Restaurants of Mallorca, is also one of my favourite places. For the best fresh fish dishes, you have to go to the beach bar S'Arenal in Porto Colom. Their speciality is the fresh fish they get every day. Choose from the specials and let the chef do the rest. Dining is outside with your feet in the sand. I loved the clams, lobster and sea bass while watching the sunset. It just has a relaxed vibe to it, eating outside with your feet in the sand. I'd love to own a place like this!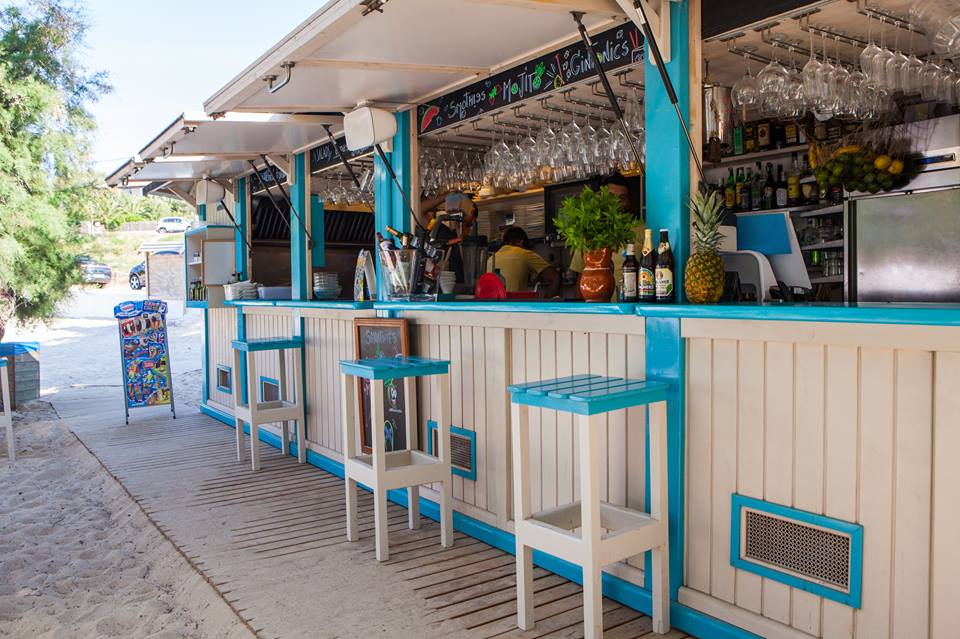 I hope you enjoyed my list of 8 Best Restaurants of Mallorca and that you get to have the same awesome experience I had in these restaurants. Each one deserves to be visited, not only for the great food but also for the amazing staff and nice vibes.
Did I forget to mention a few in this list? Or have you discovered one I haven't heard of? Please let me know! I'm always up for new food experiences!
♥
Also, check out 'The Best Beaches of Mallorca' and 'The Ultimate Island Guide: Mallorca'!
---
Let's share adventures!
facebook.com/cocodeewanderlust
instagram.com/cocodeewanderlust