Budapest is one of my favourite cities in Europe. It has an artistic and urban vibe. The first time I visited this city was over a decade ago, to attend (back then) the largest festival of Europe, SZIGET. This festival is held on the Margaret Island in the middle of the Danube in mid-August. After that first time, I went back to Budapest many times. The six must do's in this city I have listed below. Enjoy!
1. Pay A Visit To Castle Hill
Castle Hill is a large plateau with many of Budapest's attractions and history sites. Go early in the morning or after sunset. Early in the morning, you will avoid most tourists and you will have spectacular views all to yourself. After sunset, Castle Hill is still accessible and lights will be lit. You will find yourself in a fairytale with an amazing night view. The highlight of Castle Hill is the Buda Castle with over 200 rooms. Buda Castle is dated in the 18th Century and gives a spectacular view facing the Danube.
Other highlights are Trinity Square, Matthias Church, and the Fishermen's Bastion.
2. See The Parliament From Inside
The Hungarian Parliament is not to be missed. There are guided tours given in multiple languages. The reasons why you must see the Hungarian Parliament from the inside are because of the Crown Jewels Dome Hall (with Holy Crown of Hungary !!!) and the magnificent architecture of this Neo-Gothic building. Note: If you have a student pass, don't forget to bring it.
3. Try To Escape The Egyptian Room
Get locked up together in one of the rooms and puzzle your way out! You have 60 minutes to work your way out of the Surgery Room or Serial Killer Room. Use your head and solve the puzzles. Each one will lead you closer to the key. Up for a thrilling game, visit the Escape Rooms of Budapest. FYI: My team and I made it out of the Pharao's Burial Chamber within 60 minutes! Yeah!
4. Follow The Danube By Night
I love the city lights, no wonder this number 4 is one of my favorites. Go onboard of the Budapest Danube Cruise for a tour on the river. I recommend you to do this in the evening, the lights will romanticize the city, giving a spectacular view.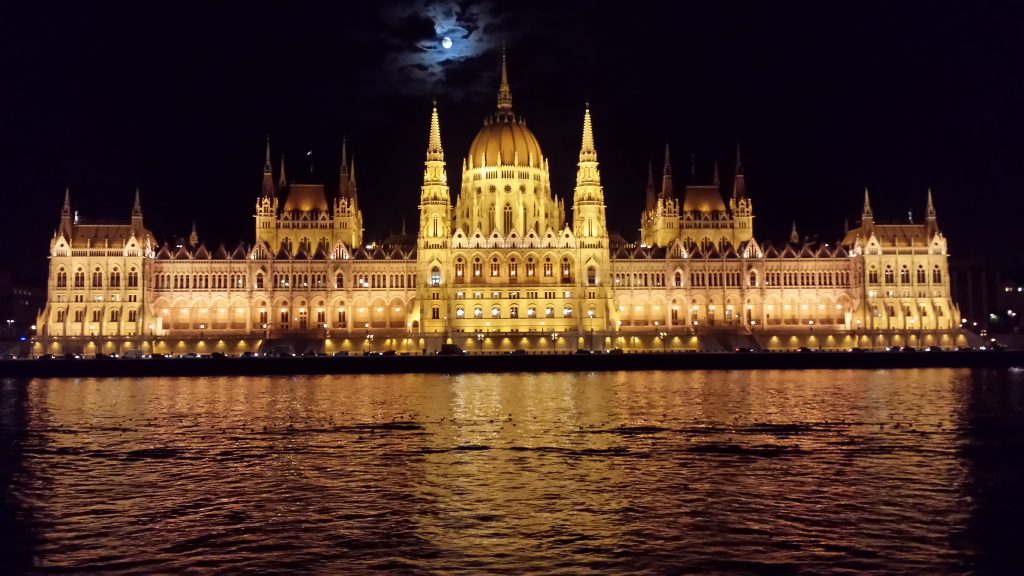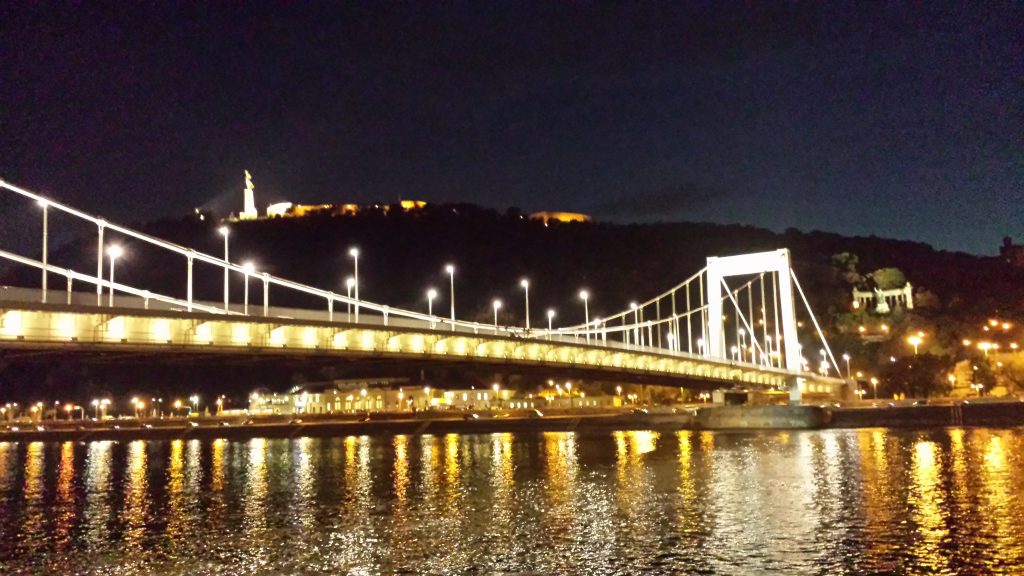 5. Have A Drink At Szimpla Kert
You cannot leave Budapest before you visited one of the Ruin Pubs or Kerts. Old abandoned or empty buildings are transformed to temporarily pubs. Sometimes with a garden, sometimes without a roof, but always with a great atmosphere! My favorite and the most popular one is Szimpla Kert with different areas, large bars, and a laid-back atmosphere. Another one I really like is Instant, located in a mansion with different rooms. Every room has a different DJ and different style. This one is great to go to after Szimpla.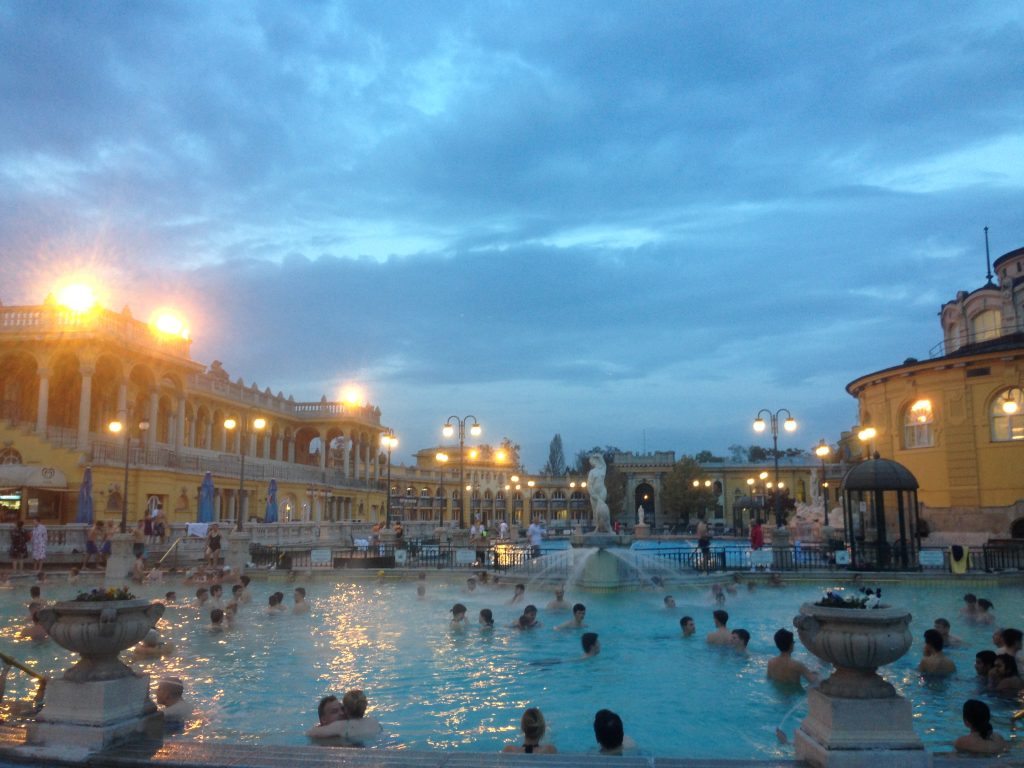 6. Relax In The Thermal Baths Of Széchenyi
The largest thermal spa is right here, in Budapest! The Széchenyi Spa Baths are one of the oldest (1913) ones with 15 indoor baths and 3 outdoor pools. Széchenyi has medicinal natural hot spring waters. In addition, it has 10 saunas/steam rooms and multiple treatments and therapies. Go there before nightfall to experience a romantic setting.
Hope you like my list of six, what are your favourites in this amazing city?
♥
Pins For Your Pinterest