Once a year my brother and I go on a trip together. Often a city trip and sometimes he will visit me at wherever I am at that moment. This year, we were discussing and fighting on where to go. He wanted to go to Rome, I wanted to go to Istanbul. With only a few weeks to go, we had to make a decision. We were both not very keen on Greece, no particularly reason, but decided this argument needed to be settled. So we did. By going to Athens.
Don't get me wrong, we had never set foot in Greece, so we had no idea what to expect. And we were in for a nice surprise!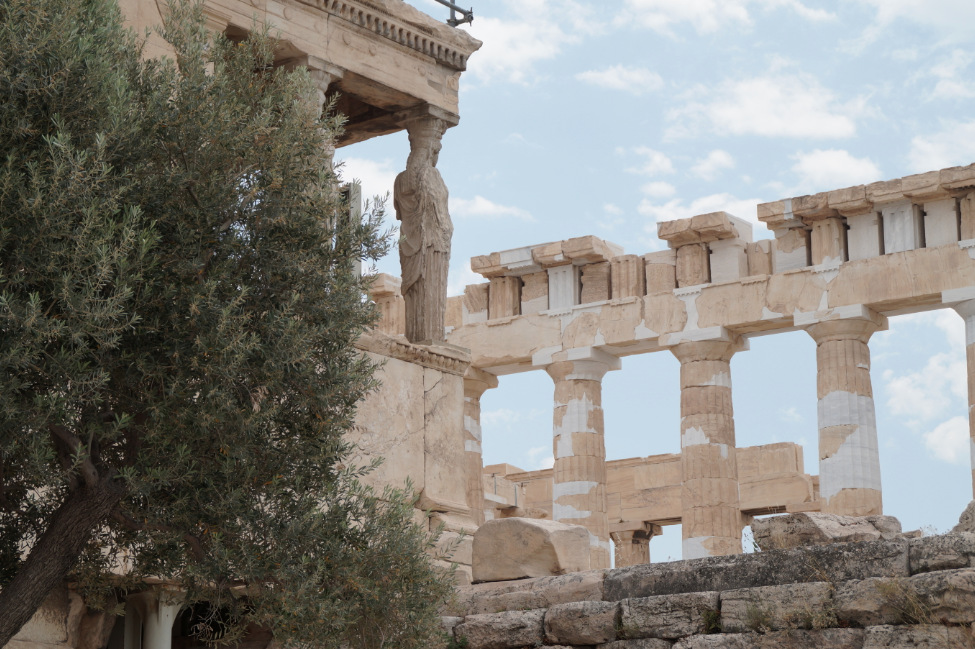 Okay, to be honest, I did not know much about Greece, I do am a huge fan of the ancient Greek and its historical landmarks. Greece has a fascinating history and many of the remains are still visible and spread out over the country. So I dragged my brother all over Athens. Sorry, bro…
1. Akropolis
The first mission of our trip to Athens is Acropolis. Acropolis is called the jewel of Greece and is located on top of a flat-topped rock above Athens. Here you will find the most important monuments of the Western civilization. Although I was really impressed, I  thought it would be bigger. Nevertheless, Acropolis is impressive. A few of the archaeological pieces you can find here are 1. The Temple of Athena Nike, named after the Greek Goddess, 2. Erechtheoin, a temple built for the Gods Athena, Polias, and Erechtheus-Poseidon, 3. Beulé Gate, the first entrance of Acropolis, 4. Odeon of Herodes Atticus, a stone theater, 5. Theater of Dionysos, a theater built at the foot of Acropolis, 6. The Acropolis Rock and 7. The Parthenon, a temple dedicated to the Goddess Athena and the most important surviving building of classical Greece.
A visit to Acropolis (all sightings): 12 euro.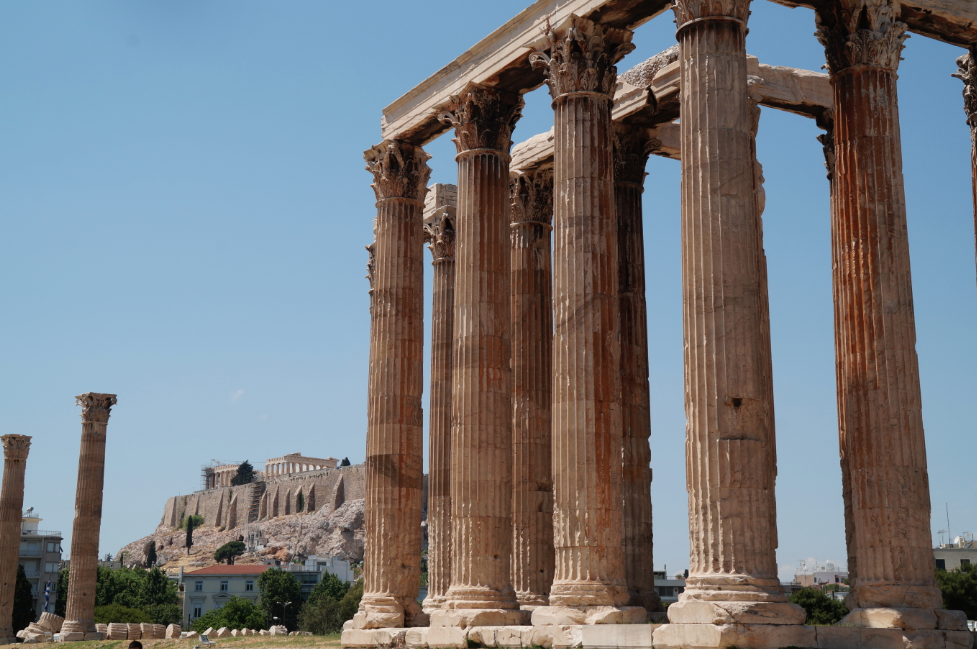 2. Temple Of Zeus
From Acropolis, we walked to the Temple of Zeus, at least, what is left of it. Seeing the huge columns, I can easily imagine how the temple must have looked like. How enormous this ancient Greek temple must have been. From the sightings of Temple of Zeus, you will have a beautiful view of the Acropolis on the background.
Temple of Zeus visit: Included in the Acropolis ticket!
3. Agora
An agora is an assembly place in ancient Greek, where markets were held, the military would come together for duty and where political events were held. The ancient agora of Athens is the best known. This agora is filled with historical buildings and structures of which my favorite, the Temple of Apollo. This temple is, in contrast to other temples, still reasonably intact.
Ancient agora visit: Included in the Acropolis ticket!
4. Plaka
Plaka is one of the neighborhoods of Athens and is considered to be the neighborhood of the Gods, due to the many archeological sites. In this historical area, you can find different museums like the Acropolis museum and the Jewish museum of Greece. But what really is the best thing to do is just wander around in this area. Plaka has typical traditional Greek-style houses and Adrianou Street is the oldest street in Athens which is still in original state. Happy wandering!
5. Olympic Stadion
My brother and I brought a visit to the Olympic Stadion where the first modern Olympics were held. Once arrived here, you can see the stadion from behind the fences. And it looks impressive. Of course, we were not settled with just staring at the Olympic Stadion from a distance. So we paid a small price to actually enter the stadion. Walk to the middle and walk all the way up, only then you will really feel that great things happened here. It will leave an even bigger impression this way.
Enter the modern Olympic Stadion: 3 euro.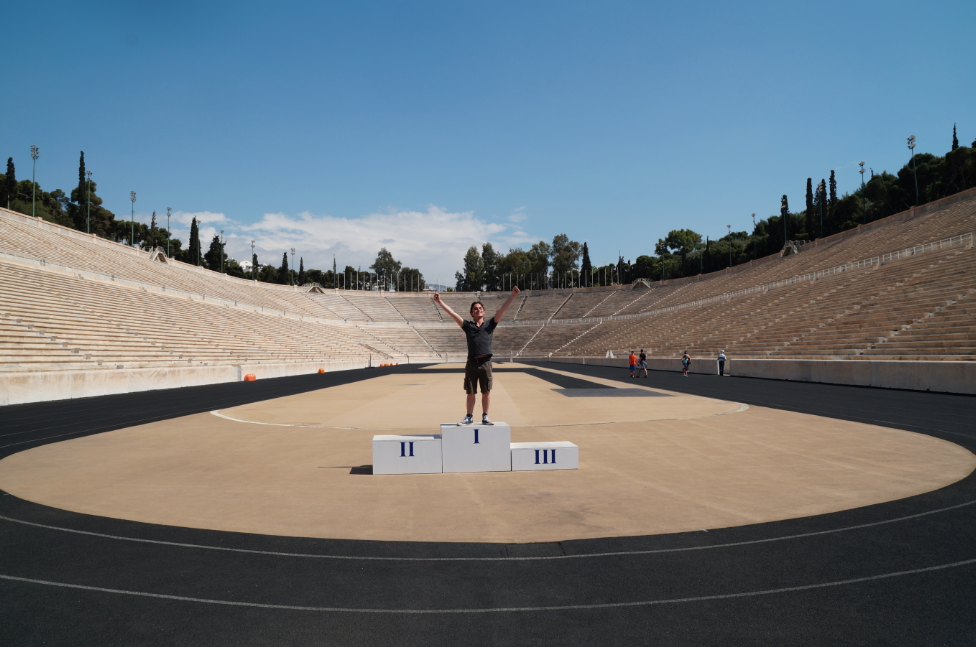 Tip: If you still have a student pass (with date), bring it and show it everywhere. Often there is a discount offered for students. It could save you half the price.
♥
Pins For Your Pinterest