A weekend in the Netherlands can be a true joy. I have so much fun discovering this country. So I made a list with 11 tips for a weekend in the Netherlands. For those who have a spare weekend and who want to explore more than just Amsterdam. And a kind reminder to myself, to spend more time enjoying my own country.
The past 10 years I've spent so much time travelling around the world, I forgot how to appreciate my own country. Since I came back, I had many friends over for a visit and that's when I truly discovered the Netherlands. To proper host my guests, I had to know what I was doing. Turns out: the Netherlands is an awesome country!
1. Zaandam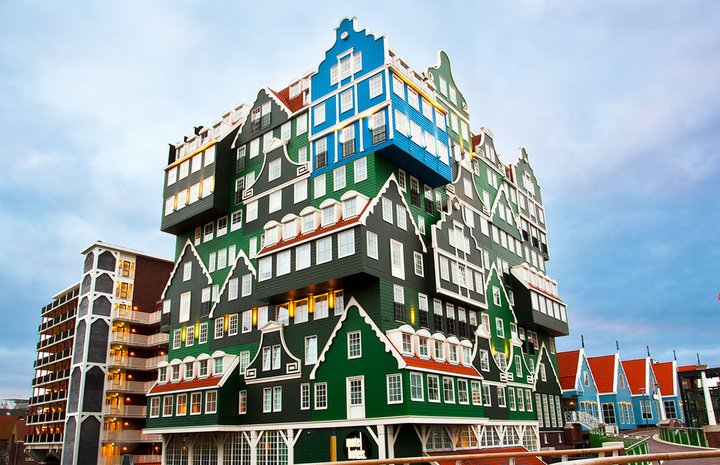 Photo credit: Inntel Hotel
I left Amsterdam out of this list on purpose, but I want to kick off with Zaandam. This small city is so close to Amsterdam, that it's easy to combine the two. Perfect for a weekend in the Netherlands! Zaandam looks like an open-air museum with its colourful (wooden) houses and windmills. Spend at least one night here to get the full experience.
The Yada Yada Market is a cool place to go in Zaandam. You can find workshops, live music, food, fashion, interior and gifts here. Also, find the hotspots:
KISS Bakery for the best bread and pastries
De Gouden Tent sells the best hummus you'll ever taste
Lab 44 is a food market for eating in or take home with you
Stay in a typical colourful Zaandam house!
Zaandam is only 15 minutes away by train from Amsterdam, but why not make it fun and take the Zaanferry?
2. Haarlem
Haarlem is a great city to combine with a trip to the beach, which makes a great weekend in the Netherlands. The beach is only 10 kilometres away. Rent a bike for a sporty route or take the train which will bring you to the beach, in only a few minutes.
The city centre of Haarlem still has an authentic look with its cobblestone streets and canals. I love the cute stores, coffee places and the terraces for people-watching.
Hello I'm Local is my favourite place to stay. It is a boutique hostel, so it has dorm rooms, but there are also private rooms available. If you don't want to stay in a hostel (why not?), Haarlem has many beautiful hotels and B&Bs:
3. Wadden Islands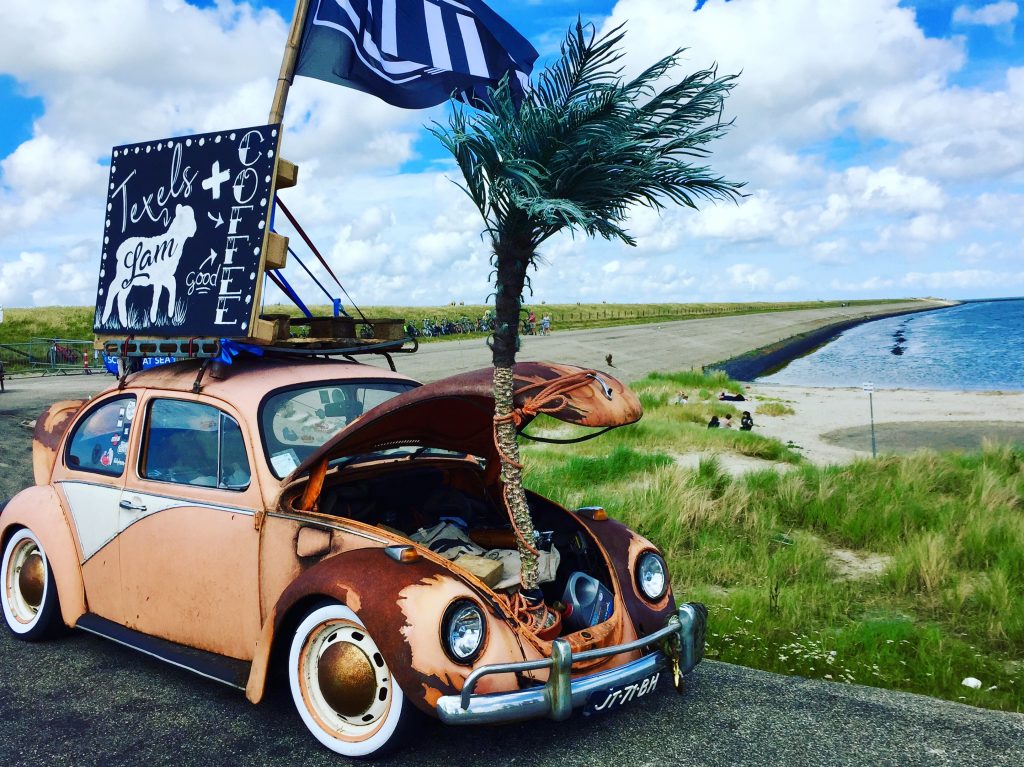 My absolute favourite choice for a weekend in the Netherlands! I recently rediscovered this hidden gem and to be honest, you can spend multiple weekends here at multiple islands. Check out the full local guide below:
4. Utrecht
At first, it doesn't look like Utrecht has much to offer, but the city where I was born has many secrets to tell. You can get lost in the small streets filled with boutiques and concept stores. Definitely make a stop at the Pindakaaswinkel (peanut butter shop) and Waffle (Dutch waffle shop) for Dutch treats.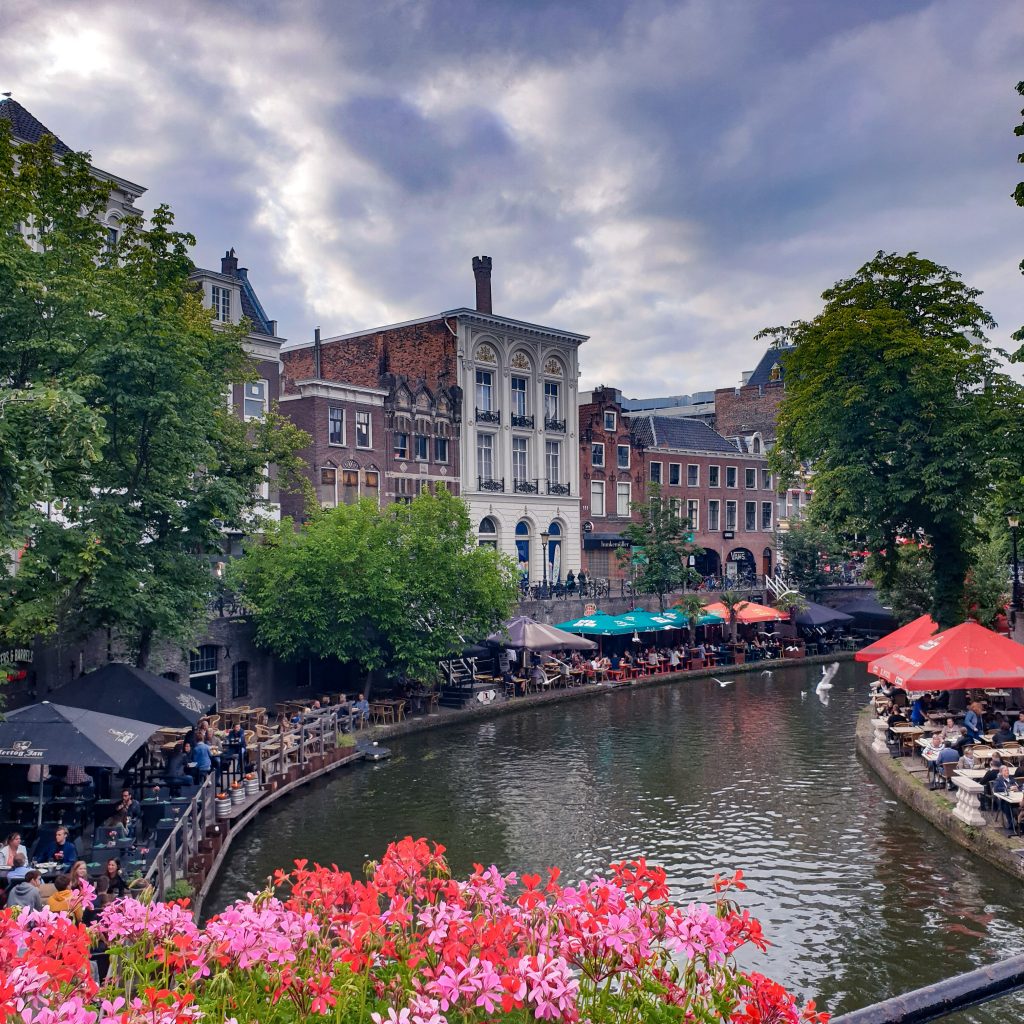 For a more touristy take on the city climb the Dom Tower for a spectacular view. Or rent a kayak or a water bike to cruise the canals. PS. Sometimes there are underground tours available at the Dom Tower!
BUNK is my new favourite hangout in Utrecht. It's a cultural hub, working space, restaurant and hostel, all in one.
More comfortable stays in the city centre are:
5. Veluwe National Park
Veluwe National Park is a gorgeous rural area in the east and middle part of the Netherlands. This park once was a hunting area in the early 1900s. Now it's a preserved area with an enormous diversity of landscape, with thick forests, heath, and sand dunes.
Go on a safari with a forester to spot the big five of the Veluwe
Visit the Kröller-Müller Museum
Rent a bike and explore yourself (free)
Visit Europe's first underground museum: The Museonder
Peek inside former hunting lodge Sint Hubertus
Stay for 1 or 2 nights to get the full experience and unwind. Get tickets for De Hoge Veluwe National Park here.
6. Biesbosch
I've been fond of the Biesbosch ever since I was a little girl. I distinctively remember the sailing trip with my father and brother to this national park. The Biesbosch is a large protected rural area ideal for sailing, hiking, canoeing and camping. Spend your weekend here exploring flora and fauna and go back to basic.
If you don't want to camp, 't Steurgat is a beautiful Bed&Breakfast to stay. Or spend the night at Countryside Farmhouse in Drimmelen, an authentic farmhouse in the town close to the park.
7. Zeeland Province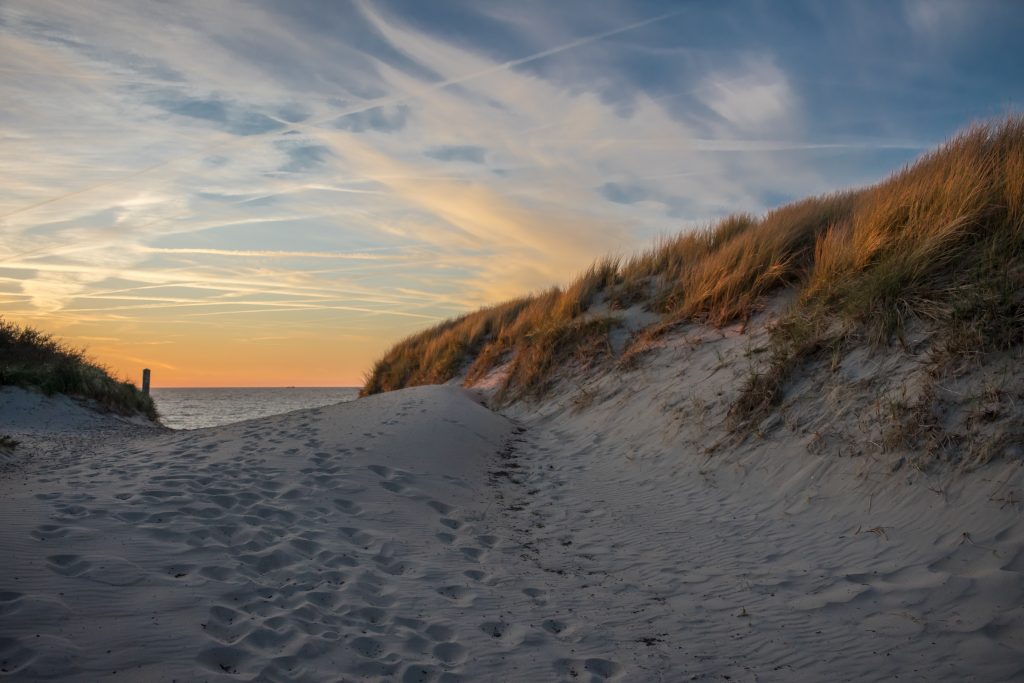 When I think of Zeeland, I think of water, beaches, seafood and rural areas. It is the perfect place to unwind from the normal rat race. Switch between the city and rural here. Zeeland Province is one of the most unique places to visit in the Netherlands.
Visit cities like Middelburg, Zierikzee or Vlissingen. Or the beaches at Cadzand, Zoutelande, Westkapelle and Domburg.
PS. Follow the link of these places to see my favourite accommodation here.
8. 's-Hertogenbosch
's-Hertogenbosch is a beautiful small town. This city is famous for the painter Hieronymus Bosch and the tasty Bossche Bollen. This city is ideal for a weekend in the Netherlands. You can enjoy the boutiques and terraces in the city centre, or walk through nature in the Bossche Broek, a rural area adjacent to the city.
Another suggestion is to combine 's-Hertogenbosch with a day trip to the theme park the Efteling. You can get tickets to this fairytale park here!
9. Limburg Province
I should definitely visit the Limburg Provence more often. The Dutch sometimes joke about Limburg not being a part of the Netherlands. Maybe that's just jealousy because Limburg is gorgeous. People have a strong dialect and it's not as flat here as the rest of the country.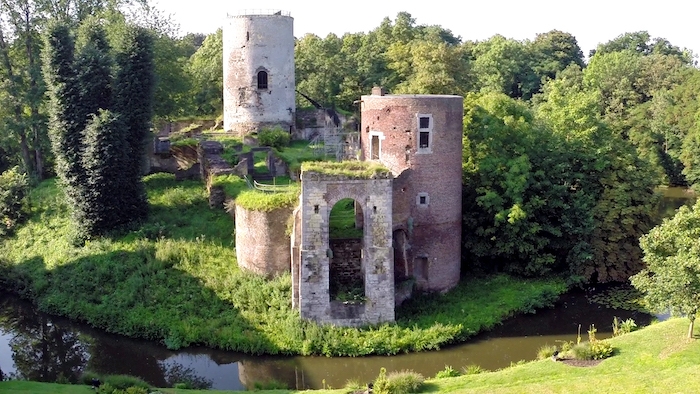 If you're looking for castles, caves and ruines, you are at the right place.
Check out the caves under the St. Pietersberg Hill in Maastricht.
Follow the underground paths of a castle ruin and find the velvet cave
Visit the Roman catacombs in Valkenburg
Make sure to stay in the vibrant city Maastricht and don't forget to eat a traditional piece of vlaai, cake with fruit.
Maastricht excels when it comes to hotels, one is even more beautiful than the other. Here are a few to consider and what I always recommend:
10. Lake IJssel & Lake Marker
I've mentioned Lake IJssel and Lake Marker before in one of my blog posts, but I'm just such a fan! It's easy to do a day trip from Amsterdam to the towns Marken, Volendam, Hoorn, Enkhuizen, Medemblik and Urk, which are surrounding the lakes. But what might be better is to spend a night or two in one of these towns. Or make it a multicity trip by spending each night in another town.
If you're skilled and licensed you can rent a boat yourself and set sail at these lakes!
11. Rotterdam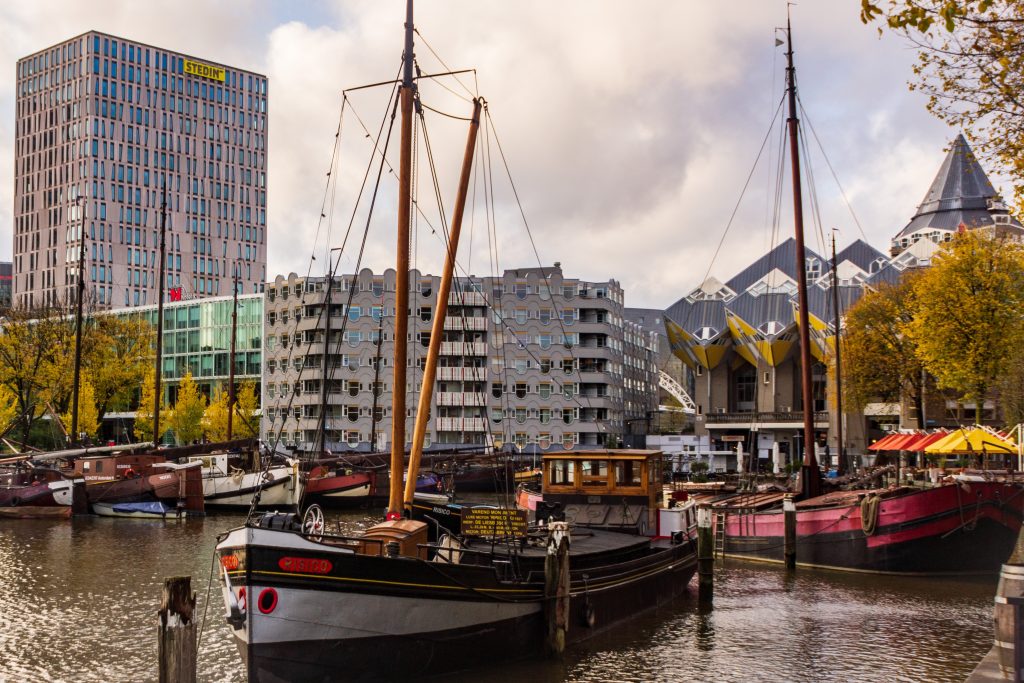 The second city of the Netherlands is Rotterdam and it's winning popularity. Actually, one of the travel trends of 2020 is the second city travel, avoiding mass tourism and explore similar cities in the same country.
Rotterdam is a lovely city to spend a weekend. Besides exploring the city and its waters you can easily visit the famous Kinderdijk from here.
Hopefully this post gives enough inspiration for a nice weekend in the Netherlands. If you found a new spot for me to add, let me know. I can't wait to explore my home country some more!
♥ – Dani
Disclosure: This article contains affiliate links, so I can earn a commission and can keep doing what I'm doing. However, I'm supporting everything I write. You'll never pay extra using the links, you'll just help a girl out.
More travel & adventure inspiration:
facebook.com/cocodeewanderlust
pinterest.com/cocodeestyle
instagram.com/cocodeewanderlust
Follow my blog with Bloglovin