Too much time led me to find all the entertainment at Singapore Airport. After my trip to South East Asia, I had this long layover in Singapore (Changi Airport). To be honest, this is one of my favourite airports, because there is so much to do while in transit. Often people don't even know about all the features an airport can have. Here's where to find entertainment at Singapore Airport during a long layover.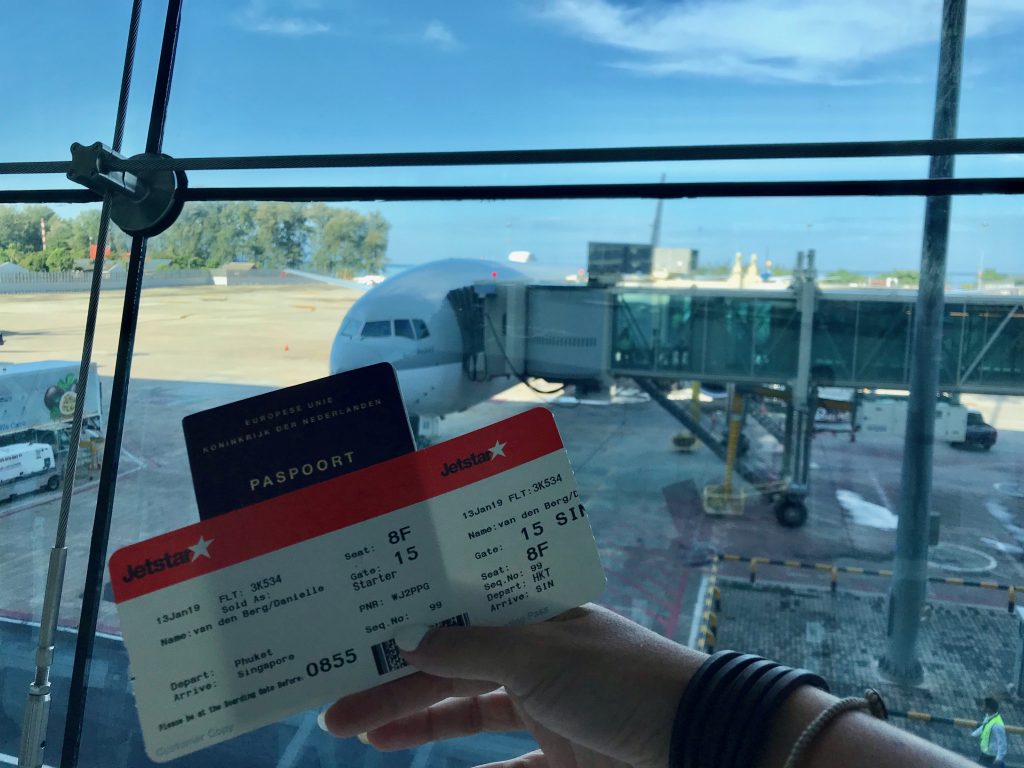 How to find entertainment at Singapore Airport
Singapore Airport is divided into 3 terminals. Going from one terminal to another can easily be done by foot, or even faster, by Skytrain. I arrived from Phuket in terminal 1, where I immediately arranged my transfer tickets to Amsterdam at in the Transit Hall. This way I didn't need to go through immigration, which can be a hassle during busy hours. After organising myself, I needed to kill time. This is what I found for entertainment at Singapore airport.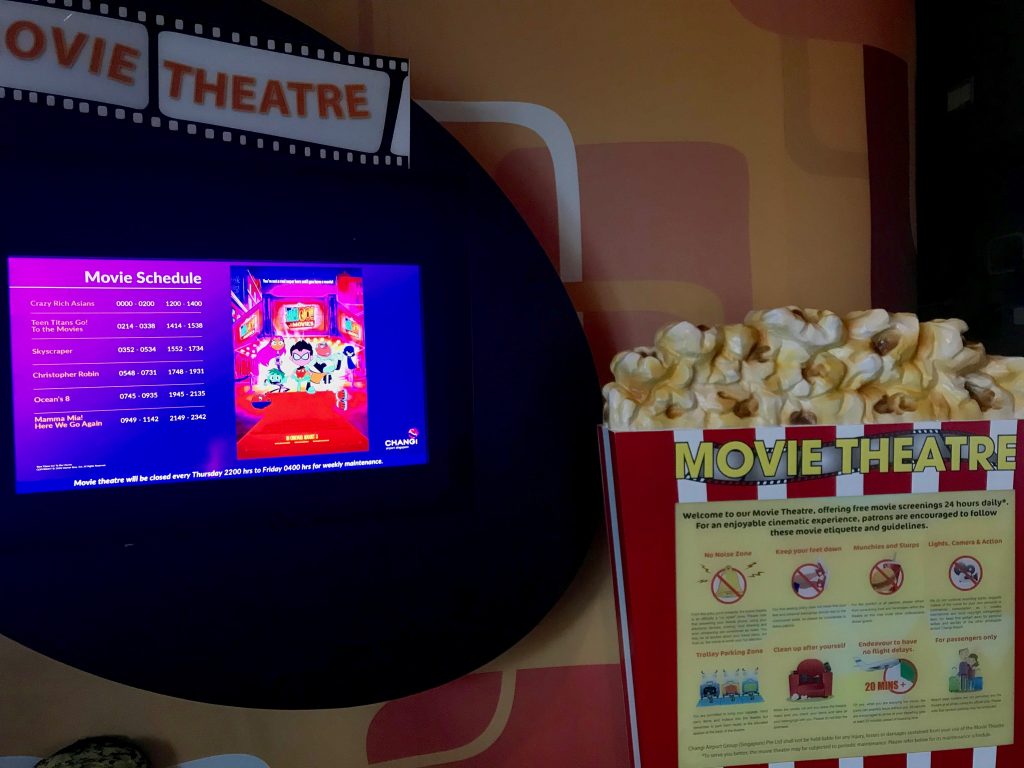 1. Relax at the movie theatre
Singapore Airport has 2 movie theatres in the transit area of terminal 2 and 3. The movie theatres have a movie schedule with both films for kids and grown-ups. Take into account that the theatres close sometimes for maintenance. More information on locations, maintenance closing, or more important, movie schedules can be found here. This airport facility is free of charge.
2. Work out
In every terminal, you can find a Shower & Spa service. Besides getting a spa treatment, or getting massage therapy, you'll have the possibility to work out a bit. These are paid lounges though and charges are applicable for services. But after a long flight and/or during a long layover, this is money well spent.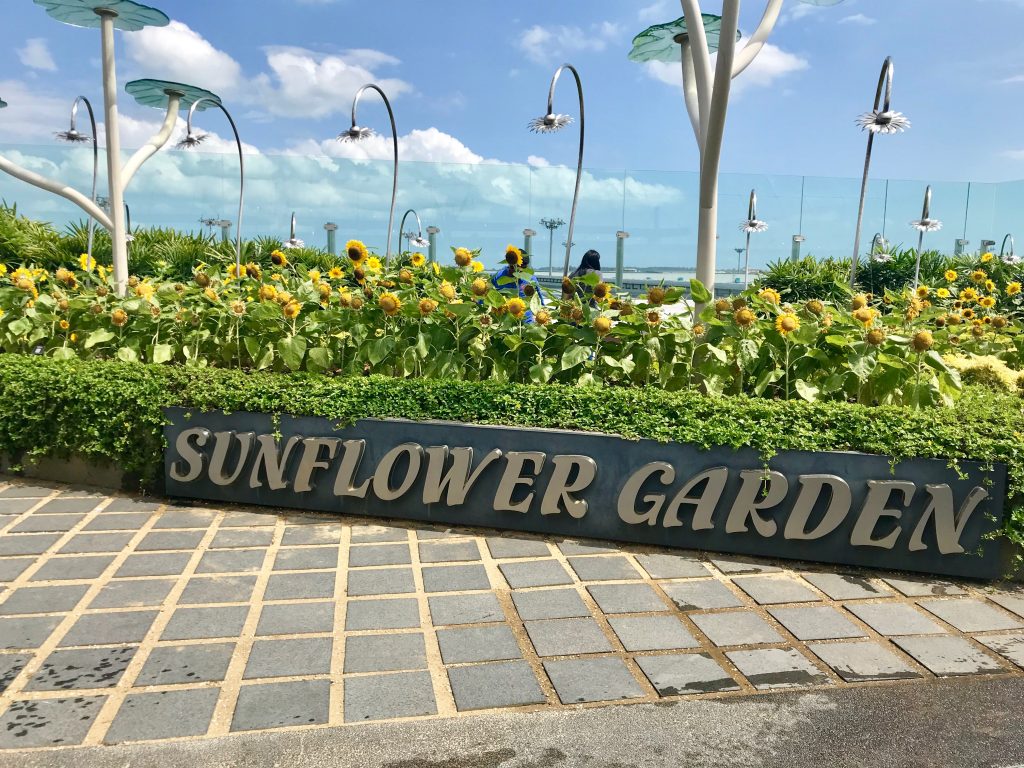 3. Visit one of the airport gardens
If Singapore is good at one thing, then it's developing all kinds of cool gardens. What do you think of the Cactus Garden on the rooftop in terminal 1? With over 100 species, this place is worth a visit. You can also chill at the bar here before going on your next flight.
The Cactus Garden isn't the only garden at this airport. In terminal 2 you can find an Orchid Garden and the upper deck Sunflower Garden (next to the movie theatre). All terminals feature multiple, different gardens which all look beautiful. Just make sure you keep an eye out for them. The entrance to the gardens is free of charge.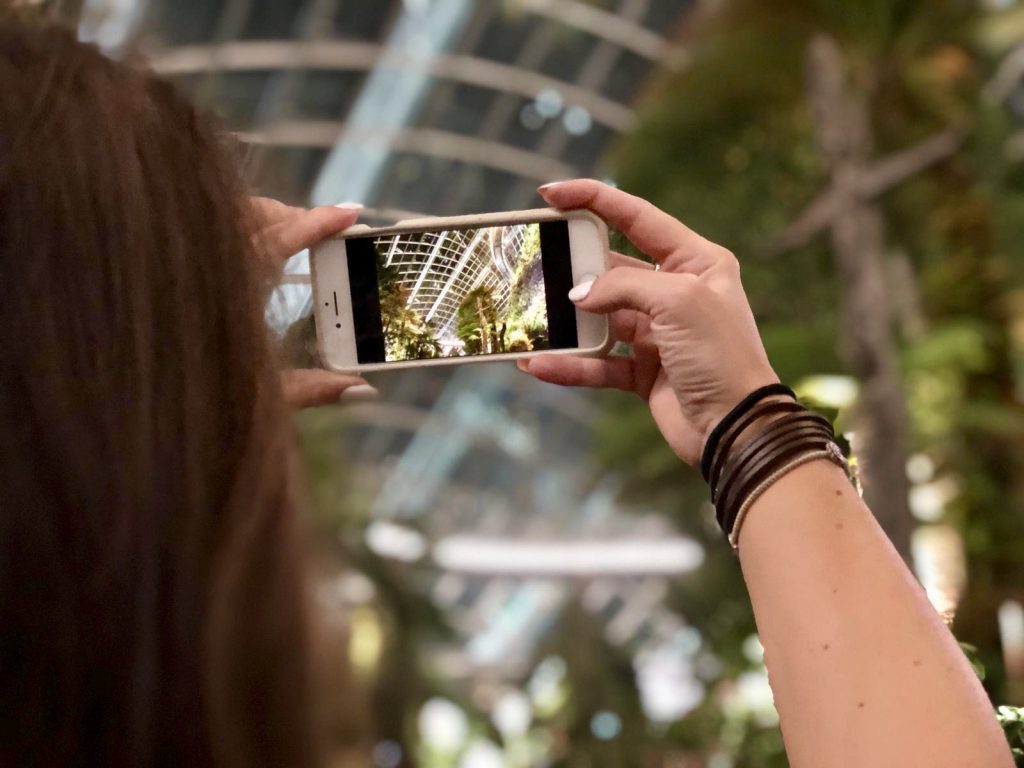 4. Do a free city tour
More and more cities are offering a free city tour during a long layover. One of the first cities was Dubai. Nowadays, you can do a city tour or even get a free night in a hotel when you have a long layover. In Singapore, you have a choice of 2 different tours, a Heritage Tour or a City Sight Seeing. Both great options and you don't have to go through immigration (YAY!). There's a timetable available with advised times in regards to your departure. Now you just simply go to one of the desks in terminal 2 or 3 to register. There is no better way for entertainment at Singapore Airport, don't you think?
5. See the world's first airport butterfly garden
I've mentioned the gardens already, but this one especially is very cool. Terminal 3 is the home of the world's first Butterfly Garden in an airport. The garden is designed with greenery and flowery plants to accommodate the tropical butterflies. You can find over 1000 butterflies of 40 different species here. They even have a 6-metre grotto-waterfall (YAY!).

6. Go for a swim
In a rooftop pool! When I saw this, I'd wish I still had some money left (my bank account got blocked 3 days before heading home, different story). Even so, I will remember this for next time. The rooftop pool is hidden in terminal 1 at the Aerotel Airport Transit Hotel. For only 17 SGD you can see the planes take off while enjoying the pool (between 6 am and midnight). For hotel guests, this pool is included. Oh, and did I mention the jacuzzi and poolside bar?
7. Relax
There is more than 1 way to find entertainment at Singapore Airport when it comes to relaxing. They've mastered the art of relaxation. You can find multiple Spas and relaxing rooms throughout the airport. Or maybe first work out and get a massage after, before going to your transit hotel. Yes, transit hotels within the airport. For when you have a long layover and if you don't want to sleep in common areas. These entertainment options and facilities often require an additional fee.
Besides these paid options, the airport has multiple free-to-use resting areas. Singapore Airport is voted as the best airport in the world for sleeping. The resting areas are located in every terminal. Be quick to claim a spot when you see one!
Also, since it's Singapore, all the restrooms are superclean, which is a big plus for me. I don't have to worry about carrying around extra wipes and sanitizing lotion.
8. World's tallest airport slide
This gets me almost as excited as the rooftop pool, a 12-metre tall slide!! Now, who wouldn't want to do this? Terminal 3 is the home for the tallest slide in world in an airport. For every receipt (spend more than 10 SGD) you can redeem a ride in the slide. Your height needs to be between 1.30 and 2 metres though. Open from noon until 10:30 pm.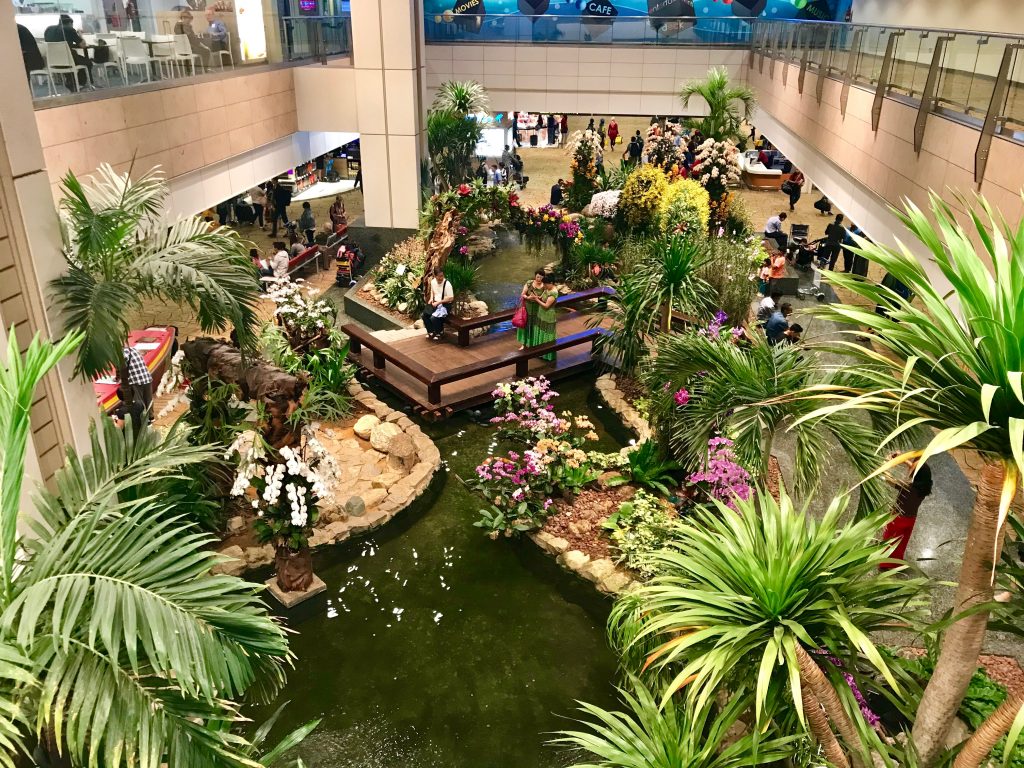 9. Other airport services
There are multiple public lounge areas, free internet connection, playing areas and other rest areas at Changi Airport. You can relax and charge your phone wherever.
Lastly, like at almost every airport, there is a GST (VAT) Refund desk. I have mentioned this before in one of my other blog posts, but if you've made any significant purchases, don't forget to make a stop at the GST Refund desk. Since you're probably not a citizen, you can ask for a tax return for any of your purchases. I did this in Australia when I bought a new GoPro (mine broke..), quickly filled out a form, added the receipt and got my tax return in my bank account within 2 weeks. Just a small side note: usually they're not very keen on telling you where to find this desk, so it can be a bit of a search. Not at Singapore Airport though ;)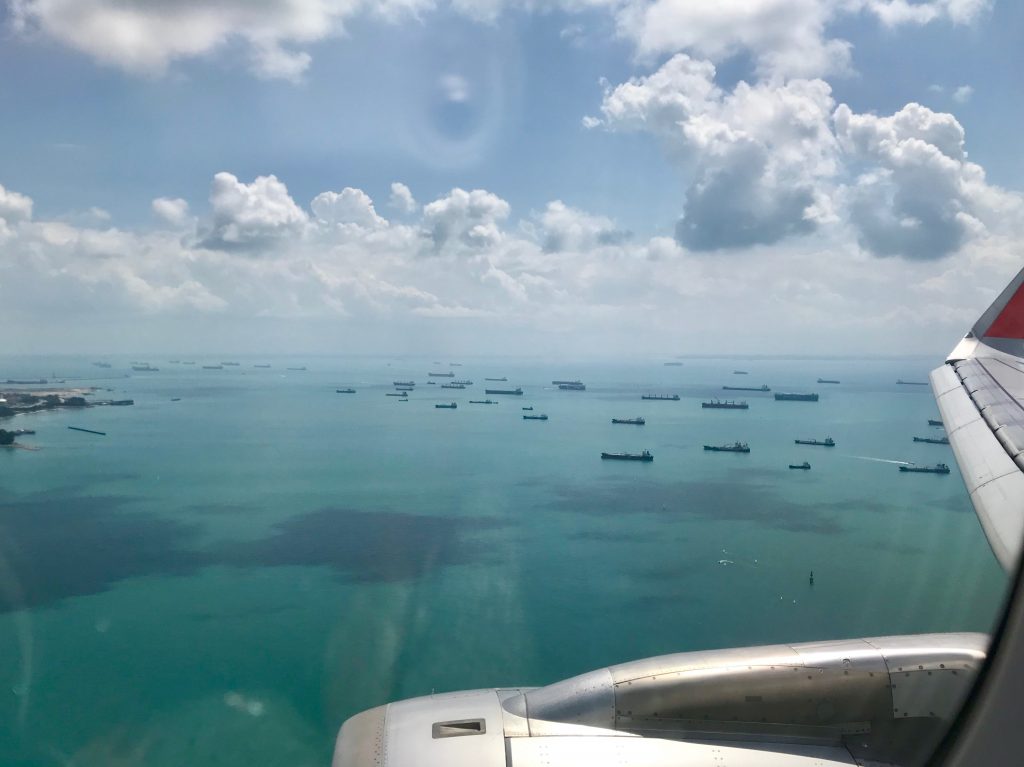 Want to know more about all the facilities and entertainment at Singapore Airport? Here I've included a link to their website. I hope this post will get you on your way. Life is too short to be bored at an airport! 
>>> Coming soon: My post on Hong Kong International Airport <<<
♥ -Dani
---
Let's keep in touch? I'd like to know more about your adventures!
facebook.com/cocodeewanderlust
pinterest.com/cocodeestyle
instagram.com/cocodeewanderlust
Follow my blog with Bloglovin
Pin For Your Pinterest