An overnight in Tahiti, French Polynesia. Ever worked onboard of a ship? No? I did. Briefly. Before I start my story then, I need to do some explanation. Working on a cruise ship is one of the most intensive things one can experience. The motto 'work hard, play hard' must have been said by someone who worked on a ship. Because that's what it is. On a ship, you work hard, like you cannot even imagine. To even the balance, you "play" hard as well. You party in the crew bar, or in your cabin. And when you go ashore, you go for the maximum experience.
That being said, when the ship has an overnight, it means the ship is docked until the next day. Which means, crew can go out at night! Understand what I am trying to say here? Good. That is like the ultimate partying gift for the crew.
First Time Tahiti
My first time onboard of a cruise ship, my first overnight was in Tahiti, French Polynesia. First of all, I never thought I would ever see French Polynesia. This group of islands is an absolute beauty. As a matter of fact, the island Mo'orea, is the most beautiful place I have ever seen.
Second, to have an overnight in this paradise with the crazy bunch I call colleagues and friends are out of this world.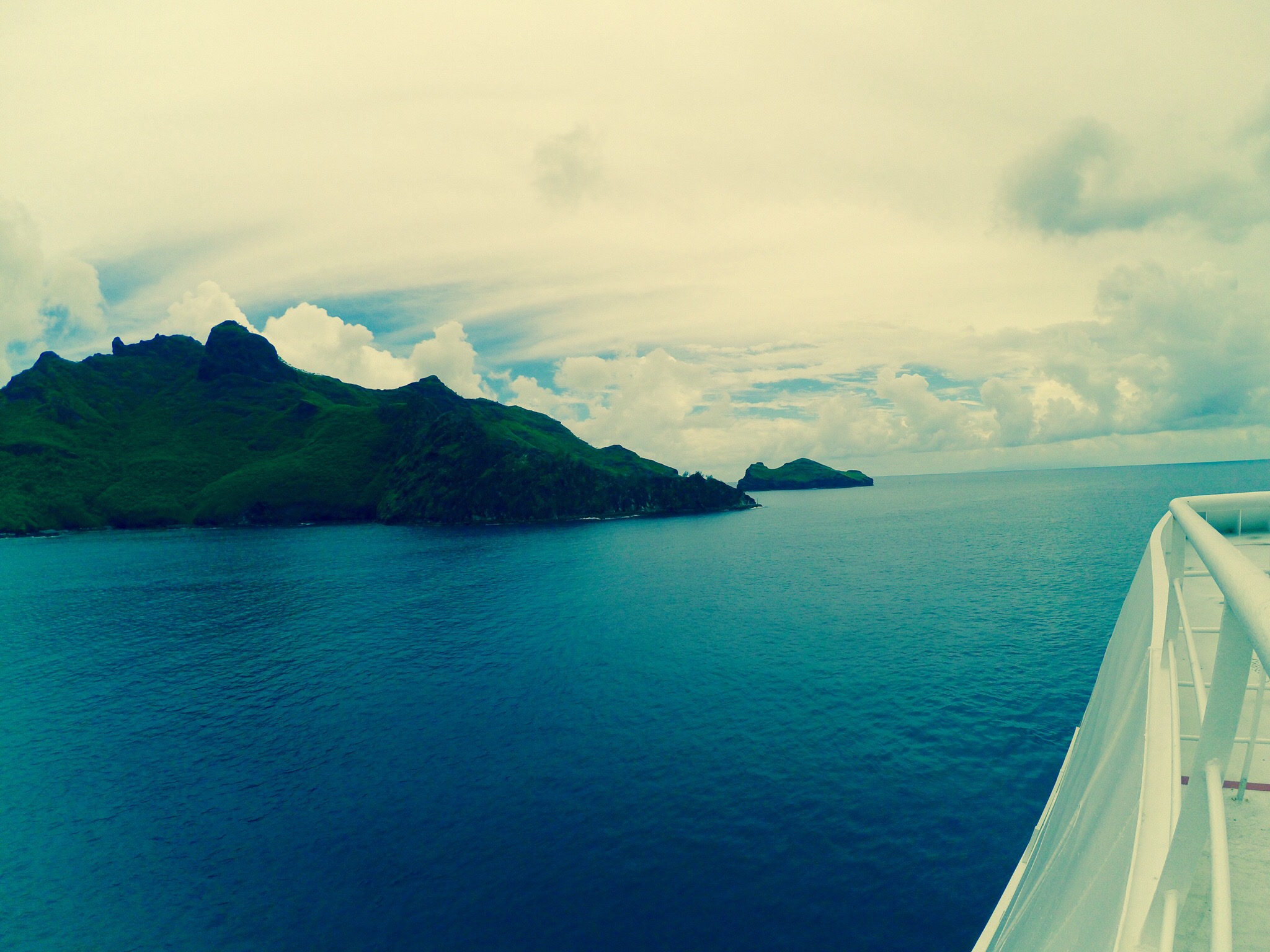 But First, Work
Of course, everybody had to work first. During our evening shift, we get everybody excited about the night to come. After the dinner shift, we suddenly do know how to clean fast and so we did. Sorry boss, tomorrow we are slow again. And hungover.
Around eleven in the evening everybody rushed to their cabins to get showered and to get pretty. Finally, the time was there. After several weeks (or months, I don't know, ship life makes you lose track of time) I was able to do crazy things outside the ship again. You must know, that I can be a party girl, I've always been a bartender and I am very outgoing. So having a party outside of crew bar was a relieve to me. It felt like freedom.
The Crazy Bunch
With my favourite persons, especially my lazy Jamaican, we set foot ashore. Dancing, screaming and singing are how we went into the night. The first bar we found was a nice way to start our crazy tour. Me and my South African friend were doing shots at the bar and my crazy English was doing a karaoke song with all his charm, like always. While the night progressed, it was time for something more upbeat. So we moved to another place. Some of our colleagues had already found our next stop. The Polynesian bar is where my Jamaican friend and I got stuck in a booty battle with some local girls. Trust me when I say, compared to them, I really can't dance. And I do not have enough booty either.
Try Not To Get Arrested
Crew and locals dancing and drinking together. This night had such a good vibe. Until I almost got arrested for wanting to drive a forklift truck in the middle of a roundabout. I got away with it, luckily. Going out and staying up late like this, does come with a price though. There is no way you can get out of your breakfast shift for example. So nighty night everyone and happy hangover tomorrow!
♥